40-year-old man charged with homicide in wrong-way 696 crash on Friday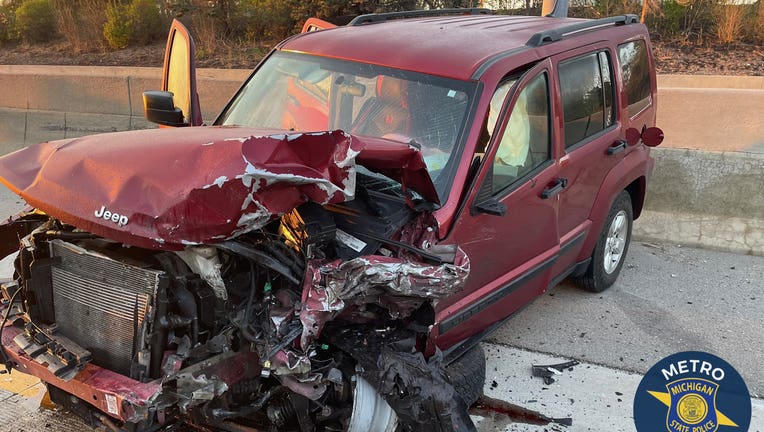 article
SOUTHFIELD, Mich. (FOX 2) - A 40-year-old man has been arraigned on homicide charges after police said he was drunk when he drove the wrong way on 696 and killed a 62-year-old man.
Stephano Nabors, 40, was arraigned Monday morning on charges of second degree homicide, operating while intoxicated causing death, reckless driving causing death, driving without a license causing death, and fleeing from police causing a death.
According to police, Nabors drove the wrong way on westbound 696 early on Friday morning in a red Jeep Liberty. Calls starting coming in around 3:30 a.m. about a wrong-way driver heading east in the westbound lanes of 696 near Coolidge Highway.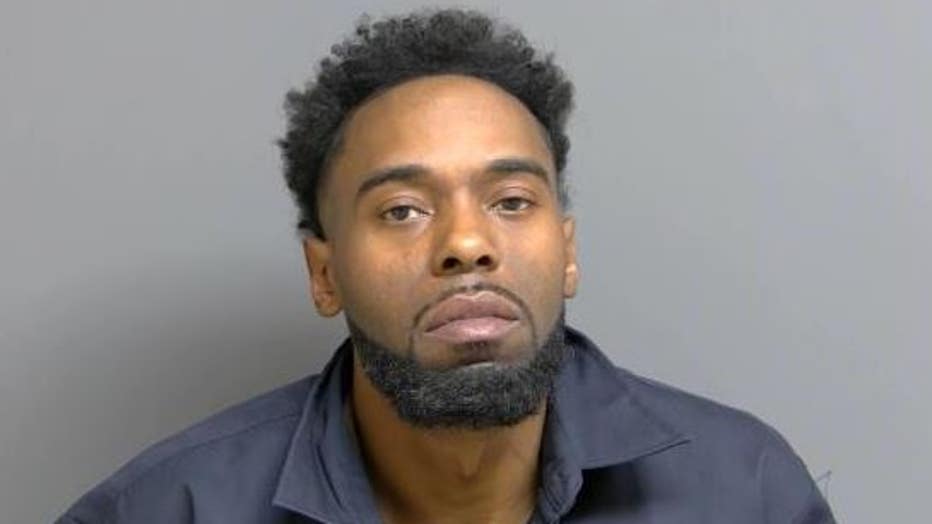 Stephano Nabors (Macomb County Jail)
The Macomb County Prosecutor's Office said Nabors first hit with a car near Couzens Road, causing that car to rollover. Michigan State Police entered the freeway near Groesbeck to try to get the car pulled over and were nearly hit by the car.
According to state police, an officer attempted to get the wrong-way driver's attention while tailing them from the shoulder. The suspect was in the left lane.
READ NEXT: Video shows wrong-way driver before head-on crash that killed one on I-696
Michigan State Police Lt. Mike Shaw said a trooper who saw the driver got behind the vehicle and shined her light in an attempt to get their attention. 
Moments later, the Liberty collided head-on with a Chevrolet SUV, killing the other driver on 696 near Gratiot.
Nabors had minor injuries, including a broken toe.
He's being held on a $1 million cash bond. He faces life in prison if convicted.
"We are continuing to see drivers making poor driving decisions that are resulting in serious injuries or death in traffic crashes." said Shaw on Friday. "We are asking people to drive responsibly. Slow down, don't drive impaired or  distracted. It really is that simple."
Unfortunately, it wasn't the only wrong-way crash of the weekend on 696. 
At 4:30 a.m. on Sunday, a 2013 Jeep Grand Cherokee was driving the wrong way in the westbound lanes of I-696 at Greenfield when that SUV crashed into a 2022 Ford F-150, killing both drivers.
"We are trying to determine why the driver of the Jeep was driving the wrong way," said MSP Lt. Mike Shaw. "We will need to wait for autopsy results to see if impairment is a factor. But again, this is another example of poor driving behavior leading to the loss of lives".
The family has identified the driver of the F-150 as 43-year-old Marvine Willis. He was returning from work when the wrong-way driver struck his car.