5 teens arrested after fleeing west Michigan deputies in stolen Kia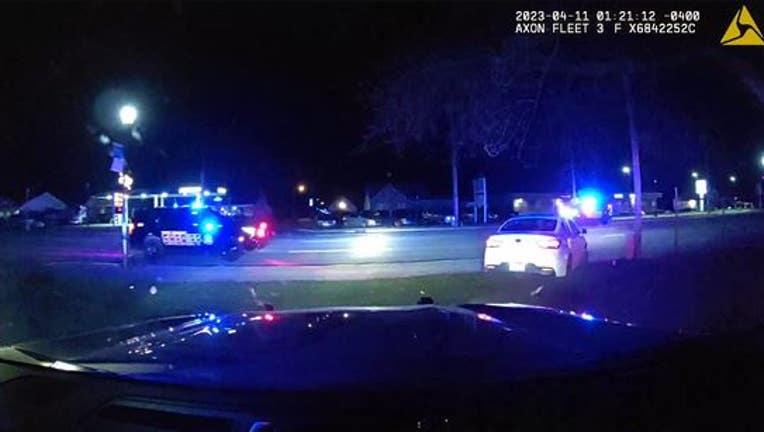 article
KENT COUNTY, Mich. (FOX 2) - Five teens are in custody after fleeing sheriff's deputies in west Michigan in a stolen Kia.
Kent County Sheriff's deputies first tried to stop the car at 60th Street SE and Kalamazoo Avenue on the border of Kentwood and Gaines Township around 9 p.m. Monday. The driver fled, and the chase was called off because of traffic. 
Around 1:15 a.m. Tuesday, another deputy spotted the vehicle in the area of 60th Street SE and Kalamazoo Avenue. The driver again fled, but this time the chase continued, with deputies pursuing the suspects west on 60th.
The driver ran over spike strips and turned south on Division. The driver drove behind a business and eventually came to a stop on Regal Avenue.
Read more stories from around Michigan here.
Deputies arrested two 15-year-old males, a 17-year-old male, and a 16-year-old female. All the suspects are from the Grand Rapids area, and the car was recently stolen from Jenison.
Kia thefts have spiked around the country, including in the Grand Rapids area and Metro Detroit.
Kia and Hyundai vehicles with keyed ignitions lack an immobilizer. This makes them easy to steal with a USB cable, leading to a spike in thefts. The automakers have released a software update for this, and have been rolling it out, but the thefts remain high.
Read: Police warn Kia, Hyundai owners to stop leaving USB plugs in cars
The thieves, who are often teens and children who joyride in the cars, refer to themselves as the Kia Boyz and post their crimes to TikTok. Videos showing how to steal the vehicles quickly spread online and the trend made its way around the country.