Amazon delivery driver carjacked in Detroit; about 110 packages stolen
DETROIT (FOX 2) - A thief carjacked an Amazon driver as they delivered packages in Detroit on Dec. 30, 2021.
UPDATE: Amazon driver lied about carjacking
Police said the thief got the keys from the driver in the area of Renfrew Road and Pembroke Avenue around 6 p.m. in the Sherwood Forest neighborhood.
Related: 2 suspects arrested after driver crashes through Coney Island in Detroit
The carjacker can be seen on a doorbell camera driving away in the delivery vehicle. There were about 110 packages inside, police.
"It looks like in this situation that this driver couldn't have prevented anything," said Rudy Harper, 2nd Deputy Chief, DPD.
"She was in the truck when he told her to get out, which I'm sure was terrifying," said a neighbor. "Even 30 minutes after, when I came out to see what was going on, she was still pretty shaken up."
An unarmed suspect apparently snuck up on the driver demanding her keys. 
"She threw her keys and phone down to not attest and he immediately grabbed them and came to the driver's side, and got in and drove away," the witness said. "But you can see whatever car he came in, a blue SUV sped away after the Amazon van."
"One hundred and 10 packages were in that truck," Harper said. "This is after the holidays, so it might have been presents that families were looking forward to, so it's an unfortunate situation."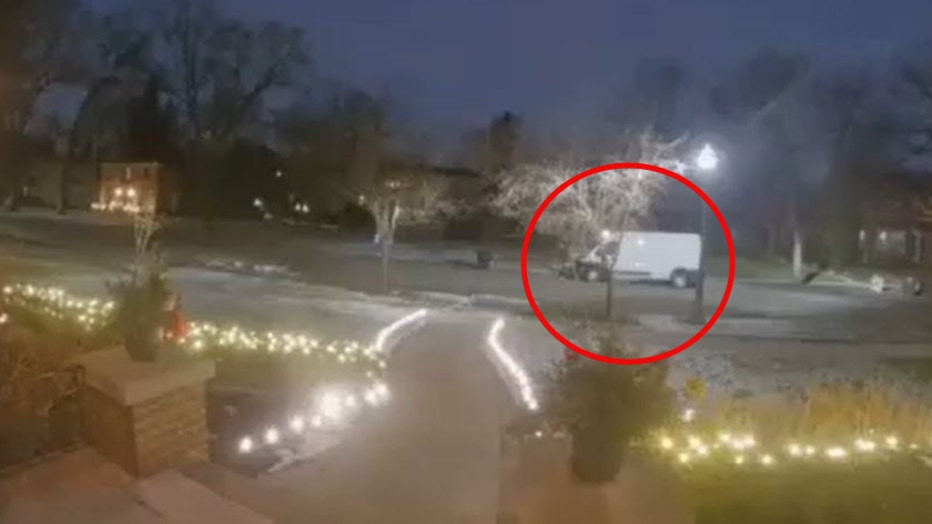 It was unfortunate timing as well.
"In Sherwood Forest we have 24/7 patrol security and it just so happens they targeted the van when someone wasn't driving through," the neighbor said.
Thankfully no one was hurt in the carjacking.
"Those gifts, the packages are replaceable," Harper said. "A life is not."
Police found the Amazon van abandoned less than a mile away. The suspects remain on the loose - one package was left inside.
Anyone with information is asked to call the Detroit Police Department's Commercial Auto Theft line at 313-596-2555 or Crime Stoppers at 1-800-SPEAK-UP.