'Big explosion'; Five teens arrested after joyride in stolen car ends in crash in Dearborn
DEARBORN HEIGHTS, Mich. (FOX 2) - A joyride in a stolen car turned into a police chase that ended in a major crash Monday night. 
It all happened in the span of a few miles after Dearborn Heights recognized a sedan on Michigan Avenue was stolen. Their attempt to pull over the suspect vehicle sparked the short chase before it concluded in a collision at Michigan Avenue and Oakwood Boulevard in Dearborn.
Inside the stolen car were five teenagers between the ages of 15–18 years old and were from Michigan and North Dakota. They were all arrested after the crash.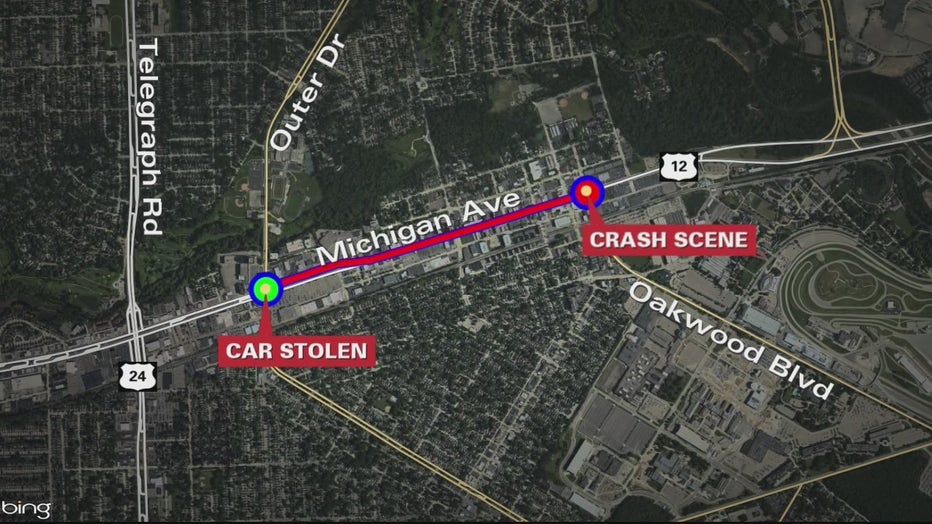 Two of them were taken to the hospital with non-life threatening-injuries. The drivers of two other vehicles involved in a crash - a pickup truck that lost its front section and a minivan that suffered damage to its passenger side.
The stolen sedan had damage all over.
MORE: 'That guy doesn't work here': Suspect disguises self as Walmart employee after fleeing police in stolen car
"There were two civilians who were minding their business today that were hit by someone fleeing the police," said Dearborn Heights Police Chief Jarrod Hart. "The only person responsible for this is the driver of the stolen car, not the police."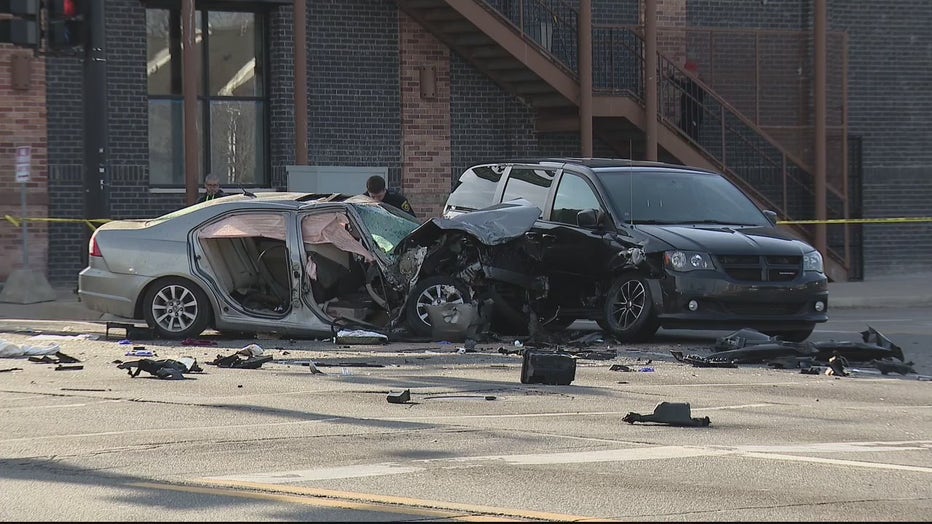 The crash-scene left debris strewn across the intersection. To one witness, it was like hearing an explosion. 
"Like a 'boom'," said Sean Ross, "and I see one guy edging out this vehicle here and running that way. Truck came right behind him and 'pop."
MORE: Egypt Covington murder suspect pleads guilty in 2017 slaying
Police said one of the teens that was involved in the crash also tried fleeing from the scene before they were caught.
Inside the vehicle, officers found a loaded 9 mm Smith and Wesson pistol with an extended magazine, as well as a taser. One of the suspect teens was also found wearing a tether.
All of the teens are expected to face charges.