Berkey Hall to be closed through semester after Michigan State shooting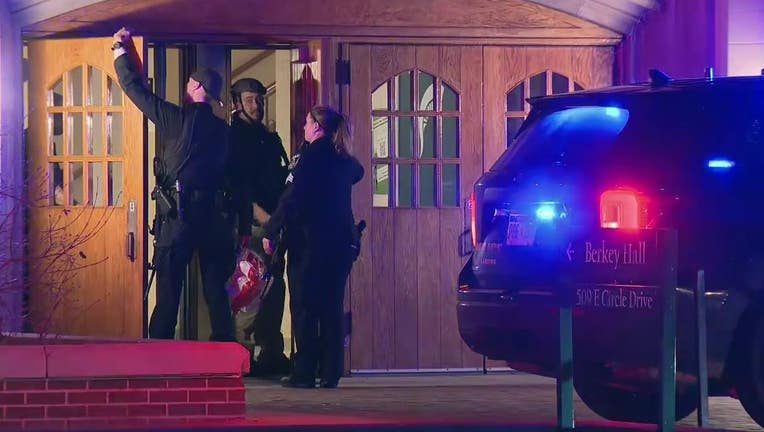 article
EAST LANSING, Mich. (FOX 2) - Berkey Hall, one of the shooting scenes on Michigan State University's campus, will be closed for the rest of the semester, school officials said Thursday. 
The second shooting scene, the MSU Union, is still being evaluated to determine when it will open. The school and police have been working to help students and staff obtain their belongings that are still in the buildings. 
University offices are open, but classes remain suspended through Sunday.
"We know as a campus that we have hard work ahead of us. Moving forward won't be easy," said MSU's interim president Teresa Woodruff while providing an update. "None of us have all the answers but we do have each other."
The community continues to remember and honor the victims from Monday, including three students who were killed and five students who are hospitalized in critical condition.
Read: MSU victims hospitalized after shooting showing signs of improvement
Investigators are still working to determine a motive for the shooting.
Shooter Anthony McRae first went into Berkey Hall and shot several people, prompting calls to police that started at 8:18 p.m. McRae then moved to the nearby MSU Union, where he shot more people.
McRae then fled and led police on a manhunt for hours. A tip led police to McRae about 4 miles away from the shooting scene. He shot himself when approached by police.
Read: MSP Lt. Shaw argues existing laws could have prevented Michigan State shooting
Police said McRae was 43 years old and had no affiliation with the MSU campus. He lived in Lansing.