Challenger 'traveling over 100 MPH' hits car crash scene on I-696; car cut in half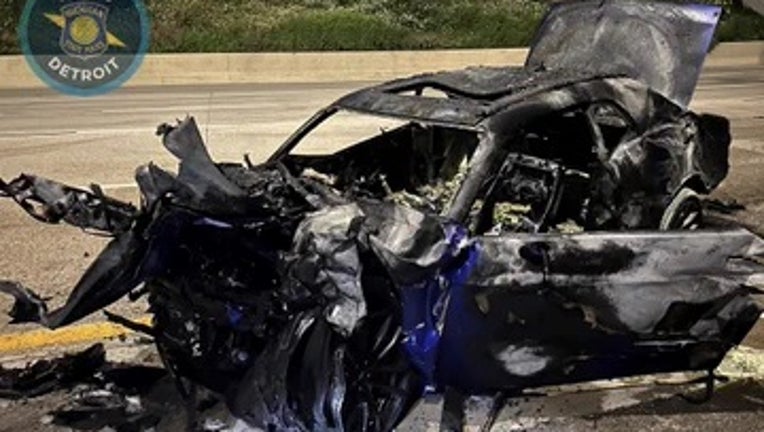 article
WARREN, Mich. (FOX 2) - A vehicle was cut in half during a car crash overnight Sunday on I-696, Michigan State Police says.
MSP became aware of a two-car crash just before 2 a.m. at eastbound I-696 and Groesbeck. While troopers responded to the scene, a second crash occurred with a driver hitting the first crash, MSP says.
Investigators say a Chevy Equinox initially crashed into a Dodge Caliber causing it to rollover. The Equinox came to a rest in the middle of the freeway and the driver got out to check on the driver of the rolled Caliber.
Witnesses told MSP that a Dodge Challenger was "traveling over 100 MPH" and struck the Equinox. Due to the impact, the Equinox was cut in half.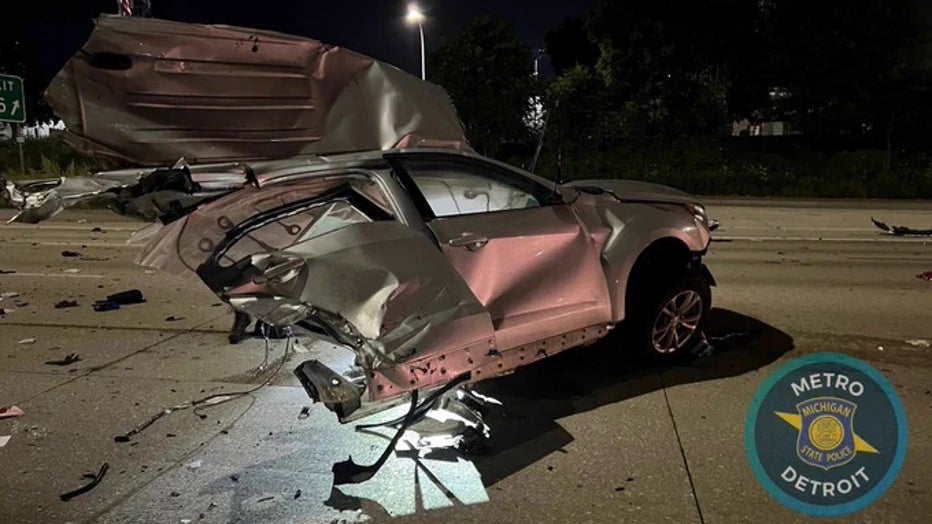 (photo: Michigan State Police)
The Challenger and a section of the Equinox caught fire. All occupants of the Challenger were transported to the hospital.
The driver of the Challenger, a 19-year-old man, is in serious condition with a head injury. The front passenger is in critical condition with chest injuries, and the rear passenger is in serious condition with rib injuries.
The passenger of the Dodge Caliber had a minor chin injury from the first crash. No one else was injured in the crash according to MSP.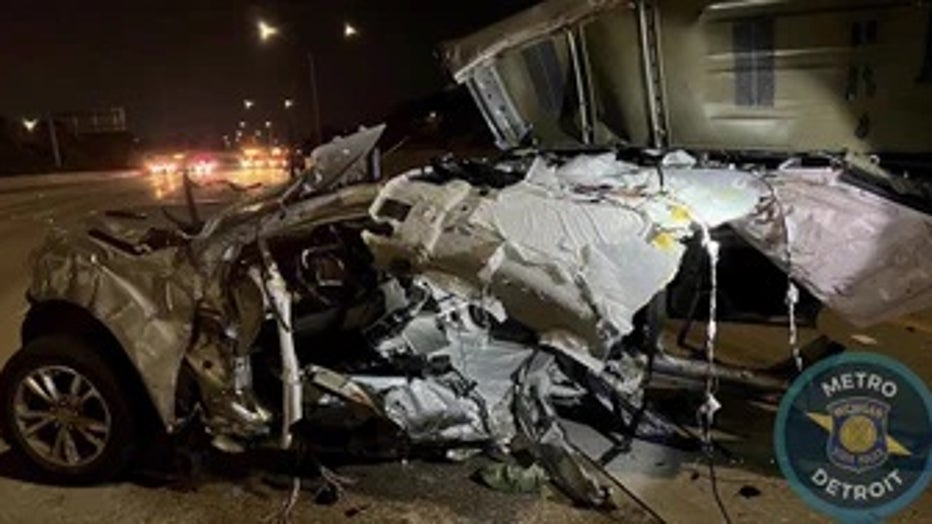 (photo: Michigan State Police)
"There is no reason to drive faster than the posted speed limit," said MSP Lt. Mike Shaw. "We continue to see more drivers hurt or killed due to risky driving behaviors, especially excessive speed. Hopefully, these two crashes won't result in another preventable death."
The freeway was closed for 6 hours during the investigation.
READ NEXT: MSP: 2 unrelated deadly wrong-way driver crashes on I-75