Dan Hutchinson murder suspects accused of plotting Oak Park jeweler's death heading to trial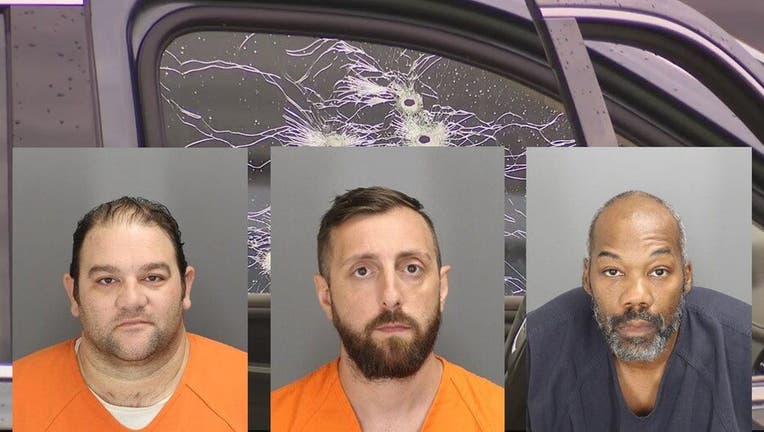 article
OAK PARK, Mich. (FOX 2) - The suspects in the murder of a well-known jeweler were bound over for circuit court and are heading to trial after a judge determined the attorney allegedly behind the shooting of Dan Hutchinson likely orchestrated the plot.
"I find probable cause and Marco Bisbikis most likely committed this offense, all these matters are bound over," said 45th District Judge Michelle Appel.
Appel's courtroom is in Oak Park, the same city where Hutchinson and his wife were targeted by Roy Larry, the suspect believed to have pulled the trigger at a vehicle the couple was in. He was brought into the plot by his cousin Darnell Larry and a third man named Angelo Raptoplous. Everyone was working under Bisbikis, according to witness testimony from Darnell.
After four days of preliminary testimony that featured a wide array of evidence that included Bisbikis writing himself into the victim's will, months of planning, and an apparent ulterior motive behind potential testimony that Hutchinson was going to give, the three remaining suspects can expect to be arraigned again as they enter another phase of their court case.
"Obviously there's an intent to kill, he's holding a gun that's a deadly weapon," said Prosecutor John Skrzynski. "There's multiple shots fired at very close range, all into the chest of Mr. Dan Hutchinson."
On Thursday, prosecutors dived into the moments leading up to the shooting, when Roy Larry was traveling on an electric bike, pulled up alongside the GM SUV, and fired several shots. 
Darnell Larry, who has since plead guilty and is acting as a witness for the case, detailed in a previous hearing that Bisbikis was worried about the Hutchinson's testifying against him in a brewing case. He also outlined how his cousin got involved and how the two intended to kill the Hutchinsons.
Related:
Bisbikis's attorney vehemently denies the claim and has sought to discredit the testimony of Larry.
"This is a man who when he was first interviewed by the police, denied that he was involved in anything," said James Thomas, defense attorney. "They want to make Marco a part of the conspiracy, they want to make him the mastermind, nobody with any common sense would do that."
"Why is he lying about who provided a vehicle used in the murder," said James Bullotta, defense attorney. "He has no problem putting that on my client, that's a very serious lie to be telling over and over again.