Detroit gang leader gets 25 years in prison for murder of 13-year-old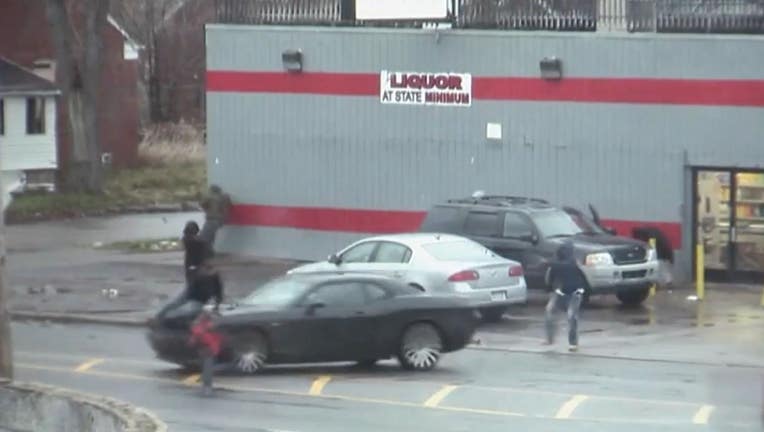 article
DETROIT (FOX 2) - The leader of 6 Mile Chedda Grove gang in Detroit will spend the next 25 years in prison for the murder of two people, one of whom was a 13-year-old bystander as part of an ongoing racketeering conspiracy.
Edwin Mills, aka "Edboy," was sentenced this week to 25 years in prison after pleading guilty to the crime in October 2022. 
Mills was one of 11 members of the gang indicted in2 016 on racketeering charges. He admitted to being a member of the gang, which operated on the city's east side. All eleven charged members of the gang have now been convicted and sentenced.
As part of his plea, he admitted to the 2015 murder of two people when he and another gang member, Carlo Wilson, spotted a rival gang member outside of a market and shot into the car, killing the rival member and a 13-year-old passenger.
Mills and Wilson also seriously injured two children who had been sitting on the hood of the car. 
Wilson pleaded guilty earlier this year and also received 25 years in prison.
"Today's sentence closes the book on a violent gang that terrorized an entire neighborhood," U.S. Attorney Dawn Ison said. "The community is safer with these men off the streets."
When Mills was first arrested, authorities said they found two AK-47 rifles, a pistol, several hundred rounds of ammunition, multiple loaded magazines of ammunition, including loaded AK-47 magazines taped together (allegedly for faster re-loading), and a bayonet.
"Guns and drugs take the lives of far too many people in our communities, and Edwin Mills - as a leader of the '6 Mile Chedda Grove' gang - contributed to the devastating impact of both on Detroit's Eastside," said James A. Tarasca, Special Agent in Charge of the FBI's Detroit Field Office.