Detroit man accused of beating child's mother while out on bond for shooting woman
DETROIT (FOX 2) - A man accused of shooting a woman in the neck at a Detroit gas station allegedly beat the mother of his child while out on bond.
Torrion Hudson's initial bond was $1 million after the Dec. 21 crime. However, it was lowered to $250,000 cash or surety. He used a bail bondsman to post bond and has been out of jail on a tether on house arrest since Jan. 11.
The alleged beating happened Saturday, and as of Tuesday, 22-year-old Hudson is back in custody.
"She is very fearful he could come back and retaliate at any time. He showed what he can do. He has no regards for human life," Keta Moore said.
Keta's daughter, 19-year-old Kyla, was the woman shot in December.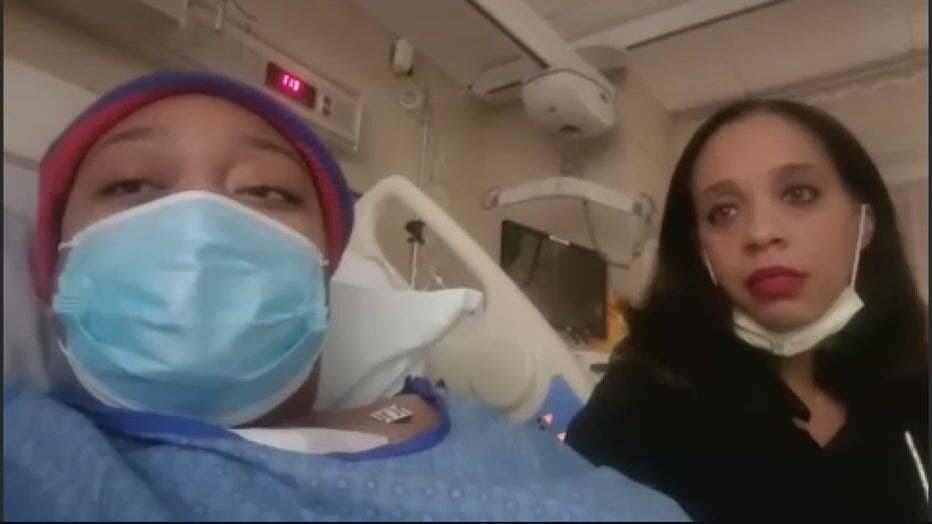 The day before Kyla was shot, Hudson is accused of beating and shooting at an 18-year-old woman, who was too scared to cooperate with police at that point. The Wayne County Prosecutor's Office tried to fight Hudson's bond, but the courts let it stand. 
"We knew it. Just a matter of time. Just like a thief, they'll always steal, and a criminal will always be a criminal," Keta said. "He's violent and you would let a violent offender back on the street to revictimize. He did exactly what everybody thought that he was going to do."
Keta and Kyla hope Hudson's bond will be revoked.
Kyla has had four surgeries and continues to recover.
"Her breathing is not 100%. She is having issues with breathing. We are just hoping over time it will heal, or she'll need another procedure," Keta said.