Detroit man charged with sexually assaulting hospital patient turns self in
PONTIAC, Mich. (FOX 2) - The Detroit man charged with sexually assaulting a patient while he was working at a Pontiac-based hospital has turned himself in.
The Oakland County Sheriff's Office said late Thursday night that Kevin Blanks turned himself into Detroit police's Fugitive Apprehension Team around 8 p.m.
A warrant had previously been signed by an Oakland County judge for Blanks' arrest after he was fired from his job at the Pontiac General Hospital.
Blanks worked as a mental health technician on the psychiatric floor in the hospital during the night shift, the sheriff's office said Thursday.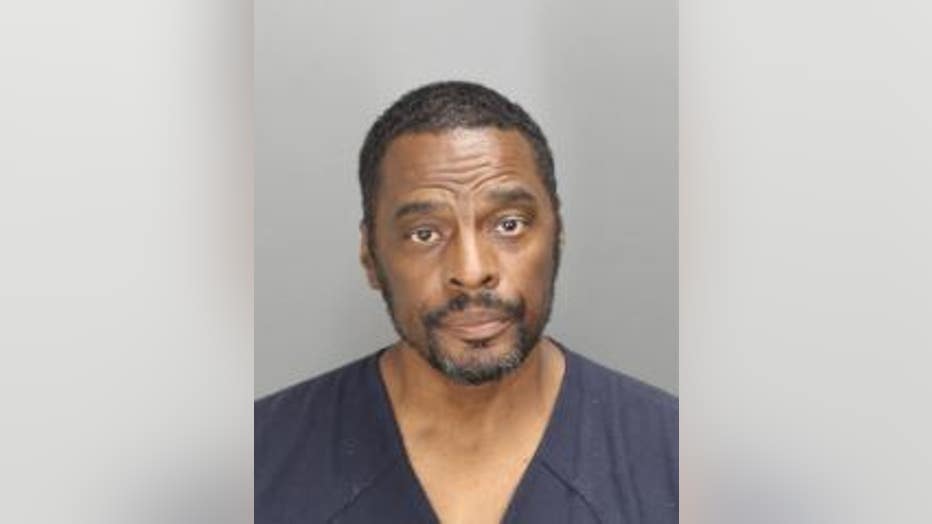 Kevin Blanks, booking photo from Oakland County Jail. 
In a release, police said the assault happened on July 14. Detectives from the sheriff's office who were dispatched to the hospital for a sexual assault complaint spoke with staff during their investigation.
"The defendant has got three felony convictions, I'm sorry three felony offenses and two misdemeanor matters that are fairly minor however one does involve a sex crime," said the prosecuting attorney. "And he does have another matter that was originally a sex crime that  has been reduced to a disorderly persons so there is some concern there."
Judge Cynthia Walker issued a $50,000 cash surety bond for Blanks.
RELATED: Fired Pontiac hospital mental health tech sexually assaulted patient, police say
The 56-year-old was soon identified and charged with criminal sexual conduct in the third degree after he had sex with an 18-year-old at the hospital.