Detroit Police surround home believing double murder suspect was inside, find it empty
DETROIT (FOX 2) - The Detroit Police Department said they believed they had surrounded a home where a double murder suspect was - but when they searched the home, they found it empty.
Detroit Police Commander Ian Severy confirmed that they're still searching for a man wanted the murder of two men who were found shot to to death inside a car on Liberal Street on the city's east side.
Severy said the city's Shotspotter technology alerted them to gunshots on Liberal Street between Seven Mile and E State Fair Ave. around 11:20 p.m. on Thursday.
Police arrived and found two men in a car, both of whom were pronounced dead at the scene.
According to a Severy, the investigation led them to a home further up Liberal Street where they believed a suspect was hiding. Officers spent several hours around the home before eventually entering and finding it empty. 
"With an abundance of caution, we activated our barricaded gunperson call. We arrived, negotiated with the house, and after making several attempts and no response, made entry into the home and discovered the home was empty," Severy said.
Around 8 a.m., police were packing up and leaving.
Authorities said they have a description but aren't releasing it yet as they're still refining it.
The two victims have not yet been identified.
Severy said the shooting is not believed to have been random.
Ghost guns, fentanyl and cocaine seized by Detroit police in major bust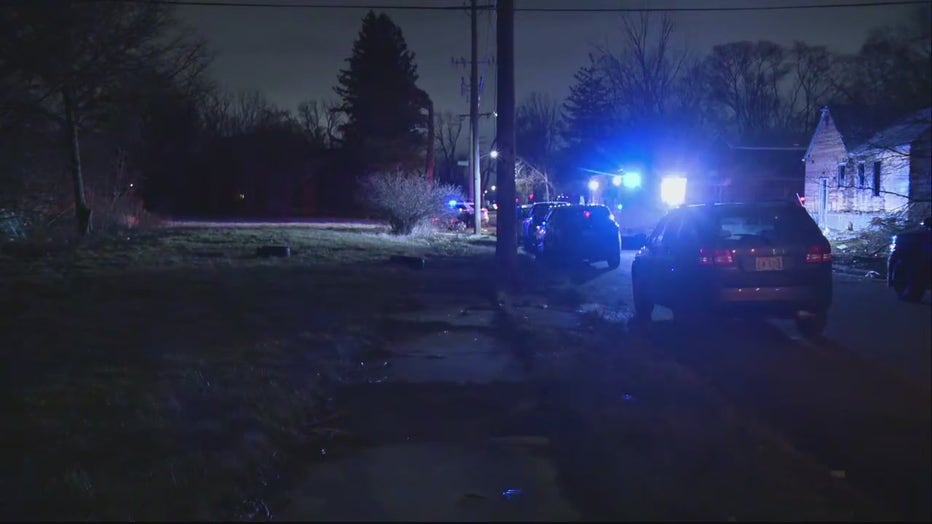 Detroit Police search for suspect wanted in double murder of men found shot to death on Liberal Street.