Detroit training held for K9 search and rescue dogs who solve mysteries, get answers
DETROIT (FOX 2) - Some very special training was underway for a group of dogs that goes far beyond sit, stay, and fetch on Thursday.
These K9s are honing their mystery-solving skills to track down missing people. Dogs and their handlers - all volunteers - from across the country, are in Detroit focused on urban search and rescue.
"This dog is certified in both human remains and trailing," said Casandra Ulbrich. "He knows what he's looking for based on what he's wearing."
They are the dogs and the handlers who help police in their search for missing people.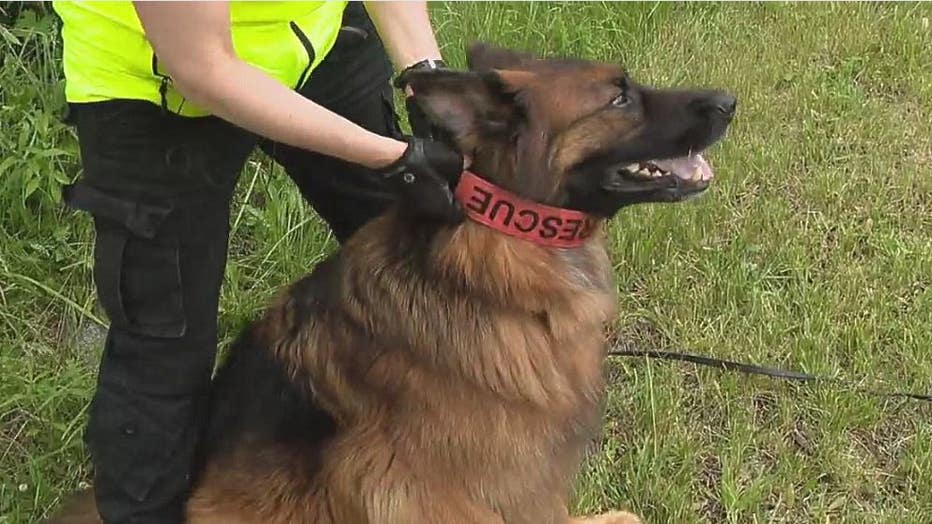 Cassandra Ulbrich and her K9 Gryphon are certified in search and rescue. She's the co-founder of Wolverine State Search and Recovery.
On this day, the training was held on Detroit's east side. Gryphon quickly located human cremains in a box.
"Good job, buddy - good boy," she said.
Training an urban environment is different from the woods or the wilderness. They were working through traffic and abandoned homes, and who knows what else.
"A dog being able to trail in a situation like this - is a really unique skill set," said Ulbrich. "They are given one scent and they follow that scent until they find that person regardless of what distractions might be around."
From border collies to bloodhounds to German shepherds, these dogs are constantly training.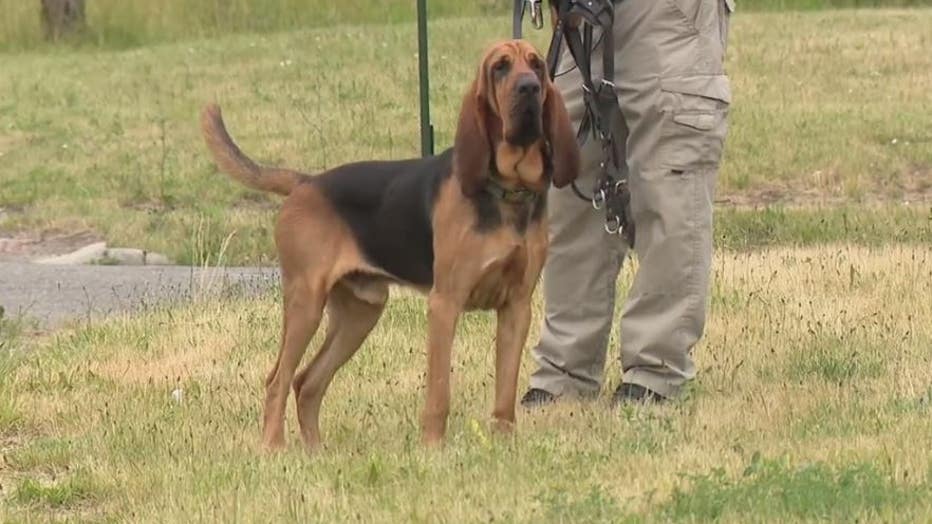 It takes a thousand hours to get a dog certified, and this seminar - in conjunction with Wayne State University Police - is important - for everybody.
"They offer us resources that we don't have," said WSU Chief Anthony Holt. "Nationwide manpower is low in all law enforcement and it's hard to get up to speed to have what we need
"We can call 24-7 and they respond - and it's just a benefit to everyone involved."
Lost kids, criminal intent, cadaver training - the dogs - do it all.
The reward - for them - is finding the missing and for the handlers - it's finding answers.
"There's someone out there all the time looking for a loved one," said Jimmy McDaniel, K9 handler, Lapeer County Search and Rescue. "If my child was missing, I'd want someone to help."
Jimmy McDaniel says they've been on 12 searches already this year, always available to assist law enforcement - and they never charge for their services.
"I can't imagine anything more important than providing answers to a family that just doesn't know what happened," said Ulbrich.