DNR rejects plan to expand Camp Grayling National Guard training space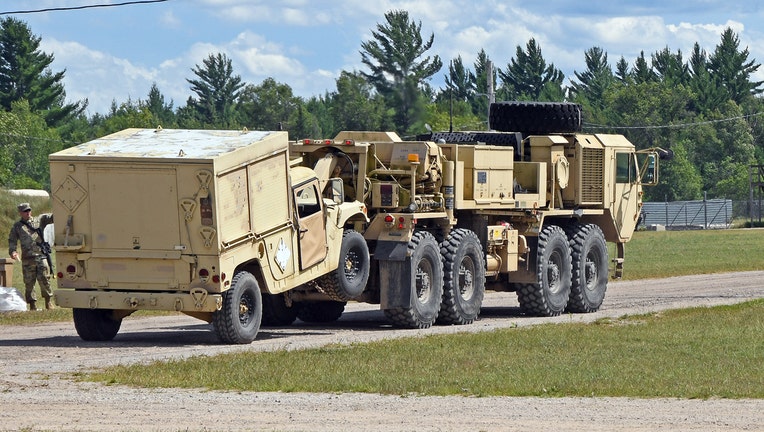 article
GRAYLING, Mich. (FOX 2) - After months of hearing public input and evaluating the plan, the Michigan Department of Natural Resources has decided not to allow the expansion of Camp Grayling, a National Guard training base.
Camp Grayling currently uses 147,000 acres of training land. While the military owns Camp Grayling, about 45,000 acres are currently leased from the DNR. 
The military wanted to lease 162,000 acres of land near Camp Grayling to use for low-impact training such as drone operation, cyber, electronic warfare, space, and communication system installation and operation.
The DNR previously said it was looking at each parcel of land and may have opted to approve an expansion not as large as the one requested. However, no expansion was approved. 
If this proposal had been approved, there would have been a 20-year lease agreement between the DNR and the Department of Military and Veteran Affairs.
While considering the expansion, the DNR created a map where the public could share their input and heard comments from people, many of whom were concerned about what the expansion would mean for users of state land. The DNR also spoke with interested Michigan Tribal governments.
"We appreciate the many comments we received on this proposal and the commitment people have to public lands," said acting DNR Director Shannon Lott. "Public concerns and feedback from Tribal governments, coupled with our own review of the proposal, led us to decide against a 20-year lease on such a significant portion of state-managed land."
Instead of leasing the land, a Memorandum of Understanding between the DNR and the DMVA allows the military to apply for limited land use permits to conduct exercises on up to 52,000 acres of eligible land. This land would remain open to the public and Tribal members at all times, even during training.
The DMVA will use the same system and be evaluated under the same regulations that apply to all other public events and activities on state-managed public lands, including individual events, research projects, and large gatherings. Also, the DMVA will pay fees and costs associated with applying for a permit, the same as other members of the public, the DNR said.