Ex-wife sentenced to year in jail for lying to police after ex-husband's attempted murder
FARMINGTON, Mich. (FOX 2) - An individual at the center of a violent assault in Farmington was sentenced to a year in prison and three years probation for lying to police after her ex-husband was nearly killed.
Nicole Kessler pled guilty to the misdemeanor in the shooting case months after Kevin Kessler was shot outside his home. He was allegedly shot by a man that Nicole was romantically involved with at the time.
Judge Yasmine Poles said Nicole's relationship with suspected shooter Matt Jones, as well as the fact she removed Kevin's gun from the home and gave it to Jones was "suspicious" and seemed to imply she was involved in the assault.
She was arrested days after Jones was caught by police, who allegedly slashed his tires before shooting him, police said. He was charged with assault with intent to murder.
Prior to her sentencing, Kevin gave a statement to the court asking "Why would Nicole lie about her whereabouts if she wasn't hiding the fact that she was involved in me being shot? At minimum she knew I was shot after the fact."
The two had been going through a divorce prior to the shooting that grew more acrimonious over time. 
Nicole apologized while at the stand.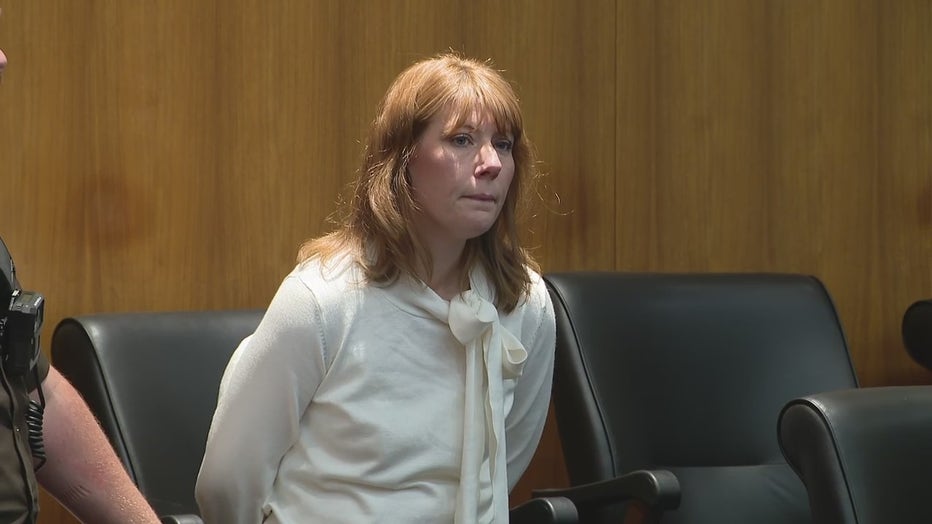 "I'm sorry. Just would like to say I'm sorry for what happened ot Kevin," she said. "Everything the girls have gone through. What Kevin's family gone through, what my family's gone through."
RELATED: Farmington man still hospitalized 6 weeks after ex-wife's boyfriend allegedly shot him
Jones is scheduled to be back in court for a pre-trial hearing on June 29.
A third person involved in the shooting, Kristina Peterson, was also arrested and charged. She also has a romantic connection to Jones.