Former teacher found guilty on all charges relating to several student's sexual assault
BERKLEY, Mich. (FOX 2) - Jason Debandt, a former teacher for Clarenceville School District in Livonia, has been found guilty of 5 charges related to sexual assault allegations from students.
Debandt, 44, was charged in May 2021 with two counts of 3rd Degree Criminal Sexual Conduct, one count of 4th Degree Criminal Sexual Conduct and two counts of Distributing Sexually Explicit Material to minors. The Oakland County Prosecutors Office says these charges stem from incidents ranging from 2012-2015 in the City of Berkley.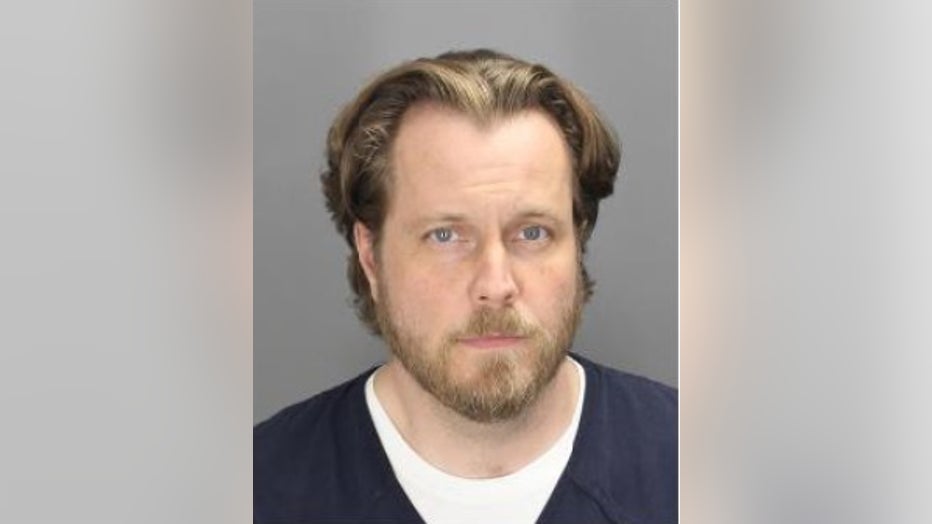 Jason Debant, 44 (photo: Berkley Public Safety Department)
In August 2020, several students came forward with sexual assault allegations against Debandt. Two victims in the Berkley incidents involved students that had gone to his home where the sexual assault occurred, police say.
"We were scared, honestly terrified to start this whole process, but it was worth it in the end," said Victoria Langlois, one of the sexual assault victims.
"We all thought we were the only ones and then when we weren't the only ones it was mind-blowing," said Kate Estepp, a second sexual assault victim.
Berkley's Department of Public Safety says the victims, in this case, are beyond grateful for the jury who heard their voice, and the people in this case that stood by their side the entire time.
"Hearing other girls had been affected younger than me that he was still doing it too, something I couldn't avoid anymore, it was either you say something or you're part of the problem, so I had to say something," said Kate.
READ NEXT: 4 women charged with stealing over $4,000 in Lululemon clothing from Birmingham store
The trial began in the Oakland County Circuit Court on April 13, 2023, and concluded a week later on April 21. The jury found Debandt guilty on all charges.
"I think the one solace I've taken, the entire situation - he will never be able to do this to another high school child again, no one will ever have to experience what I had to with Jason Debandt," said Victoria.
Berkley's Public Safety Department says it is proud of these girls for coming forward.
"These young ladies were so brave to have their lives shared in front of strangers and to be a voice for so many others who were too scared to say anything was amazing to see," said Berkley Public Safety Lt. Andrew Hadfield. "These girls had to go through so much due to a teacher, taking advantage of their circumstances, to prey upon his students."
Debandt is currently lodged in the Oakland County Jail and is expected to be sentenced on June 6.
READ NEXT: MSU Board of Trustees refuses to release documents related to Larry Nassar sex abuse investigation