Grandfather of missing Wynter Smith 'hasn't slept or eaten' since her Amber Alert
FOX 2 (WJBK) - It is day three since 2-year-old Wynter Smith went missing after her mother was attacked in Lansing.
Suspect Rashad Trice was arrested in St. Clar Shores Monday but Wynter's whereabouts remain unknown. The 26-year-old was arraigned on Wednesday for his alleged attack on the toddler's mother including criminal sexual conduct, home invasion, unlawful imprisonment, and domestic violence, but no charges yet in the girl's kidnapping.
Relatives of Wynter Smith have been despondent over her disappearance - including grandfather Almount Smith, Sr.
"From the time this happened, and I have not really been sleeping, I have not eaten, I've been reaching out walking," he said.
The grandfather still has hope, but also has some harsh words for the suspect - Trice.
"I (would) ask him where is my granddaughter, where's my baby? Her name is Wynter Cole Smith. Everybody knows me, they know I called her 'Angel.' I have been calling her 'Angel' from day one since she was born."
And as far as an update, as to the search for Wynter?
"The only thing I can be honest about, from Lansing to St Clair Shores, it only takes about an hour and a half to get there," he said. "From the time he left, until six in the morning when he got caught, there are some whereabouts that we have to find out where he stopped at."
Besides the police and the FBI, there are independent groups like the Dock Ellis Foundation that are helping the family look for Wynter.
"Every person that I talk to, I ask for prayers, they break down and cry because they want to see her come home safe," Smith said.
More Coverage
Trice remains hospitalized and is being held without bond.
There is a $25,000 reward for information that leads to Wynter's safe recovery. Anyone with information is urged to call their local police department.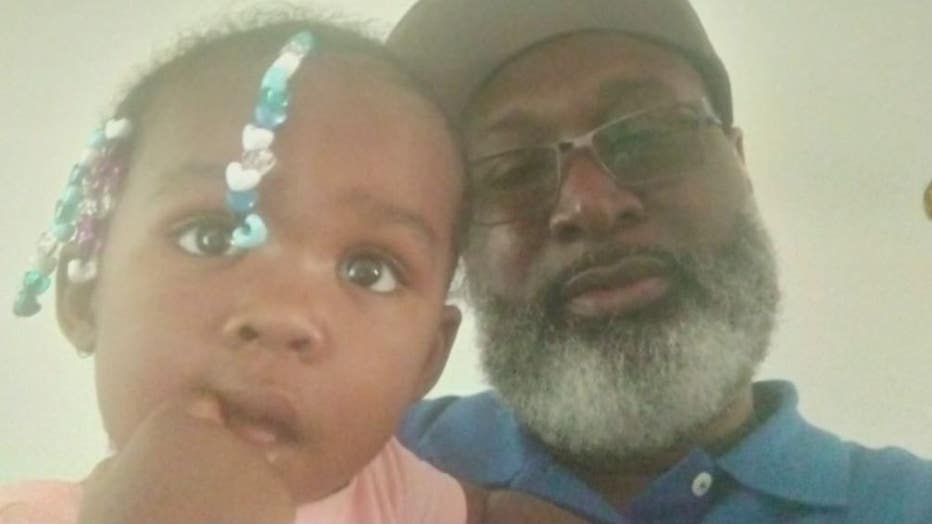 Wynter Smith and her grandfather Almount Smith, Sr.