Livingston County deputies catch Detroit man driving Dodge Ram stolen from Sterling Heights lot
LIVINGSTON COUNTY, Mich. (FOX 2) - Livingston County Sheriff's deputies caught a driver in a stolen 2023 Dodge Ram over the weekend because the truck had a license plate from another stolen vehicle.
A deputy patrolling on I-96 in Howell Township ran the plate on the truck Saturday and saw that it was registered to a vehicle stolen in Detroit in December. 
When the deputy tried to stop the driver, later identified as a 26-year-old Detroit man, he abruptly exited the freeway at Highland Road. Authorities said deputies executed a high-risk traffic stop and approached the truck to arrest the driver and a passenger.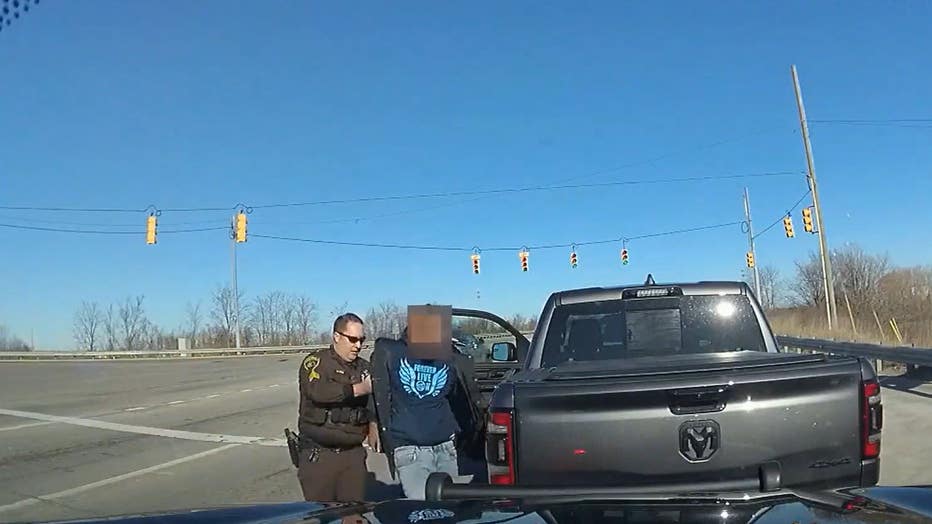 (Photo: Livingston County Sheriff)
Authorities said the driver admitted to knowing the vehicle was stolen. While the plate was from a vehicle stolen in Detroit, deputies said it appears the pickup was stolen from a manufacturer's lot in Sterling Heights on an unknown date.