Male fires six shots during brawl outside Warren school
WARREN, Mich. (FOX 2) - A scary scene outside a Warren school sent students fleeing after someone pointed a gun up and started firing amid a brawl near the bus drop-off area Monday afternoon.
Footage from the incident was posted on social media, showing several students fighting next to a school bus. At one point, a male wearing a gray t-shirt fires six shots in a row. 
Police don't believe the individual attended Warren schools, but do say he likely knew some of the students involved in the fight.
"We're extremely lucky," said Capt. Charles Rushton of the Warren police department. "As I said there were at least three bus loads of students right there and six shots fired."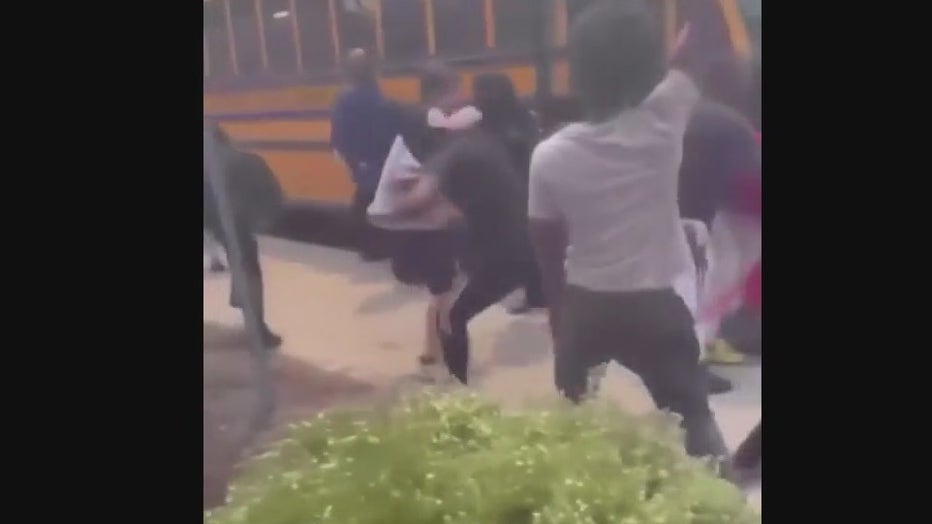 A student pointed a gun up and fired six shots amid a brawl outside a Warren-area school. 
"It was scary for us, scary for the parents. The one thing I can mention is reviewing the videos, original shots fired was 2:39 (p.m.)," said Rushton. "Our first car was in the parking lot at 2:40."
The fight broke out shortly after school had ended outside Michigan Collegiate High School, near Ryan and 13 Mile Road. 
Earlier in the day, multiple students had been suspended from class. They allegedly returned to the school where a fight broke out. 
MORE: Clip shows suspect fleeing murder scene at Woodward Inn
A clip posted online by MetroDetroitNews showed several students fighting before shots rang out. 
Police are currently searching for the individual involved, saying they are looking out for a red Chevy Impala or a blue Ford Focus.