Man accused of random murder at Roseville Belle Tire has long and violent criminal history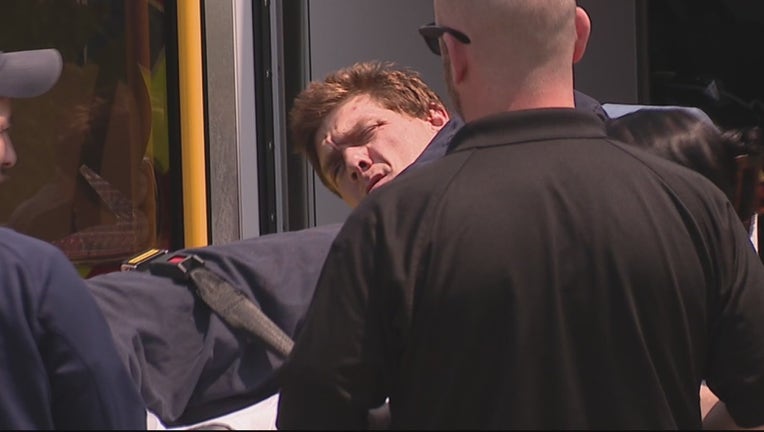 article
ROSEVILLE, Mich. (FOX 2) - A 30-year-old man who has been accused of the random murder of a woman in Roseville as she was filling up her tires at Belle Tire has a lengthy criminal history that stretches across the country.
The suspect is expected to be arraigned on murder charges on Friday after authorities said he picked a woman at random and stabbed her to death outside of a Belle Tire in Roseville.
Cheryl Ryan-Parsley, 60, was stabbed to death on Wednesday at the tire store on Gratiot near Little Mack in what police are calling a random attack. Cheryl had just dropped off her husband, Larry, at a bus stop on 15 Mile and Gratiot before heading to put air in her tire around 6 a.m. when she was attacked at random.
He was ultimately arrested by Warren Police after authorities said he stabbed another man at a bus stop on 12 Mile and Harper in St. Clair Shores. 
Bob Baecke is the father of the victim, Robert, who said his son woke him up screaming for help.
"He woke us up right here. Screaming call 911. He was in the garage sitting here. But I made it home by foot," Bob said.
Robert was released on Thursday after being stabbed eight times. He has 32 stitches across his body.
"He said he saw the car coming around the corner, didn't think anything of it, and he was waiting at the bus stop. And he felt a pain in the side and it felt like something bit him and itt was warm. He turned around and the guy dropped the knife. They both went for it and the guy got it first. He got him twice in the back and (in the side)," Bob said. 
Macomb County Prosecutor a Pete Lucido is furious about what happened and plans to bring formal charges at the arraignment on Friday.
"We have a family now in both situations that have to pick the piece sup and move forward. It's unexplainable. How do you even think you could do this, knowing that they became a victim of the day, without knowing why," Lucido said. 
The suspect is a 30-year-old man from California but has a car traced to a home in Washington Township, Michigan. He also has a lengthy criminal history stretching back to California.
Robert works for The Pool Guys and the company has set up a GoFundMe to help him in his recovery. Check out their page here.