Man suffers 3rd degree burns on 80% of body after fiery high-speed crash on I-96 in Detroit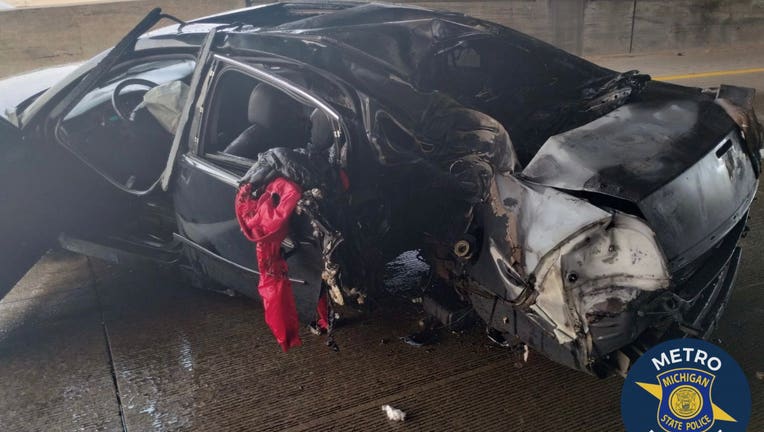 article
DETROIT (FOX 2) - A speeding driver is in critical condition with burns covering most of his body after he crashed Tuesday morning on I-96 in Detroit.
Police said the 20-year-old Lincoln Park man was speeding on the westbound side of the freeway near Evergreen around 6:30 a.m. when he lost control, hit the center median, and then hit a light pole. The car caught fire.
The driver, who was not wearing a seatbelt, suffered third-degree burns on 80% of his body and is listed in critical condition.
Read Next: Parents of 3 men killed in violent I-96 crash say they didn't know driver
"We want to remind drivers as we approach the high travel holiday weekend, slow down and wear your seatbelt," said Michigan State Police F/Lt Mike Shaw. "We know that excessive speeds are leading to a lot of our preventable crashes and drivers not wearing seatbelts also leads to more fatalities.