MSU football players charged with sexual assault dismissed from university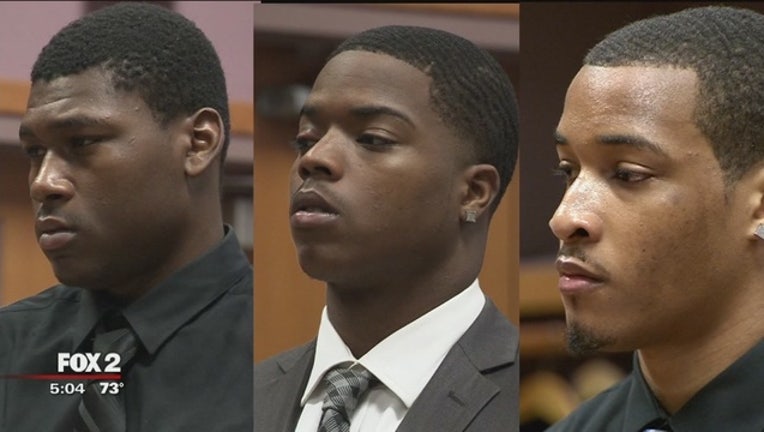 article
EAST LANSING, Mich. (WJBK) - Michigan State University has dismissed three football players accused of raping a woman in a bathroom during a party in January at an apartment on campus.
Josh King, Demetric Vance and Donnie Corley were identified in early June as the three players being investigated in the incident.
King faces the most serious charge of 1st degree sexual assault while Corley and Vance are both charged with 3rd degree sexual assault.
The players were dismissed from the team in early June, and now the university has dismissed them from the school entirely.
On February 14, the football program announced a football team staff member had been suspended as a result of the investigation. A few days later, they announced Curtis Blackwell, director of college advancement and performance for the team, had been suspended.
They have not stated whether Blackwell is connected to the sexual assault investigation.
SEE ALSO: