No arrests in murder of 3 rappers months after they disappeared from Detroit club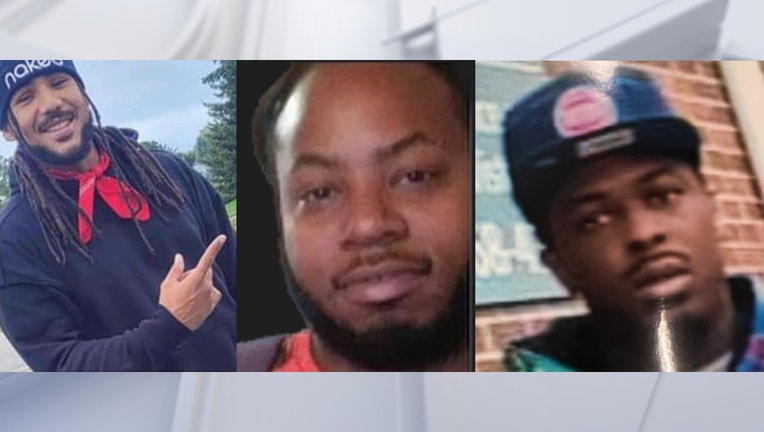 article
DETROIT (FOX 2) - It's been almost three months since Armani Kelly, Montoya Givens, and Dante Wicker were last seen alive in Detroit as they were heading to a rap performance that would eventually be canceled. And it's been over two months since their bodies were found shot to death and frozen in an abandoned Highland Park apartment building. But there has been very little new information released about the case.
Kelly, 28, Givens, 31, and Wicker, 31, were last seen on January 23 as they traveled to Detroit for a scheduled performance. The up-and-coming rappers were supposed to perform that night at Lounge 31 on Detroit's east side but the gig was canceled. Kelly's mom, Lorrie Kemp, knew at the time that something was wrong.
'I'm not going to say 'no, in my gut, my heart, he's gone'," said Kemp on January 31. "As much as I love him, and I want him to be okay, I just want to take him home so we can lay him down to rest."
She ultimately was able to say goodbye to her son after all three were found at an apartment complex at McNichols and Log Cabin in Highland Park. 
But that was February 2. 
"Nothing new" on investigation of murder of 3 rappers
Michigan State Police is handling the investigation and, in the weeks since their bodies were found, there has been little information coming from that department. FOX 2 reached out to Lt. Mike Shaw for comment on this story and the investigation, specifically if there were any arrests or updates. 
"No, nothing new," Shaw said on Wednesday.
In fact, the last time MSP has said anything about the case was on March 17 when MSP said the murders were "gang-related" and their murders had nothing to do with music. At that time, MSP said nobody was in custody and they believed other people knew the details about the murder.
"While we have to keep some things private we know a couple of things: There is no one in custody for this homicide. This homicide was not random and had nothing to due with music or a performance," the statement said.
That was on March 17. 
Immediately after the discovery of their bodies, FOX 2 learned through sources that a Highland Park man had been arrested in Tennessee the day after their bodies were found. Those charges were unrelated to the triple murder but he was being questioned in it. Since then, no other details have been released about the suspect's arrest.
Families say they're "in the dark" on investigation
While police have been tight-lipped with the media, they're also not releasing many details to the family, including Kemp. 
Three days after her son was confirmed to have been killed, Montoya Givens' mother, Catina Fogle, said they were being kept in the dark on the investigation. She was so scared about talking that she wouldn't even speak via video out of fear that she didn't know why her son was killed and if they would have targeted her.
"I feel numb right now," she said. "Ten years of my son's life was taken away from me and then I get him back for ten months and he's dead. How am I supposed to feel?"
After more than two months of searching for answers about their murders, Kemp reached out to the feds for help but was turned away.
"Well just got off the phone with the FBI of Detroit & they said I have (to) deal with the MSP department," Kemp wrote on Facebook on Wednesday. "Which (are) NOT giving me any info towards my son's death! State trooper stated call the FBI! Again slapped in the face from another department that states they (are) here (for) the people!"
Kemp promised to get justice for her son and his two friends. 
Anyone who may know anything is urged to call 1-800-SPEAK-UP.