Prosecutor: Intoxicated, speeding Detroit man lost control and hit women before fleeing into woods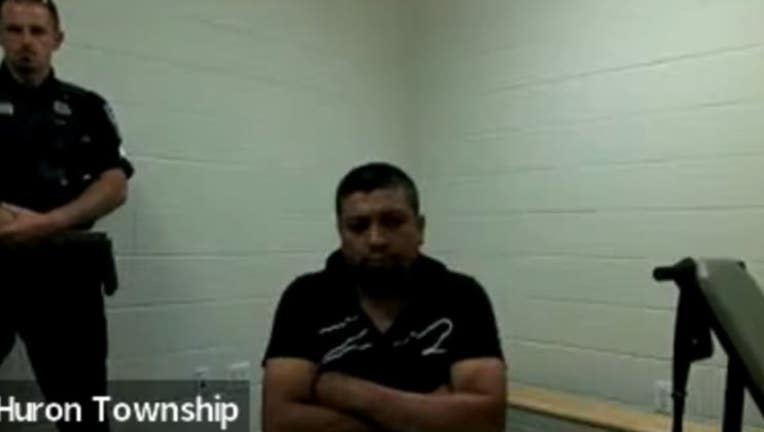 article
SUMPTER TOWNSHIP, Mich. (FOX 2) - A Detroit man is facing charges after authorities say he lost control while speeding and crashed into two women in Sumpter Township, killing one.
David Armando Palacios-Sanchez, 43, is charged with operating while intoxicated causing death, reckless driving causing death, operating while intoxicated causing serious injury, reckless driving causing serious impairment of a body function, two counts of failure to stop at scene of an accident resulting in serious impairment of death, and one count of possession of a controlled substance – less than 25 grams.
Read: Drone finds driver hiding in woods after fatal hit-and-run crash
Authorities say Palacios-Sanchez was speeding in the 26880 block of Sumpter Road around 8:20 p.m. Sunday when he hit Reyna Martinez-Hernandez, 49, of Rockford, Ill. and a 36-year-old woman from New Jersey. Martinez-Hernandez was killed, and the other woman suffered severe injuries.
Palacios-Sanchez fled. Multiple police agencies responded, including Sumpter Township police, the Wayne County Sheriff, Monroe County Sheriff, and the Michigan State police.
Three hours later, the Monroe County Sheriff's Office found him when they deployed a drone with infrared technology found him hiding in the woods nearby. He was taken into custody without further incident.