Road rage leads to rollover crash and fight in middle of I-94, Michigan State Police say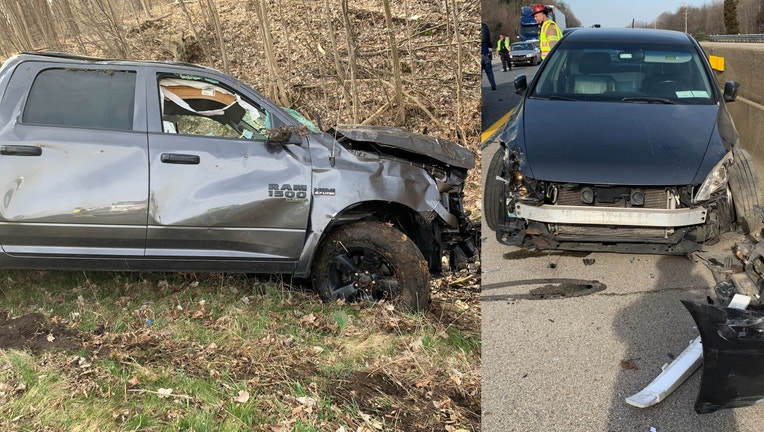 article
COMSTOCK TOWNSHIP, Mich. (FOX 2) - Two drivers crashed after one of the men became angry that the other driver cut him off on I-94 in southwest Michigan.
Police said a 22-year-old Illinois man in a car cut off a 42-year-old Portage, Mich. in a pickup truck on eastbound I-94 near mile marker 83 in Comstock Township around 8:55 a.m. Monday. The pickup driver started tailgating the driver who cut him off.
According to police, both drivers began driving recklessly, and they eventually crashed into each other. The car lost control and hit the barrier wall, while the truck lost control and rolled multiple times before stopping in the ditch. The man in the car suffered minor injuries, while the driver in the truck was not hurt.
After the crash, witnesses saw the pickup driver assault the driver of the car in the middle of the freeway.
Read Next: Woman killed after crashing into I-96 cable barrier, being hit by semi
No arrests were made at the scene, but warrant requests will be submitted on both drivers for reckless driving and assault and battery charges for the pickup driver.