Sadness, outrage over Tyre Nichols beating videos by Memphis police felt from Detroiters, law enforcement
DETROIT (FOX 2) - Hearts were heavy as protesters gathered in front of the Spirit of Detroit downtown Friday night in a vigil for Memphis father Tyre Nichols.
"I feel like my stomach drops every single time. I feel traumatized from my own experiences with police brutality," said activist Sammy Lewis.
It is one of the many reasons why Lewis has decided not to watch the more than an hour's worth of video in the violent beating of Nichols, a Black FedEx employee, struck numerous times by a group of Memphis police officers for three minutes as he cried out for his mother.
It's why about two dozen protesters gathered in front of the Spirit of Detroit statue downtown, to call for reform.  
"Without us calling out the system of police brutality, the capitalist system that enables it, then we can't get to the solution," said one protester. "A better system - one that takes care of people, that puts resources into housing, food, water, education."
RELATED: Tyre Nichols bodycam video shows police beating Memphis father for several minutes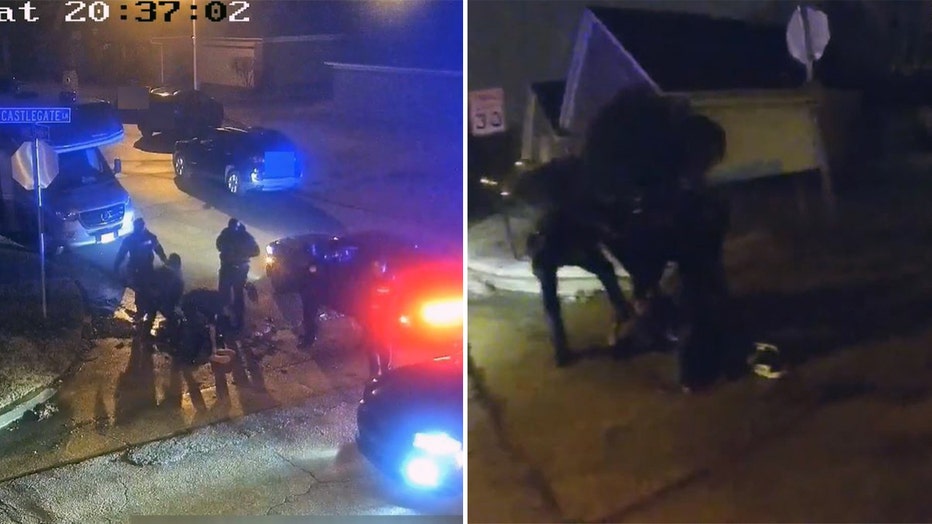 The body camera footage came out one day after the officers, all of whom are Black, were charged with Nichols' murder. Nichols' died a few days after the incident.
"I think that given the history of events that is America, I do not need to watch the video to know that police are an incredible violent institution who should not kill people," Lewis said.
Lawyers representing the Nichols family compared the assault to the 1991 police beating of Rodney King. Meantime the protesters downtown, hoped to send a clear, non-violent message that change must happen now.
More: Memphis police released videos of the traffic stop and beating on this Vimeo page. Viewer discretion is advised due to the graphic nature of the traffic stop.
"I think that every time that this happens there is a lot of momentum," Lewis said. "And I think that right now there is a lot of momentum with Tyre Nichols as well as Manuel Esteban Paez Terán, the forest defender in Atlanta, So I think that there's a really big opportunity to build something substantial here."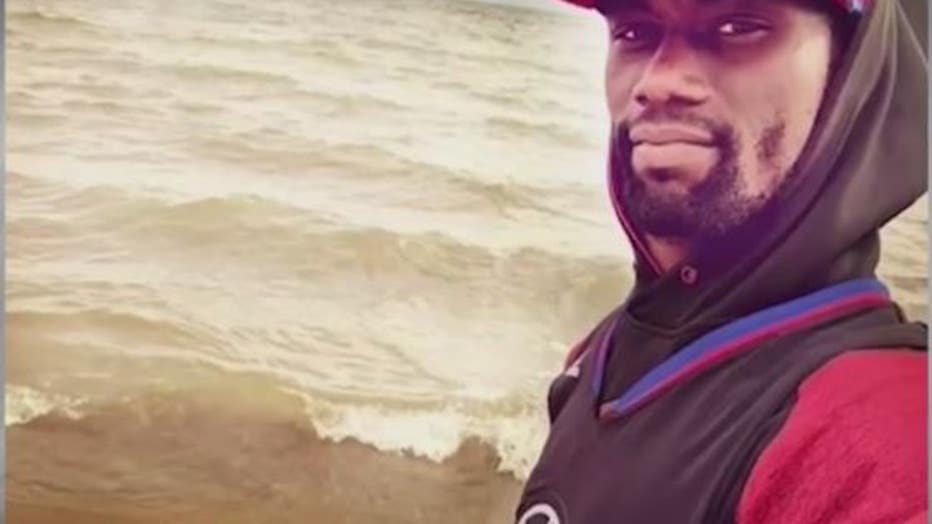 From the law enforcement community, reaction has condemnation over the actions of the Memphis police officers, who have since been fired and charged in Nichols' death.
Detroit Police Chief James White released a statement saying:
"I am disgusted and appalled by the tragic death of Tyre Nichols at the hands of Memphis police officers. The use of excessive force and a disregard for life has no place in law enforcement, and those who commit crimes — including police officers — must be held accountable.
"I extend my sincere condolences to the Nichols' family, and my thoughts will be with you and the Memphis community as you mourn this incredible loss.
"The Detroit Police Department is aware of the pending video release of Tyre Nichols. We anticipate that what will be depicted in this video will invoke a variety of emotions. We remain firmly committed to the protection and service to our community, residents and visitors alike. We stand with our community and operate with the highest level of transparency."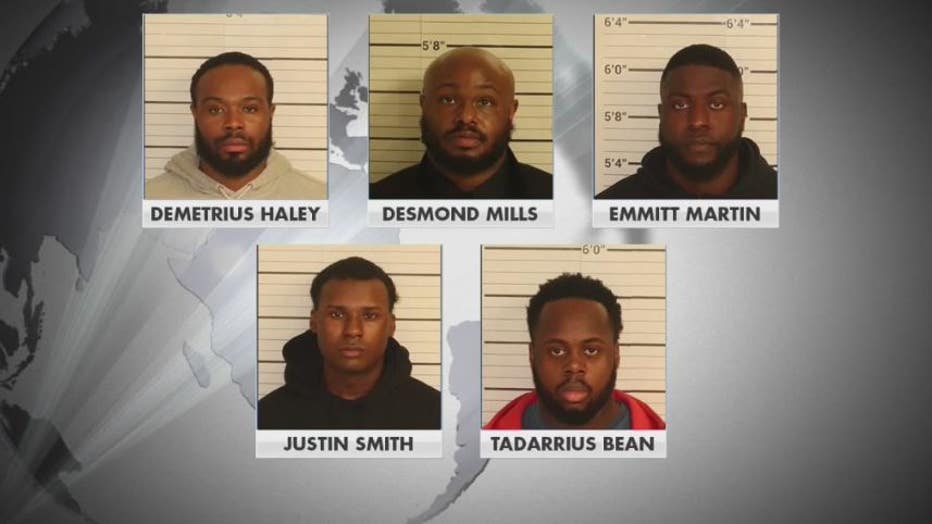 Michigan State Police Director Col. Joe Gasper said he was appalled by the video.
"The use of excessive force in policing is unacceptable - always," he said. "I, like so many others, am appalled and sickened by the death of Tyre Nichols at the hands of police in Memphis, TN. We must all stand united in wanting more from those who wear the badge."
Oakland County Sheriff Michael Bouchard said the death of Nichols was tragic and preventable. He said in part:
"What those Memphis police officers did was abhorrent. They should be held accountable for their actions. The excessive use of force and lack of intervention by the officers is extremely disturbing and upsetting. This is not part of our culture and certainly should not be a part of any police culture in any community."