Second Detroit gang member pleads guilty to murders of rival gang member and innocent 13-year-old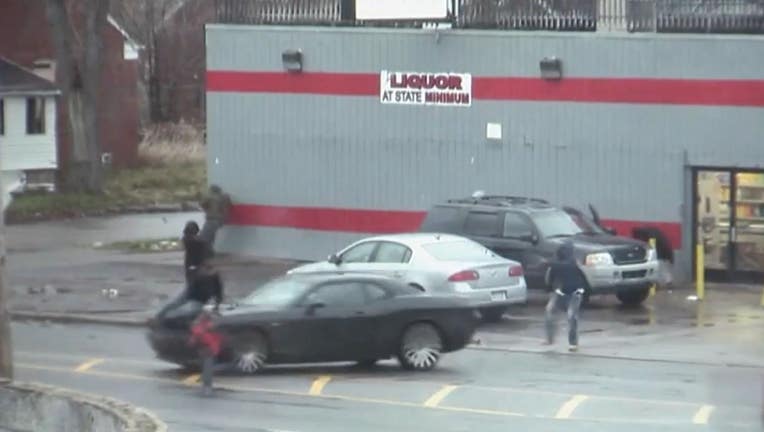 article
DETROIT (FOX 2) - In December 2015, an innocent 13-year-old was shot and killed on Detroit's east side when two members of Detroit's 6 Mile Chedda Grove gang fired into a car at a rival gang member. A second suspect has been sentenced after admitting to to the shooting.
Carlo Lee, 29, has pleaded guilty to the shooting in December 2015 after he told authorities he and another gang member, Edwin Mills, saw the rival in a car parked outside a market on Detroit's east side. 
Lee and Mills both shot into the car, killing both 21-year-old Steven Henderson and the bystander, 13-year-old Aaliayah Thomas, who were inside the vehicle. Two children sitting on the hood of the car were seriously hurt, authorities said.
Mills pleaded guilty in October 2022. 
When Mills was first arrested, authorities said they found two AK-47 rifles, a pistol, several hundred rounds of ammunition, multiple loaded magazines of ammunition, including loaded AK-47 magazines taped together (allegedly for faster re-loading), and a bayonet.
According to the U.S. Attorney, the 6 Mile Chedda Grove gang committed violent crimes on the streets of Detroit including murders, assaults, robberies, and drug trafficking.
Aside from lee and Mills, ten other gang members have previously pleaded guilty for their roles in the gang.
Read: Two killed outside Detroit party store
Lee will spend 25 years in prison for the murders.
"Today's sentence is a stark reminder of how gun violence devastates our community and is robbing innocent children of their future.  It also serves as a warning to those who use guns to commit violence: I will use every resource of the federal government to seek justice for all of the people in this district," U.S. Attorney Ison said.