Sterling Heights police name newest K9 after fallen Navy SEAL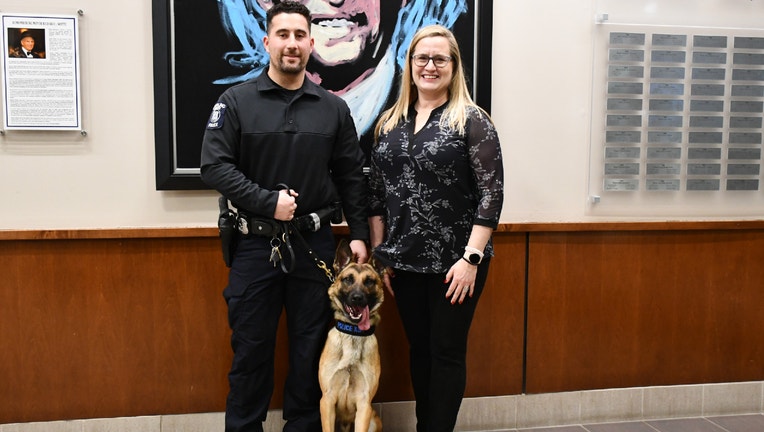 article
STERLING HEIGHTS, Mich (FOX 2) - The newest K9 officer at the Sterling Heights Police Department is named after a Navy SEAL killed overseas.
K9 Dusty gets his name in remembrance of John "Dusty" Marcum, a Senior Chief Petty Officer who died in combat in support of Operation Enduring Freedom in 2008.
Dusty's handler Officer James Sribniak and Marcum's sister, Kaylee Marcum, welcomed the dog during a city council meeting Tuesday.
"We're so pleased to have K9 Dusty joining the department, and honored to be able to name him in honor of Mr. Marcum," said Sterling Heights Police Chief Dale Dwojakowski, "I'd like to thank and all our K9 handlers for their service to our community, and want to give a special thanks to Officer Steele and K9 Ivy for their years of service and wish them well on their retirement."
Dusty is replacing Ivy.
The SHPD K9 unit now includes Officer Sribniak with K9 Dusty, Officer Walleman with K9 Ernie, Officer Bratheen with K9 Groot, and Officer Krueger with K9 Rich.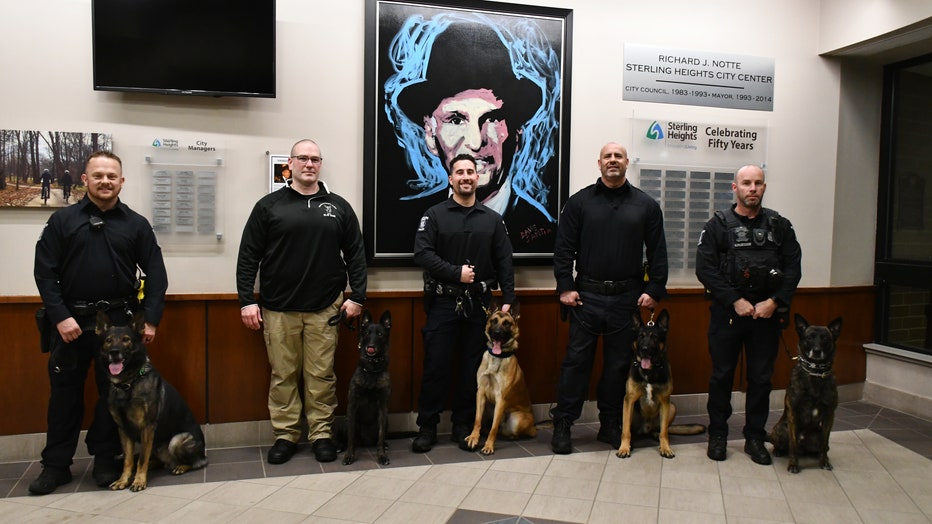 Officer Walleman and K9 Ernie, Officer Steel and K9 Ivy, Officer Sribniak and K9 Dusty, Officer Bratheen with K9 Groot and Officer Krueger with K9 Rich. (Photo: SHPD)
"Dogs are tools that can do things our officers can't do," said Chief Dwojakowski. "Dogs can be trained to detect a multitude of drugs, they can track a suspect, lost child or elderly person with dementia hours after a person has left an area, and they can run up to 30 mph. Keeping our 135,000 residents safe means having the right tools to do the job, and these dogs are a part of that toolbox."