Suspects that pursued, shot at stolen vehicle on I-96 charged with assault with intent to murder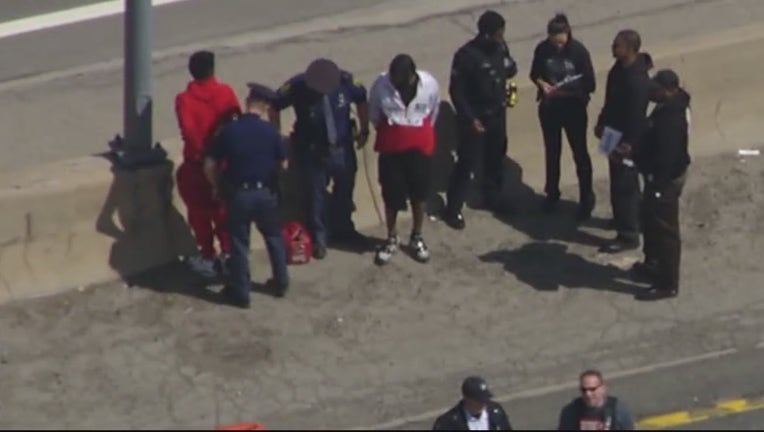 article
DETROIT (FOX 2) - Two Detroit men have been charged with an array of felonies including assault with intent to murder after pursuing a stolen vehicle and firing shots at the driver last week.
Donyell Smith, 29, and Andre Richard-Jordan, 32, both of Detroit, were arraigned by the Wayne County Prosecutor's Office on eight separate counts for their involvement in a freeway shooting on I-96 after they targeted a black Chevry Trailblazer.
The victim was struck twice before they were taken to a hospital. They were last listed in stable condition.
A day after detaining two suspects, police said the victim had been driving a "freshly stolen" vehicle that belonged to both of the suspects. According to Michigan State Police, the suspects followed the vehicle from the neighborhood onto the freeway. 
Police eventually came upon the scene on I-96 at Greenfield.
Footage from SKYFOX showed two people being taken into custody. The arrests came with a canvassing for shell casings and evidence that shutdown the freeway Monday afternoon.
Both Smith and Richard-Jordan received $500,000 bond. 
MORE: Four dead after speeding Yukon crashes on I-96 
In addition to the intent to murder to charge, they were arraigned on weapons charges, assault with intent to do great bodily harm less than murder, assault with a dangerous weapon, and habitual offender third offense.