Teen shot outside Oak Park High School by suspects trying to steal his gold chain
OAK PARK, Mich. (FOX 2) - A teen was shot outside of Oak Park High School on Friday night by suspects trying to steal his gold chain, authorities said.
The victim, who attends nearby Nova Academy, was shot several times after a varsity basketball game at the high school at Oak Park Boulevard and Coolidge Highway. He was last listed as stable.
Four suspects were arrested at the scene – three teens who attend Southfield A&T High School and one who attends Redford Thurston High School.
School was canceled Monday at Oak Park High School, and counselors will be available Tuesday if students need them.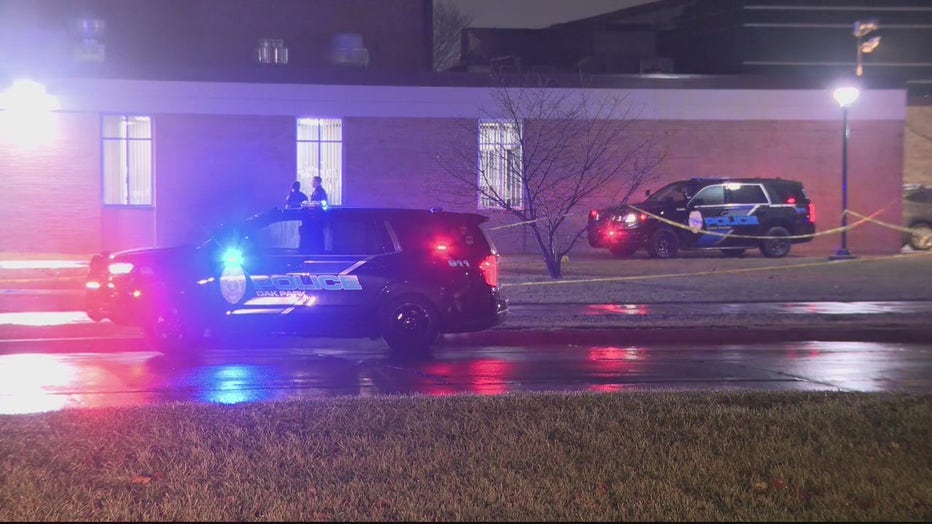 The district said it is working with police and the city to prevent similar incidents in the future. 
Oak Park City Manager Erik Tungate released a statement after the shooting:
"In Oak Park we continuously work to create safe environments for our children and our residents and their families. I am proud of our Oak Park public safety team for their diligent work on this.
The City of Oak Park and its employees remain committed to creating a safe community for all."