When Michigan will get more rain • Suspect in trans woman's murder • Ann Arbor tests universal income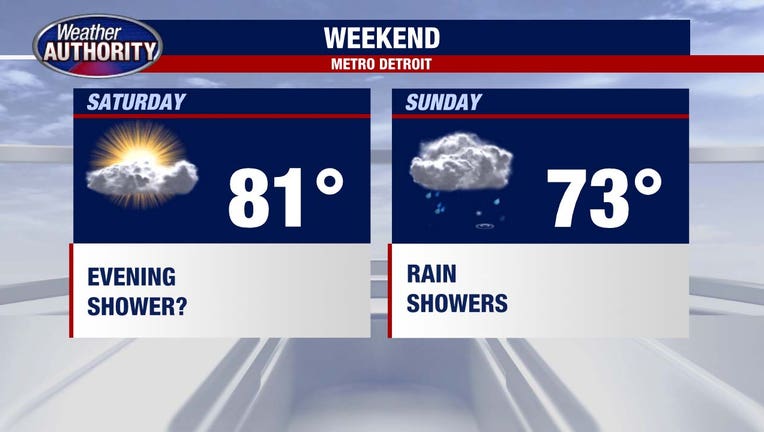 article
WEDNESDAY NEWS HIT - We'll catch a bit of a break from the hazy smoke today as mostly sunny skies and cooler weather win out. 
Our last rain was Friday, May 19th, which means today is our 19th consecutive rain-free day. 
You'll notice red flag warnings for enhanced fire danger covering northern lower and the Upper Peninsula, and while we don't have any official warnings in place, fire danger is creeping up locally.
So where's the rain? The next three days find none.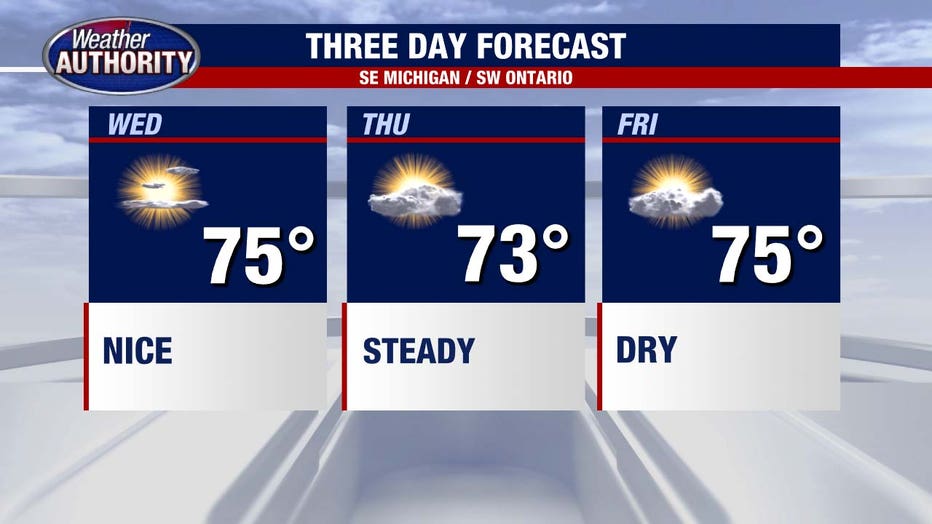 High pressure releases its grip on us for the weekend, bringing the chance for rain back to the forecast. A spotty shower is possible Saturday evening, but not likely. A better opportunity for rain arrives Sunday and may linger into Monday. 
Video shows suspect in trans woman's murder
Police have released surveillance video of a suspect in the murder of a transgender woman at a Highland Park hotel. A man can be seen running from the Woodward Hotel located near Six Mile and Woodward, where Ashia Davis was found dead.
"When we talk about the LGBTQ community marginalization, trans women of color, specifically, experience the most violence," said Julisa Abad. Abad is the director of outreach, transgender advocacy and a victim advocate for the Wayne County Prosecutor's Office.
Friends of the 34-year-old Davis are speaking out, in hopes that someone who knows something will help. Michigan State Police released this video from the night of the homicide which shows a possible suspect walking and running in the parking lot of the Woodward Inn.
The suspect in the video is wearing what appears to be a blue-hooded sweatshirt or jacket, black Adidas jogging pants and black Nike shoe. "Clearly he was on foot, so it has to be someone who wasn't too far or had someone waiting for them," she said.
Read more about the woman's murder here.
Ann Arbor tests universal-style basic income
Ann Arbor is giving away money to some of its residents as part of a social well-being experiment. The $530-a-month move was approved by the Ann Arbor City Council for 100 applicants below the poverty line for two years, and watch how much of a difference it can make in their lives.
What is happening in Ann Arbor is part of a nationwide movement and guaranteed income, but here they are doing it with a twist, qualifying will include entrepreneurship. "So if you are a gig worker, you have a home-based business, child care provider, braiding hair, baking cakes, folks who have to supplement their income," said Linh Song, Ann Arbor councilwoman.
Once a resident gets that money, there will be no restrictions on how it's used. Other critics ask why not use the money for other projects in Ann Arbor.
The answer to that lies in where the money is coming from.  This guaranteed income program uses federal Covid relief money. If the city doesn't dedicate where to spend it by 2024, they lose it.
Customers deal with grape shortages, higher prices
Have you gone to buy grapes recently, only to find the shelves barren? Or maybe there were grapes in stock, but the price was more than you're used to paying. In some grocery stores, grapes are limited or the prices are way up.
"The situation right now with grapes is that there's not a lot of them available, and the price is higher than it normally would be," said Dean Calkins a produce worker at Holiday Market. At Holiday Market in Royal Oak, grapes are currently priced at $5.99 per pound. Normally they're just $3.99 a pound.
"There was flooding in California and then also it happens to be between growing regions. Normally we go from Peru in the winter and spring into California in the later spring and summer, and that's what's happening right now. Flooding didn't help matters," Calkins said. "Unfortunately it's costing us more to bring them in as well. Just a bad situation all around."
Calkins believes the price will stabilize in about three-to-four weeks. 
Whitmer to sign distracted driving bill Wednesday
On Wednesday, Michigan Gov. Gretchen Whitmer will sign a new round of distracted driving legislation that places an outright ban on using any kind of technology device while behind the wheel.
HB 4250, 4251, and 4252 update the vehicle's driving code to help the state keep up with modern day technology. While texting is already outlawed while driving, the amendment, which Whitmer will sign alongside victims of distracted driving, gives more teeth to the law.
The new bill outlaws sending or receiving a call, sending or receiving a text, reading a text, viewing, recording or transmitting a video, and accessing or posting on a social media site. You also won't be able to reach for a device if it means the driver will no conger be "in a seated driving position."
The law won't allow police to search one's vehicle. But you can be pulled over and you can be ticketed. More violations would add to the penalties that one would pay. 
Live on FOX 2
Daily Forecast
The haze should clear up and temperatures will find themselves at that perfect mid-70s range Wednesday. Overnight however, things will dip into the 40s - some of the coolest weather in the forecast for the next week.
What else we're watching
Detroit wants to update its marijuana business ordinance by reducing the space required between each storefront. Councilman Joe Tate introduced the change at a city council meeting this week.
A new bill would penalize someone for sending an unsolicited naked picture by fining them $500. Sending unsolicited photos showing nudity or an obscene image is sometimes known as cyberflashing.
The Detroit Auto Show splashed back into the news Wednesday with an announcement of its return in mid-September. See our preview here.
35 cats were rescued from a home in Monroe. Now the hard part begins as the Friends of Companion Animals rescue project looks for homes for dozens of new kittens.
The wildfires up north and in Canada aren't getting any better. The air has also remained hazy prompting quality alerts for those who may have trouble breathing with heavy pollution in the air. 
Apple to stop autocorrecting swear word to 'ducking' on iPhone
No more ducking around. Your iPhone is getting an update to its autocorrect feature.
Many iPhone users know that when you type a certain expletive, it's often replaced with "ducking." Thanks to new machine learning technology, the autocorrect feature is getting "a comprehensive update" in the new iOS 17 that is more personalized to each user, Apple said.
"In those moments where you just want to type a ducking word, well, the keyboard will learn it, too," Craig Federighi, Apple's senior vice president of software engineering, said during the company's Worldwide Developers Conference on Monday in Cupertino, California.