Young teacher's tragic death • Tainted cocaine suspected in 3 overdoses • Wayne County foreclosure help
THURSDAY NEWS HIT - A 25-year-old woman is in police custody after allegedly killing Connor McMahon who was changing a flat tire on I-94.
Police say the driver ran from the scene and even bit an officer after they caught up with her and attempted to arrest her. FOX 2 has learned she bit a trooper before being taken into custody.
The victim, identified as McMahon leaves a legacy of student then teacher at Fraser High School.
"He had a teacher that he absolutely loved," said his father, Corey McMahon. "He decided there, and then he wanted to be the teacher that was different, that reached the kids in a different way."
He put himself through college at the University of Michigan, then back to Fraser High School, this time as a teacher. He had just wrapped up his first year, according to the district, teaching social studies.
"He couldn't have been more proud, he loved what he did, working with kids," his dad said.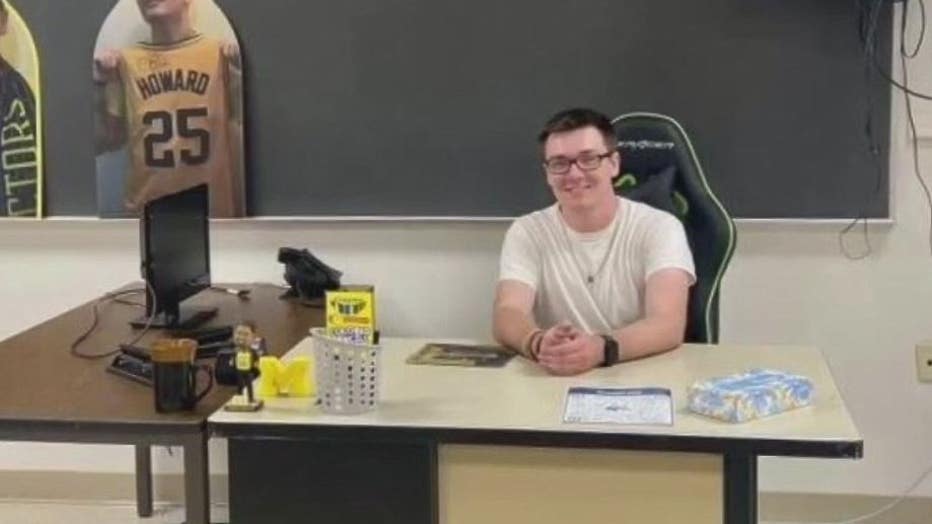 On Tuesday night he was on his way back from a day of team-building for a Roseville summer school program when he got a flat tire. He pulled over on I-94 near Vernier Road in Harper Woods before being struck by another vehicle. 
Police say the driver ran away and was caught. Connor did not survive.
"We're devastated right now," Corey said. "There is no justice. This woman left him in the middle of 94 and fled on foot."
Through the grief of loss, the focus is on how Connor made the most of the time he had.
"Connor loved life. He was a little loud sometimes but he was passionate," said his mother, Kathleen McMahon. "If he was your friend, he was your friend forever."
Alexus Sernick met Connor when they were kids.
"He was so sweet. He always kept me laughing, that was my best friend in church," said Sernick. "I would look forward to seeing him every Sunday." It was a friendship that never faded.
"He wrote, 'Will you go to prom with me?' on a pizza box in the shape of a heart. Of course I said yes," Sernick said.
Sernick also said he was an incredible big brother. Carter, his youngest brother, who despite an injured knee, went to a movie premiere with Connor just days ago where the 22-year-old was true to form.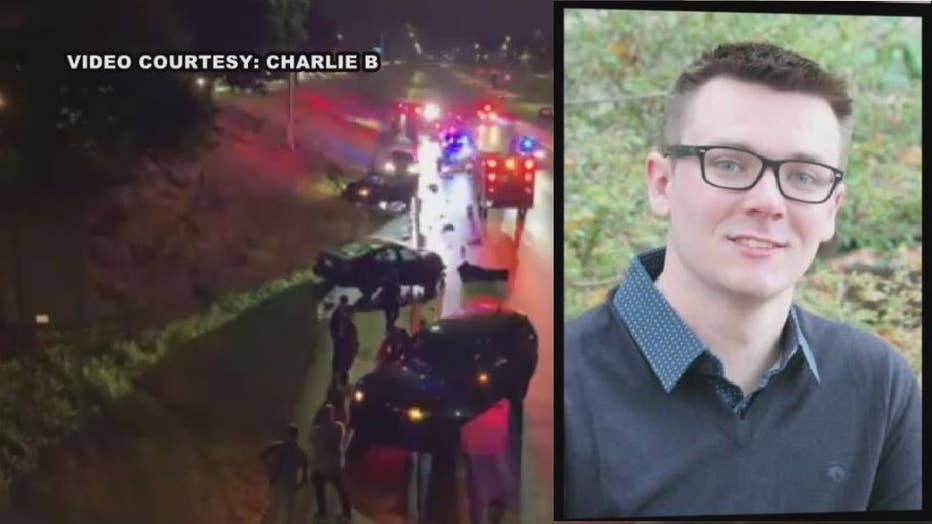 "I heard him in the bedroom calling the theatre to make sure they had ADA seating available for his brother," their father said. "Nobody put him up to it. He did it on his own. He was just genuine."
It's that genuine spirit which will be Connor's lasting legacy. The family says someday down the road eventually they would like to see a teaching scholarship in his name.  
Bad batch of cocaine suspected in fatal Grosse Pointe overdoses
Three people died of suspected drug overdoses – two of them sisters all in the same Grosse Pointe Woods neighborhood last weekend.
A couple of months earlier, two more of their friends in the same group, also died of suspected overdoses in neighboring jurisdictions. That makes five suspected deadly overdoses – all connected to the same group of 20-something-year-olds.
Sources say, on Saturday a 911 call came in about a possible overdose at a home in a Grosse Pointe Woods neighborhood, then the same caller reported two more possible overdoses a couple blocks over at a home on Canterbury Road at a home.
The Grosse Pointe Woods Director of Public Safety, John Kosanke told FOX 2 by phone that investigators are waiting on autopsies and toxicology reports to be able to determine exactly what happened over the weekend. All three of the recent victims are employees here at Saucy's Pizza on Mack Avenue.
Wayne County foreclosure help
Anyone who owns a home in Wayne County and facing foreclosure has a new option for avoiding eviction. Homeowners with property back taxes in 2021 and before can enter into a new payment plan under three different options that adjust interest rates, the payment schedule, or reduce the amount owed.
The three plans available through Wayne County include:
Interest Reduction Stipulated Payment Agreement (IRSPA)
Stipulated Payment Agreement (SPA)
Pay as you Stay Payment Agreement (PAYSPA)
The payment plans utilize resources through multiple Wayne County financing options that offer flexibility to homeowners who are struggling to stay their home. There are also federal dollars available to those who were affected by COVID-19. 
Find more information about each option here.
Is Hamtramck's Pride flag ban legal?
Pushback from the community has already begun following Hamtramck's decision to ban LGBTQ+ Pride flags from city properties. However, there's also confusion over whether the decision is even legal.
The city's resolution blocks any religious, ethnic, racial, political, or sexual orientation group flags. "They're saying there's no flags at all so it's going to be a lot tougher to challenge this type of law," said Jon Marko.
Marko, a Civil Rights attorney, says a challenge is not impossible - particularly given the state's Elliott-Larsen Civil Rights Act was recently amended with additional LGBTQ protections.
"One way would be if it's enforced in a discriminatory manner so for example if they have this law on the books, they don't let any gay flags on public property but they start allowing other types of flags and selectively enforce the statute, that would be illegal," Marko said.
Read more about the pushback here.
The hidden risk when you indulge in summer BBQs
Summer is the perfect time for outdoor BBQs, but indulging in your favorite grilled meats could come with a hidden risk: cholesterol. Cholesterol is a natural substance produced by our bodies, but what we eat can also add to it.
"Basically anything that comes out of an animal, there's a risk of having saturated fats in it, so butter, cheese, eggs, red meat, really any meat has cholesterol and it builds up in our arteries, and it gets into the linings of the arteries and it causes plaque," Dr. Stephen Williams of Corewell Health said.
This plaque can build up in any artery in your body, blocking blood flow and causing major health issues, such as strokes and heart attacks. If you're concerned about your cholesterol levels, there are inexpensive medications that can make a huge life-saving difference. But how do you know if you're at risk? The ASCVD risk calculator is a tool that can help you find out.
Stay informed and take care of your health, especially during the summer BBQ season. Use the calculator here.
Live on FOX 2
Daily Forecast
The dry start to Thursday will turn to rain in the afternoon with chances of an isolated storm as well. 
What else we're watching
The woman who fled to Thailand days after a fatal-hit-and-run on New Year's Eve involving a 22-year-old MSU student has opted to not go to trial and will instead plead guilty. She's scheduled to be sentenced in July. 
It's World Elder Abuse Awareness Day today and the Michigan health department is announcing it's taking proposals for ideas to help prevent more abuse against vulnerable citizens. They're also broadcasting programs like the Prevent Elder and Vulnerable Adult Abuse, Exploitation, Neglect Today (PREVNT) initiative.
Plane flights are getting bumpier and one Michigan congresswoman wants to know why. Following a report that showed rates of air turbulence are on the rise, Haley Stevens of Birmingham has won committee approval to require the government to track rates of turbulence while in the sky.
Michigan is barreling toward the largest overhaul of its election systems in years with bills that would open up early voting and ease access to cast ballots in the state. Michigan Democrats new package piggybacks on the approval of a ballot proposal last year.
Mayflies are returning to the shores of the Great Lakes with reports the buggers are coming out of Lake Erie. Read about their life cycles and why they swarm our shores here. 
Germany to provide $1.4 billion to Holocaust survivors globally in 2024
The organization that handles claims on behalf of Jews who suffered under the Nazis said Thursday that Germany has agreed to extend another $1.4 billion (1.29 billion euros) overall for Holocaust survivors around the globe for the coming year.
The compensation was negotiated with Germany's finance ministry and includes $888.9 million to provide home care and supportive services for frail and vulnerable Holocaust survivors.
Additionally, increases of $175 million to symbolic payments of the Hardship Fund Supplemental program have been achieved, impacting more than 128,000 Holocaust survivors globally, according to the New York-based Conference on Jewish Material Claims Against Germany, also referred to as the Claims Conference.