How much snow this Sunday? Depends on where you live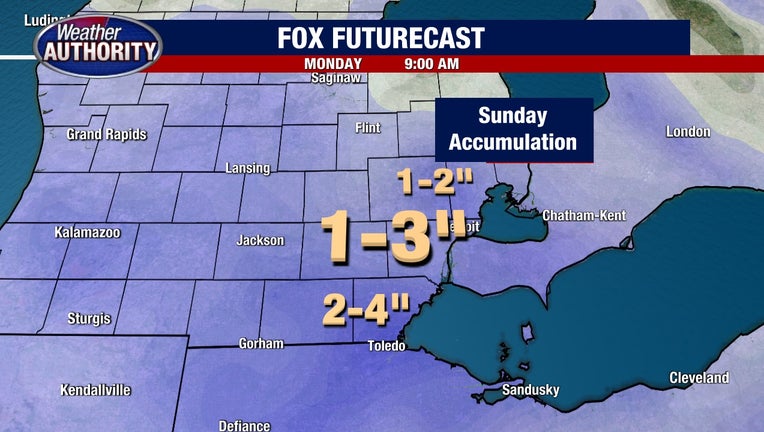 article
DETROIT (FOX 2) - Another Sunday, another round of snow. While we're stuck in the coldest temperatures in nearly a year, the snow is stacking up with another system parking over southeast Michigan on Sunday. So how much are we talking about? It depends on where you live.
Does it seem like we've been talking a lot about snow lately? I would argue though that the weird thing is that we aren't talking about snow more.
I mean it is January after all, the month where we average the most snow in and around the Detroit area. 
Well, either way, we're talking about it again and this time the day of arrival is Sunday.
Download FOX 2's free weather authority app for the latest weather and live radar
Weather models have been zeroing in on Sunday snow for some time now, as a system quickly shoots across the United States from the West Coast. 
That's right, the west coast. 
On Friday, it's moving across Nevada and by Saturday it will travel across the Rocky Mountains. Saturday afternoon it quickly explodes into a major system and begins traveling our way.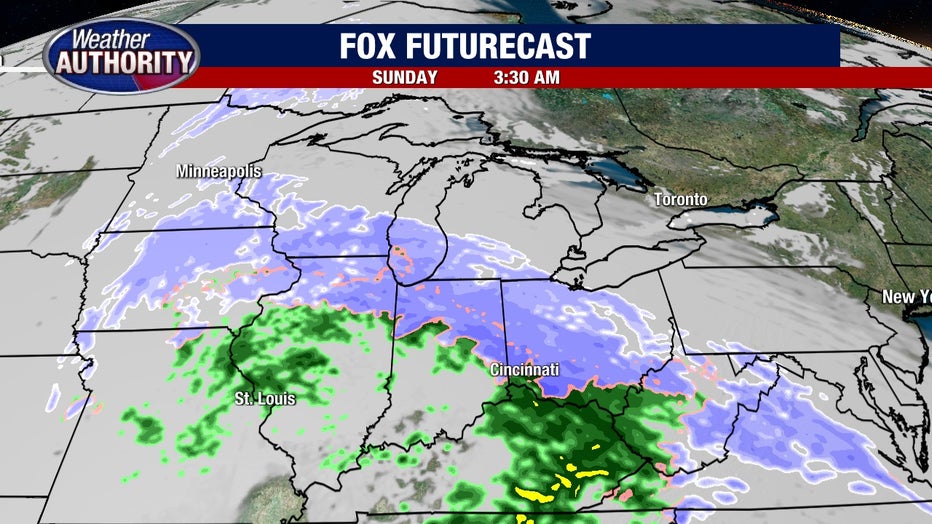 Snow won't start to fall, though, until after midnight leading into Sunday morning, which is when it will be the heaviest (and possibly "wettest"). 
Get the FOX 2 News App for live traffic alerts, breaking news, and more
Accumulation will mainly happen in this window and should begin to taper off around noon on Sunday. While light snow showers will continue through the afternoon most of the accumulation will end around lunchtime.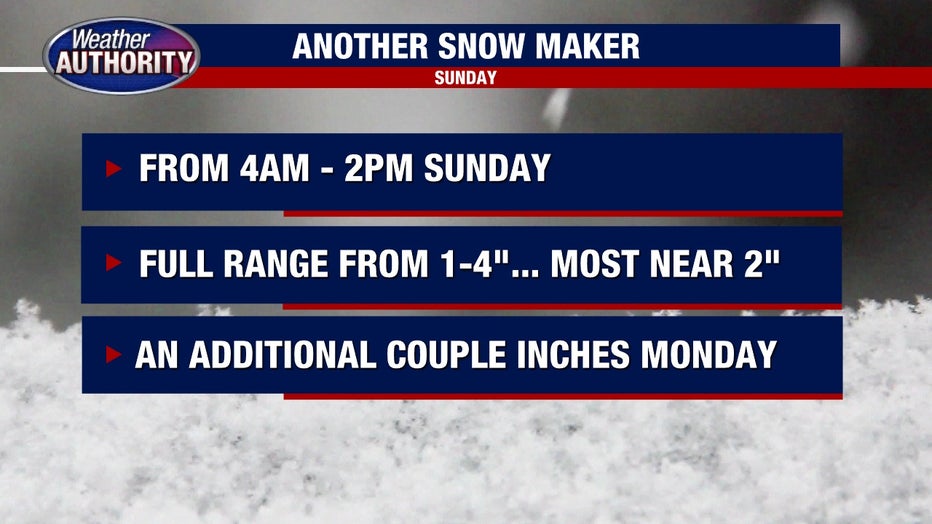 Overall we're watching for totals that fall in the 1-4" range with the heaviest being closest to the Michigan-Ohio/Indiana state lines.  As you travel north, numbers drop off and Flint could see less than 1". 
Any change to the trajectory of the system will impact us and it's the key detail we'll be watching heading into the weekend.
The system stalls a bit traveling east which may have impacts for East Siders on Monday as snow wraps around it. 
Therefore, some Monday snow is also expected for spots close to Lake St. Clair and Lake Erie. The farther west you travel Monday the less snow you can expect.