5G cell tower atop Wyandotte elementary to be main topic at Tuesday school board meeting
WYANDOTTE, Mich. (FOX 2) - Parents will again share their disdain about a cell phone tower placed on top of a Wyandotte elementary school Tuesday.
An agreement between the district and T-Mobile led to the cell phone provider placing a 5G tower on the chimney of Washington Elementary. In exchange, the school gets a little over $1,000 a month.
Parents are expected to pack a school board meeting Tuesday night.
Some parents say that money isn't enough to risk potential long-term health effects. The American Cancer Society says there is no strong evidence that these radio waves are harmful, but people still want the tower moved before it is operational.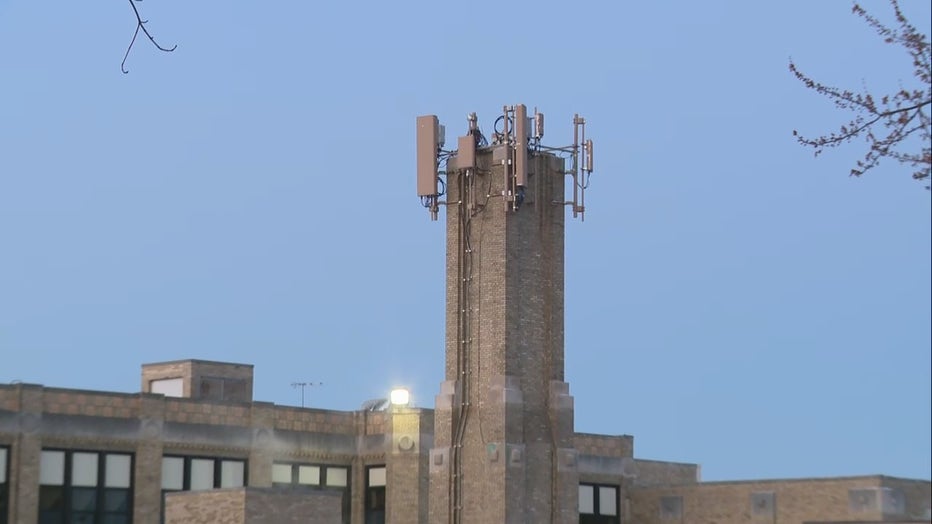 The last meeting concerning the cell tower became so heated that police were called, and it was cut short.
Read: 5G cell tower on school has parents livid as meeting turns hostile
Last week, John Liu, a professor at Wayne State University, weighed in on the issue.
"It's pure evil, read my lips, this is pure evil," he said. "Each sector is transmitting 40 watts continuously. They are facing a high risk of brain tumor," he said.
Tuesday's meeting will be held at 7 p.m. at the Wyandotte City Hall.