Brothers wanted for fatal crash • Man accused of killing 3 charged with 4th murder • Mom, son killed in fire
FRIDAY NEWS HIT - Two brothers ran from the scene and are still wanted after causing a crash that killed a 13-year-old girl in Walled Lake.
The brothers, who sources say are known by Oakland County authorities, were in a 2023 Jeep Gladiator. Walled Lake police tried to stop them, but they fled and ran a red light at Maple near Decker on Wednesday night. They crashed into two vehicles, and one of those vehicles spun and hit another vehicle.
A 13-year-old girl in one of the vehicles the Jeep hit was removed from the car and taken to a hospital, where she died. Her 10-year-old sister was ejected from the car bur survived. That girl and her mother remain hospitalized.
"You've destroyed not just one life but a ton of lives," Oakland County Sheriff Michael Bouchard said.
As the chaotic scene was unfolding, the brothers got out of the Jeep and took off. At least one of the suspects is a juvenile, sources said.
Man accused of killing parents, ex now charged with another murder
Last year, Jonathan Welch was accused of killing his parents and his ex while he was out on bond.
Now, he's been charged in connection with a fourth murder that happened prior to the other three murders.
According to a release from the Wayne County Prosecutor's Office, Welch is accused of killing Natayla Morse with 'blunt force trauma' to her head, then stealing her car and setting it on fire. 
In the weeks after Morse's body was discovered, Welch was charged with going on a murderous crime spree and terrorizing his ex before killing her, his stepdad, and his mom.
Mother, son dead after house fire
Two victims were found inside a burning Detroit home Friday morning. 
When firefighters arrived at the home on Kirby near Moran around 5 a.m., they saw flames coming from a second-story window. They entered the house and found a victim on the first floor and another victim on the second floor.
Family members identified the victims as a 96-year-old woman and her son, who was in his 50s.
Fire crews suspect smoke inhalation killed the victims. 
They are still investigating whether the home had working smoke alarms.
James and Jennifer Crumbley to stand trial
There is enough evidence for James and Jennifer Crumbley, the parents of Oxford High School shooter Ethan Crumbley, to stand trial.
The Michigan Court of Appeals made this ruling Thursday. The parents are accused of buying Ethan a gun days before he killed four classmates at the Oakland County school. The court also ruled that the defendants were aware that Ethan had been experiencing episodes of hallucinations and/or extreme paranoia and that he was distressed.
James and Jennifer are each charged with four counts of involuntary manslaughter.
The big issue at hand is whether parents can be held responsible for their children's criminal acts, and the case is expected to be precedent-setting. 
Man accused of killing brother during argument
A Detroit family is grieving after a man allegedly shot and killed his 18-year-old brother during an argument.
LaTricia Williams said her son called her early last Friday and told her he had killed his younger brother. Police said there was a struggle over a gun before shots were fired.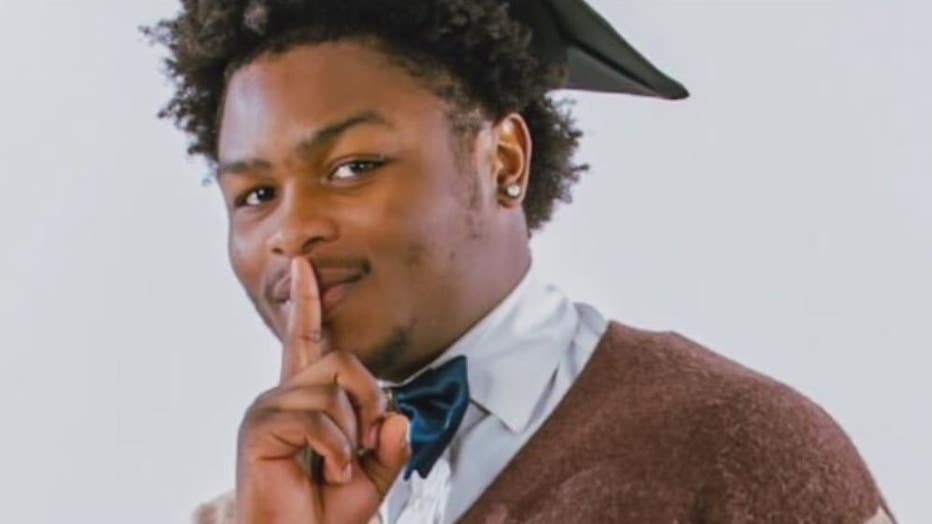 "I just want to encourage whatever you going through, make it right and forgive," said Jermaine Williams, their father. "Forgive."
That's all they want for their eldest son, even though he's accused of killing Jermaine Williams.
Latricia said Jermaine had a bright future. He had plans to write a book on dealing with mental health, he wanted to go to college and was a standout football player.
Live on FOX 2
Daily Forecast
Friday is cooler and drier, but rain is coming.
What else we're watching
Police ID mom of baby found stabbed to death in UGA dorm decades ago
A decades-long investigation into the stabbing death of a baby boy found inside a trash can at a University of Georgia residence hall has finally come to a close.
On Jan. 8, 1996, police say a custodian discovered the body of a newborn boy and placenta in the first-floor bathroom of Oglethorpe House dormitory. The child reportedly had been stabbed multiple times after birth before being hidden in a trash can.
For 27 years, police have worked to identify the mother of the boy, but had come up short. Now due to new DNA technology, investigators say they were successfully able to connect the child with a former UGA student.