Couple charged with killing Greektown guard • Gun-free zones proposed in Detroit • Bernstein takes absence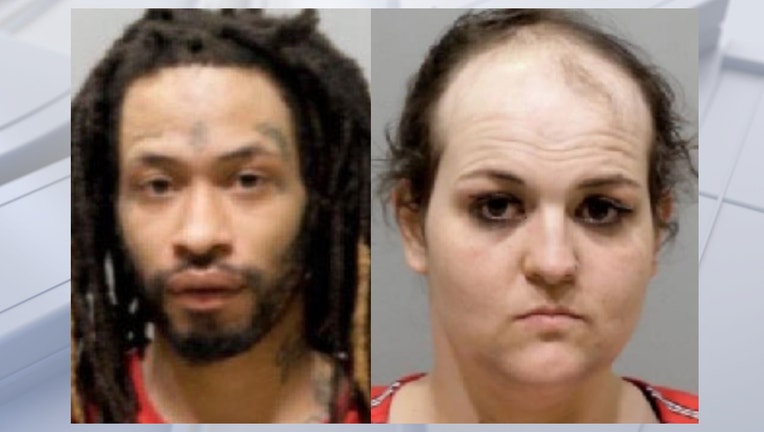 article
WEDNESDAY NEWS HIT - A Detroit couple is facing charges after a shooting that killed a security guard Saturday in Greektown.
Travis Deshawn Irving, 33, is accused of shooting 48-year-old Daryll Straughter before fleeing with the help of 34-year-old Kay Christian. She is accused of trying to hide the gun in her bra.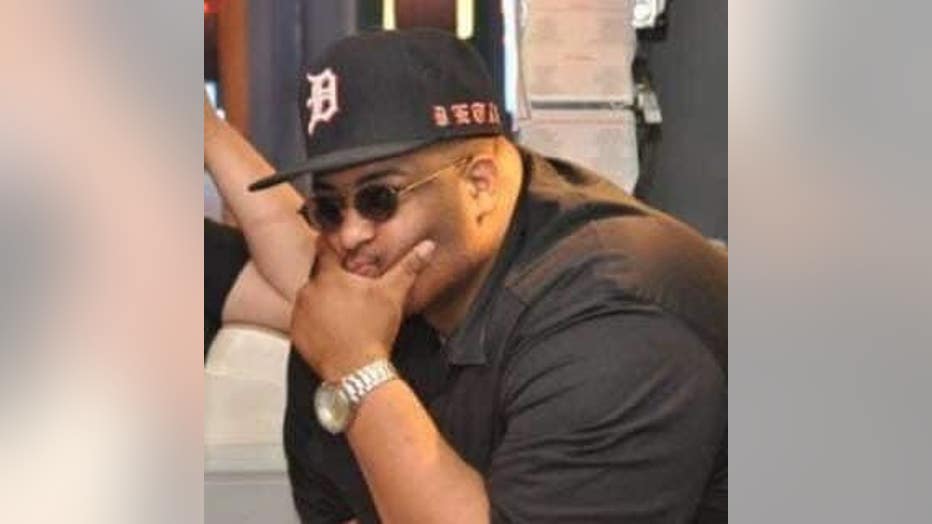 Security guard Daryll Straughter
Sources say Straughter was trying to stop an argument over someone allegedly cutting in line at a liquor store in the 570 block of Monroe Street when he was killed. Straughter was taken to a hospital, where he was pronounced dead.
Irving is charged with first-degree murder, felon in possession of a firearm, and two counts of felony firearm. Christian is charged with accessory after the fact.
Both Irving and Christian were arraigned Tuesday. Irving was declined bond, while Christian's bond was set at $55,000 cash.
Councilwoman proposes gun-free zones in Detroit
Councilwoman At-Large Mary Waters wants multiple areas of the city to prohibit firearms from being carried in them, including in Greektown, Hart Plaza, and the Detroit Riverfront. The representative's proposal comes following a deadly weekend in some of the city's most trafficked areas after shootings downtown left multiple people dead.
"There must be severe consequences for unacceptable behavior that injures or kills human beings in Detroit," she said. "I will be asking the Law Department to come before Council to advise us on the legalities involved in establishing these gun-free zones."
Detroit police did initiate a curfew for juveniles over the weekend. They also boosted officer presence downtown. A press conference is also scheduled later Wednesday to announce a new partnership between law enforcement.
Crime is the result of larger systemic issues, like poverty and inequality, says Waters, and a need for more family structure is necessary to reducing violence. "Broken family structures - now there's a root cause for sure."
Justice Bernstein takes leave of absence
A Michigan State Supreme Court Justice says he will be taking a break from the bench as he seeks mental health treatment. Justice Richard Bernstein will work remotely while he spends time out of Michigan.
He intends to return to the court for oral arguments that are scheduled April 26. "The trust and confidence that the people of the state of Michigan place in me to serve in this role means so much to me. At the same time, I appreciate the opportunity to temporarily step out of the courtroom to focus on my mental health," he said. 
"During this time, I will continue working remotely on all active cases. I encourage everyone who struggles to seek the help they need."
"The Court asks the people of Michigan to join them in supporting Justice Bernstein and respecting his privacy, as he prioritizes his well-being," said Chief Justice Elizabeth Clement. "We look forward to him rejoining the Court in person in the coming weeks."
WWE Champ Big E hosting Michigan Panthers at Ford Field
The USFL's season is underway and soon the Michigan Panthers will make their much-anticipated return to Detroit.
During its home games this season, former WWE champion "Big E" will welcome fans as the in-stadium host. Big E is one of the most charismatic characters of wrestling and he's entertained crowds of thousands for more than a decade including hosting he's hosted the WWE's biggest event in Wrestlemania - and even officiated weddings.
This summer, he's moonlighting as the host for the 1-0 Panthers, which defeated the Houston Gamblers 29-13 Sunday in the season-opener. "Ooooooh Detroit, don't you dare be sour! Clap for your Michigan Panthers, and feel the power," Big E said.
His name is Ettore Ewan, but pro wrestling fans know him as Big E. The former world wrestling entertainment champion will be rocking the home crowd as emcee for Michigan Panthers home games this season.
Don't mow your lawn this May
The city of Ferndale is joining a growing movement that spans all the way to its resident's yards. For the first time ever, the city won't be ticketing homeowners for their lawns as part of No Mow May. The month-long initiative is part of a campaign to promote healthy growth that can support pollinator habitats.
It also reduces emissions, cuts down on noise pollution, improves soil compaction, and gives people more time to enjoy the summer. 
It's a voluntary program and no one will be chided for mowing their lawns before the end of May. However, those that do participate won't have to worrk about citations from the city for having an unruly yard.
Under normal city code rules, grass longer than seven inches needs to be cut back. 
Live on FOX 2
Daily Forecast
Are we finally breaking out of the last grasps of winter? Wednesday will allow for a temperature rebound before we vault into the high 70s on Thursday. Expect some rain to the north today and much more this weekend. 
What else we're watching
The Michigan Regional Council of Carpenters and Millwrights is hosting its annual career day Wednesday for middle school and high school students. Held at the Skilled Training Center in Detroit on American Drive, it'll be ongoing from 8 a.m. to 1 p.m.
United Way of Southeast Michigan is hosting a behavioral health townhall with the Arab Community Center for Economic and Social Services to address stigmas around mental health and substance abuse. It'll be over Zoom at 10 a.m. Learn more here.
For those who need to enroll in Medicaid to maintain health care coverage, Oakland County will be hosting a press conference to announce plans to assist some 90,000 residents.
The Detroit Board of Police Commissioners also has a meeting today. It comes after an investigation into the body's operations was announced last week.
The construction season continues with a 35-day closure of Novi Road between 9 Mile and 10 Mile Roads. 
Netflix ending its DVD-by-mail rental service
Netflix is poised to shut down the DVD-by-mail rental service that set the stage for its trailblazing video streaming service, ending an era that began a quarter-century ago when delivering discs through the mail was considered a revolutionary concept.
The DVD service, which still delivers films and TV shows in the red-and-white envelopes that once served as Netflix's emblem, plans to mail its final discs on Sept. 29.
Netflix ended March with 232.5 million worldwide subscribers to its video streaming service, but it stopped disclosing how many people still pay for DVD-by-mail delivery years ago as that part of its business steadily shrank. The DVD service generated $145.7 million in revenue last year, which translated into somewhere between 1.1 million and 1.3 million subscribers, based on the average prices paid by customers.