19-year-old charged in 'senseless' murder of panhandler outside Detroit gas station
DETROIT (FOX 2) - On Friday, the Detroit Police Department gave more details regarding the arrest of a suspect in the execution of a panhandler outside of a gas station earlier this month.
Detroit Police Chief James White called the Friday afternoon press conference to discuss the shooting death of Denez Dupree, who was shot to death outside of a Clark gas station at Dexter and Collingwood on Oct. 3.
During the press conference, police announced the name of the suspect who was arrested this week in Detroit as Christopher Williams, Jr.
Calling the case 'very tragic', White said the man was a victim of senseless violence and the shooting was unprovoked and credited police and the community for coming together to arrest the suspect.
"Everything in this case worked together to the desired outcome to get this violent perpetrator, violent offender off of the streets," White said.
White said Dupree was known to have emotional issues and was known well in the area. 
"This senseless violence in our city has to stop. We all have to be tired of it at this point," White said.
The chief credited Malik Shabazz and councilwoman Mary Sheffield for mobilizing the community that eventually led to the arrest. 
White said the police investigation, community efforts, and confidence in each other led to the arrest of Williams but did not expand if there was a certain piece of evidence that led a tipster to come forward with information.
The peace walk organized by Shabazz was credited as leading to police to enough evidence to identify the suspect as Williams, who was arrested Thursday.
According to the judge in the case, evidence showed someone who knew Williams turned him in and Project Green Light video showed the Dupree had been shot in the right eye.
Friday morning, Williams was charged with first-degree murder and felony murder. He has not yet been arraigned.
RELATED: "This is vile": Community searches for suspect in execution of panhandler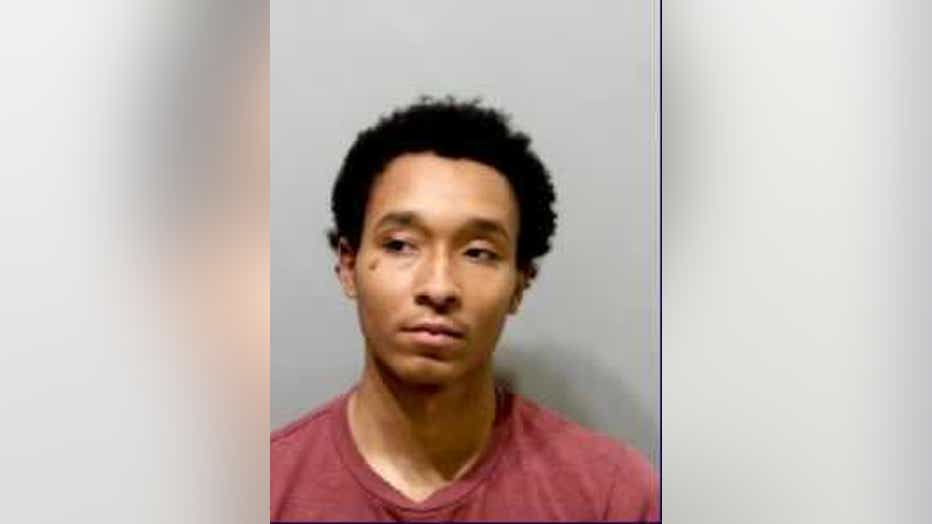 Christopher Calvin Williams, 19, has been charged with killing a panhandler at a Detroit gas station in what police have called a senseless murder.
According to police, the suspect talked to Dupree and even gave him money before killing him.
White said the shooting was completely unprovoked and there was no conflict or argument between Dupree and Williams. 
"This violence is totally out of control and is completely senseless," White said.
Dupree was known to frequent the gas station and would sometimes fill up customers' vehicles for change. According to White, people in the area, including the gas station employees, embraced Dupree and he did not cause any problems.
Detroit police described the shooting as "random execution."