Detroit's curious NFL Draft picks • Crumbley parents dismissed from civil suit • Wolchek's 'scam school'
FRIDAY NEWS HIT - "And with the 12th pick in the draft, the Detroit Lions select Jahmyr Gibbs."
The NFL commissioner posted it as a statement, but if you were a Lions fan, you may have ended it with a question mark. In a bit of last-minute draft shifting, the Lions traded a 6th round draft pick for the 12th pick in the first round and an early second-round pick from the Arizona Cardinals. 
Many would have guessed the Lions would hone in on beefing up their defense. There were several pass rushers that were available. 
Instead, the Lions picked a running back from Alabama and a linebacker from Iowa. Gibbs and Jack Campbell are the first new additions to the team coming out of college. 
"I was shocked," Gibbs acknowledged, adding he expected to be drafted in the 20s.
Lions fans were also shocked. Gibbs fits a similar role of D'Andre Swift, the team's current starting back. But according to General Manager Brad Holmes, nothing has changed.
"It's early," he said.
As for Iowa's Campbell?
"He is a Dan Campbell guy," Lions linebacker coach Kelvin Sheppard said. "He is a culture fit, immediately."
Many at the NFL Draft in Kansas City this week are there to see the new players entering the league. But a select few from Detroit are actually attending for a different purpose.
In just 363 days, next year's NFL Draft will land in Detroit. The event will kick off on April 25.
A countdown clock in Campus Martius exemplifies the excitement around hosting the event. To best prepare for putting on something major like this, Mayor Mike Duggan and a number of other city leaders are in Kansas City.
They're there to see what it takes pull off. 
The benefits could be big though - $200 million in revenue and 600,000 visitors. 
Read more about the Lions' wild first draft night here. 
Crumbley parents dismissed from Oxford civil suit
James and Jennifer Crumbley, the parents of Oxford High School shooter Ethan, have been dismissed from a civil suit in Oakland County after the attorney representing the families opted to remove them from the suit.
Attorney Ven Johnson announced on Thursday that the Crumbley parents will be removed from the civil lawsuit that had been filed against the Crumbleys and employees of Oxford High School.
According to the law firm, the decision was made so Ven Johnson can speed up the appeals process and to prevent families from having to testify multiple times.
In early March, Judge Ellen Brennan ruled that the employees can't be sued in civil court for the shooting. Johnson is appealing the ruling. Johnson's law firm filed the suit in January 2022, two months after the shooting that killed Tate Myre, Madisyn Baldwin, Hana St. Juliana, and Justin Shilling. Ethan has since pleaded guilty to the shooting but has not yet been sentenced. 
Lutheran North HS welcomes Rob Wolchek's 'Scam School' lesson
It's that time of year again, it's 'Scam School' when Rob Wolchek speaks to the business students at Lutheran North High School in Macomb.
"This is general business, my main class and I always do this in the spring," said teacher Steve Slagel. "This is my favorite unit, my favorite three of four weeks by far is this fraud unit and your stories."
Slagel has been using Wolchek's Hall of Shame stories as a teaching tool for the past 20 years and he's been coming to speak to the kids almost that long. They know his stories because the teacher starts off his lessons showing an example of real trickery happening in real life.
         
Sure watching videos is fun - but it's also educational. Even Wolchgek can't believe some of the things unethical business people pull off. Watch the video for more of the story.
You can also read the story here.
Macomb father arrested in witness intimidation case involving son
State police arrested a St. Clair Shores man after he left threatening messages on a trooper's private online account.
Michigan State Police became aware of a potential witness intimidation case Tuesday after detectives were notified about a member of the MSP Computer Crimes Unit. The individual is related to another suspect in a separate investigation.
Joseph Michael Keith, 55, was arraigned in Oakland County District court on a single count of malicious use of a telecommunications services.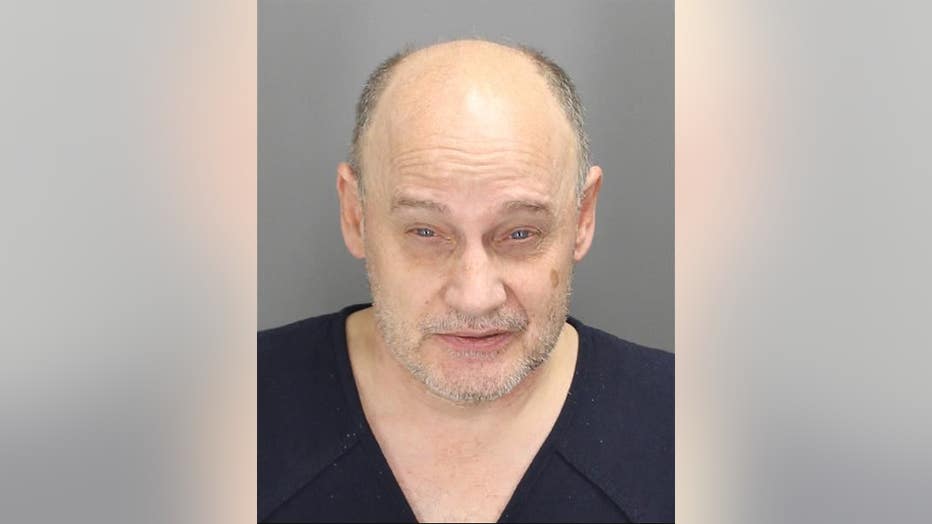 According to state police, Keith left messages on a private LinkedIn account. After police identified the individual, they interviewed him before taking him into custody. Charges were authorized on April 25 and Keith appeared in the 52-3 District Court in Rochester.
Metro Detroit elementary honored with National School Library of the Year award
West Maple Elementary in the Birmingham school district is one of the few school libraries in Michigan that has a full-time certified librarian.
The school's library was recently named the 2023 National School Library of the Year by the American Association of School Libraries. It's the first time a Michigan school has received the honor in 10 years.
"Nine percent of school libraries in Michigan have a full-time certified librarian, so this school is part of that 9%. If we think about the numbers, 53% of school libraries, K-12, do not have a staff in a library to help their students," Carrie Betts said.
Betts has been a librarian for 13 years, and is the person behind all the books at West Maple. To receive the library of the year honor, Betts and others had to come together and showcase the school's impact.
Read more about that impact here.
Live on FOX 2
Daily Forecast
Rain will be falling much of the late morning Friday with more consistent showers expected later in the afternoon. There's likely more rain on the way Saturday and almost guaranteed Sunday.
What else we're watching
Zeek Williams of New Era Detroit will be hosting a community event in Detroit called Hood2Hood. The event is at the John R King building on Strathmoor Street in Detroit at 11 a.m. "We will be pushing out to clean up the community, pass out resources, and engage with the community the New Era Way" a post says.
Governor Gretchen Whitmer will be in Troy for a business and government relations event Friday. Also in attendance will be the city's mayor, the county executive, and the president of the Michigan Economic Development Corporation.
The Warren Community Center will be honoring 26 centurions and their families at 10 a.m. in Warren. A tree has been planted to honor each of the residents who eclipsed 100 years old.
A new electric vehicle project is coming to Hazel Park. Nearly 200 jobs will be created from the investment, which totals $20 million. It'll be official at noon.
Road work is continuing to ramp up around Metro Detroit this week. Plan on lane closures on I-75, I-94, Woodward, and Telegraph. Each highway will also have ramp closures, including on I-696 and I-275.
Bed Bath & Beyond coupons accepted at Big Lots, The Container Store in wake of bankruptcy
If you have expired Bed Bath & Beyond coupons that you didn't get to use, you're not totally out of luck.
The beleaguered retailer's competitors Big Lots and The Container Store said this week they will accept Bed Bath & Beyond's famed blue and white 20% off coupons.
Big Lots said shoppers can turn in a Bed Bath & Beyond coupon at any of its 1,425 locations and get their entire purchase discounted by 20%. To cash in on the one-time offer, a purchase must total at least $50. Big Lots said its offer runs until May 7.