Macomb County prosecutor introduces process for reviewing nursing home COVID-19 deaths
MACOMB CO., Mich. - Macomb County Prosecutor Pete Lucido said a new form will allow county residents to provide information to law enforcement officers about seniors who died in nursing homes during the COVID-19 pandemic.
This information would be used to begin investigations into the state policies implemented last year, Lucido said. Law enforcement officers would then report which actions, if any, they believe should be taken.
Michigan's nursing home policy last year, which was ordered by Gov. Gretchen Whitmer, transformed the care facilities into coronavirus hubs where the state would move patients infected with the virus to.
Lucido said he has been asked by numerous families about what can be done about seniors who died in nursing homes, possibly as a result of that policy
The policy, which Whitmer said came from CDC guidance last year, drew swift bipartisan criticism for potentially endangering elderly residents by exposing them to already-infected individuals.
RELATED: State Republicans want Whitmer investigated for senior facility restrictions, COVID-19 deaths
Lucido said the investigations could result in various charges or no charges.
"Families who have lost loved ones deserve to know the truth," he said.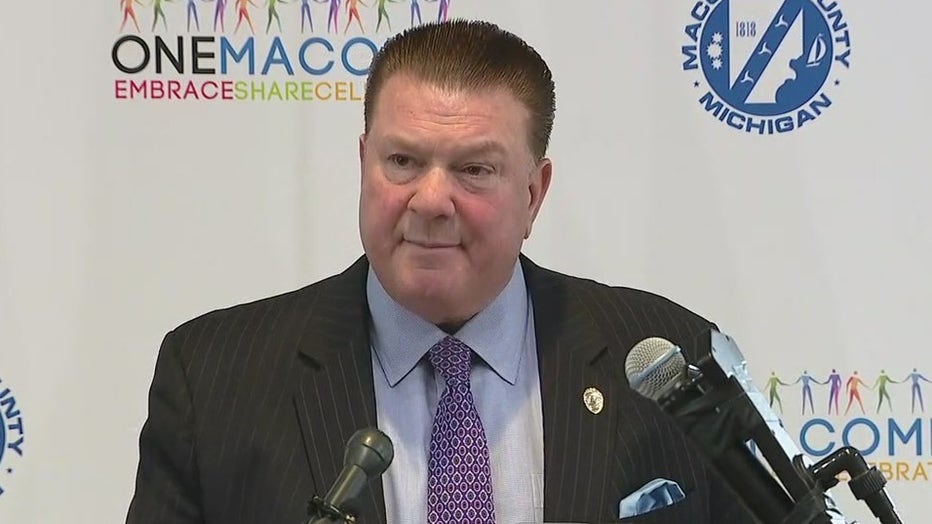 Macomb County Prosecutor Pete Lucido announces plans to investigate cases where seniors died in nursing homes during the COVID-19 pandemic on March 11, 2021.
The county prosecutor has indicated an interest in building a criminal case against the governor over the move and if anyone died as a result. 
Nursing homes were some of the deadliest places for COVID-19 infections during the onset of the pandemic, killing tens of thousands of elderly patients unable to fight off the virus. 
High profile stories out of New York state have landed its own governor in hot water as well after evidence showed the administration had lied about how many deaths occurred in nursing homes.
Whitmer's office has chastized the language used by Lucido, calling them "shameful political attacks." 
Lucido also said he had been in discussions with the county's medical examiner and the health department about Michigan law, which gives him grounds for establishing a review board for elderly and adult deaths.
Whitmer's office released the following statement regarding the issue:
"Our top priority from the start has been protecting Michiganders, especially seniors and our most vulnerable. The administration's policies carefully tracked CDC guidance on nursing homes, and we prioritized testing of nursing home residents and staff to save lives. Early in the pandemic, the state acted swiftly to create a network of regional hubs with isolation units and adequate PPE to prevent the spread of COVID-19 within a facility. In addition, we have offered 100 percent of nursing home resident priority access to the vaccine. Both the former head of AARP, as well as an independent U-M study, praised our work to save lives in nursing homes.
"Mr. Lucido's comments are shameful political attacks based in neither fact nor reality. Even his former colleague, Republican Sen. Ed McBroom, has said they 'have not seen any evidence or testimony that says that a nursing home was forced to take someone against their will.' And there's a reason why Mr. Lucido's colleagues have publicly rebuked this politically-motivated waste of taxpayer dollars. Michiganders are tired of these petty partisan games, and we won't be distracted by them either."
The form for reporting deaths to law enforcement can be found here.