Train crossing back-ups in Metro Detroit targeted in new grade-separation bill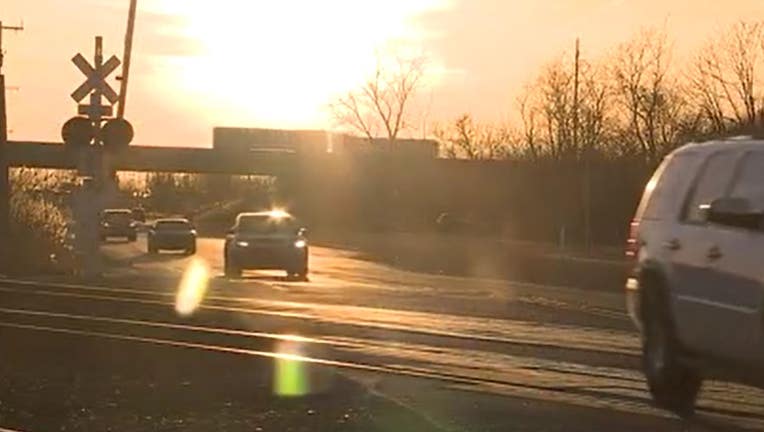 article
LANSING, Mich. (FOX 2) - Maybe it's the Fort Street crossing that drivers in Trenton know to hate. They can also travel west into Woodhaven and find an equally dreadful experience on Van Horn near Allen Road. 
Meanwhile, residents of Ferndale can find themselves stuck at the Nine Mile and Hilton crossing while en-route to the highway. If you're traveling in Brownstown Township, make sure to avoid Pennsylvania Road if you're in a rush.
For others, it's Chicago Road near Van Dyke in Warren. Meanwhile, you can download an app to help avoid train blocking the road in Plymouth.
Most people in Metro Detroit know the worst spots to be at when a train is crossing. They can delay you for hours as some have complained. But according to one downriver lawmaker, that's only part of the problem.
"Not only is it annoying, but it's also a public safety problem," said state Sen. Darrin Camilleri (D-Trenton). "I've had constituents tell me they've had a house burn down because a fire truck got stuck behind a train.
"Police can't get to incidents. And in the worst cases, people have died on the way to a hospital because they had trains delay people getting the care they need."
While he's been discussing a solution for years, Camilleri believes he finally has the ingredients to remedy some of the worst back-ups in Metro Detroit that are caused by trains. Many of them happen in southern Wayne County, where industry and residential communities often live next to each other.
MORE: Woodward construction closing bus stops in Ferndale, Pleasant Ridge
The Trenton lawmaker's plan includes creating a fund that would dole out money to build bridges or tunnels next to the busiest train crossings, prioritizing those closest to rail yards, schools, hospitals, assisted-living facilities, and courthouses. 
"We've been working on this for six years. I'm finally excited to be in a position to get it across the finish line," he said. 
The bills, SB 124 and 125, establish the program that would issue grade-separation grants to communities, create a fund for the money to be stored in, as well as set parameters for which projects would get priority.
Each passed the state Senate unanimously. It was referred to the Committee on Transportation, Mobility, and Infrastructure in the state House on May 17.
MORE: Michigan could raise billions from toll network, state study says
Currently, there are no public plans for any money to be appropriated into the fund as budget discussions are still ongoing for the next fiscal year. 
Communities that secure funding for the projects will also be required to match 10% of the funding. 
The projects will also require whatever necessary permits before starting any grade separation project, which could include clearing it with government agencies, the train companies, and other potential stakeholders.