Michigan State shooting victims: What we know about them as hospitalized improve
EAST LANSING, Mich. (FOX 2) - The five hospitalized Michigan State University shooting victims are showing improvement, with one of them being upgraded to stable Thursday.
"I'm pleased that we are seeing some sign of improvement in some of our students, and our Spartan nation continues to send good thoughts to each of them," MSU's interim president Teresa Woodruff said.
Related: Latest updates from Michigan State University Police
All five victims were listed in critical condition at Sparrow Hospital after Monday night's shooting. Police are not identifying the victims who are hospitalized, though family members identified one of the victims – Guadalupe Huapilla-Perez.
Huapilla-Perez is a hospitality and business major from south Florida. According to her family's GoFundMe, her condition is improving, but a full recovery is expected to take months of care and rehabilitation.
Two of the students are from China, according to the Chinese Consulate General in Chicago. Their families have been contacted about what happened. Both of those students underwent surgery and appear to be improving.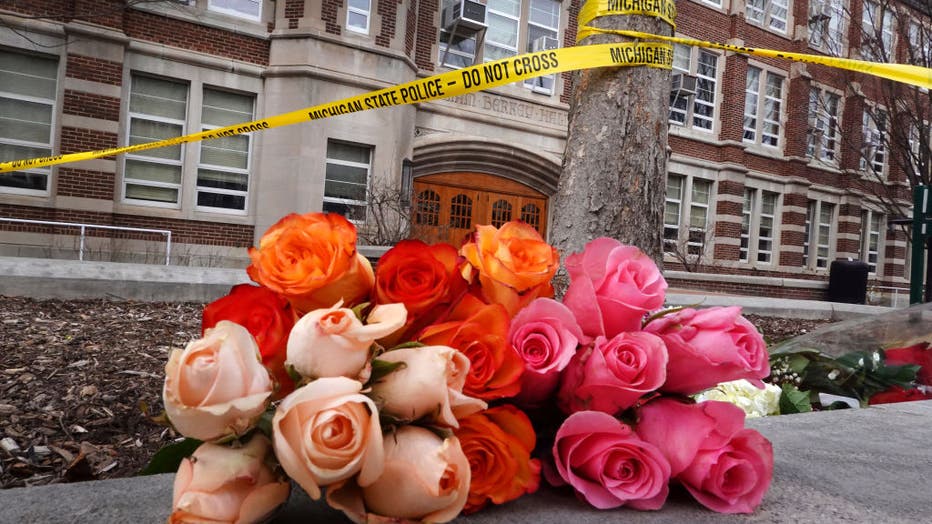 EAST LANSING, MICHIGAN - FEBRUARY 14: Flowers and crime scene tape are shown outside Berkey Hall on the campus of Michigan State University on February 14, 2023 in East Lansing, Michigan. A gunman opened at two locations on the campus last night, kil
The superintendent of Hartland Consolidated Schools has also confirmed that a 2020 graduate of the district was critically wounded in the shooting. Their status is unknown.
MSU Police Chief Marlon Lynch credited the actions of students who helped the victims when the shooting started.
"We've learned a few amazing things, and again not surprising just knowing what has occurred and who's involved. Our students who were in Berkey Hall, in addition to being placed in situations that they have never been encountered with before. When their students and their friends and classmates needed assistance, they rendered aid," Lynch said. "They took the time to render aid."
When police arrived, they provided care and worked to get the victims out while dispatchers remained calm and communicated well during the response. Lynch credited the actions of people who were inside Berkey Hall, police, and dispatchers, with helping get the victims to safety.
Read: Thousands raised for dispatcher who fielded 911 calls during MSU shooting
"Some very selfless in stopping to assist when they could have easily just run out of the building themselves," he said.
Lynch said he couldn't confirm reports that one of the victims who was killed rushed the shooter and tried to stop him, but he wouldn't be surprised if it did happen. 
Brian Fraser, 20, Arielle Anderson, 19, and Alexandria Verner, 20, were killed in the shooting.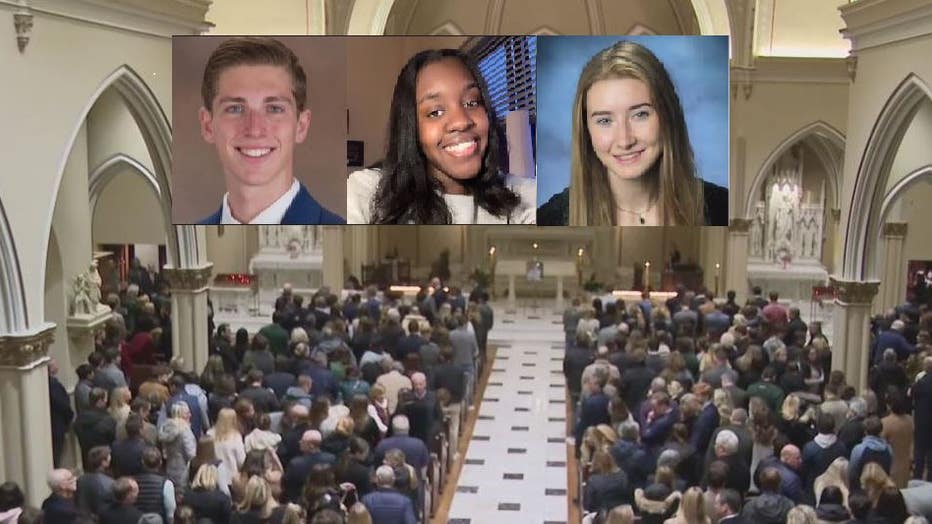 Brian Fraser, Arielle Anderson and Alex Verner.
Verner graduated from Clawson High School in 2020. Fraser and Anderson both graduated high school in 2021. Fraser attended Grosse Pointe South, while Anderson went to Grosse Pointe North.
The MSU community and the victims' communities have been gathering to remember the three young lives lost.