Suspect charged with leaving scene after woman found with severe head trauma in middle of Southfield Road
SOUTHFIELD, Mich. (FOX 2) - A suspect is facing charges in connection with the June death of Mia Kanu, who was found in the middle of a road in Southfield.
Kentia Monique Fearn, 23, of Wayne, is charged with leaving the scene of an accident resulting in death and operating while intoxicated.
Authorities say Fearn was driving on Providence Drive early June 3 when Kanu, 23, jumped from the car. Fearn is accused of leaving instead of stopping and reporting what happened to police.
"The law requires anyone involved in an accident to stop and immediately report the accident to authorities. Leaving the scene when someone is seriously injured or dies is a felony. My office will hold those who do so accountable," said Oakland County Prosecutor Karen McDonald.
Surveillance video caught the incident. Authorities initially said that it appeared she had fallen or was getting pushed out of a vehicle onto the road near Coach Apartments. She was taken to a hospital after a passerby called 911, and she died a few days later. 
Fearn was arrested Tuesday evening and is expected to be arraigned on the charges Wednesday afternoon.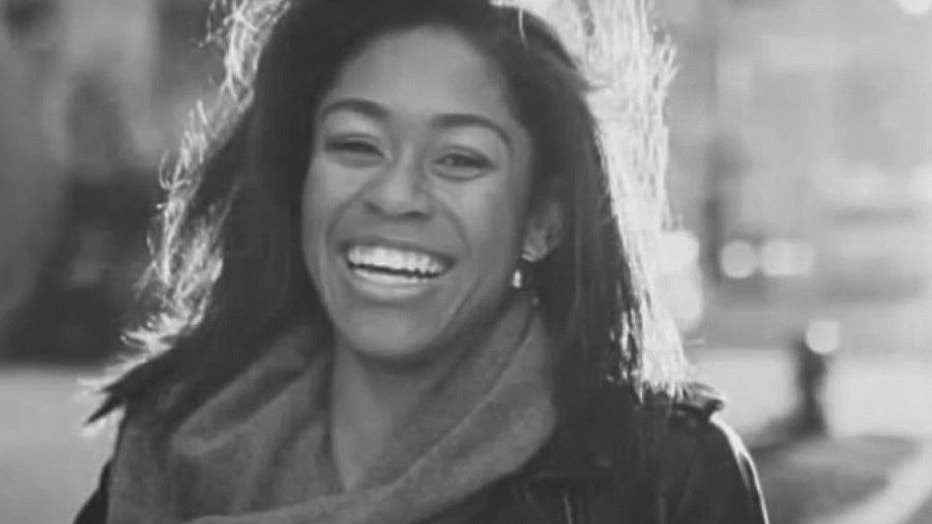 Kanu had been at a party before she was found in the road.
"The court is going to set your bond in the amount of 3,000 personal," the judge said. "Do you have any questions for me?"
"No I don't," Fearn said.
During court information was revealed that Fearn had a bench warrant out of Detroit for an open intoxicant as a driver.
The bond came with several conditions including Fern not having contact with Kanu's family.
FOX 2 went to Fearn's home where a family member claimed she was unaware of the incident and charges.
"Well I know she's always been a good-hearted girl," the relative said.
Kanu's mother believes this arraignment gets the family one step closer to justice.
"I think them apprehending her, I think possibly more facts will come out," said Bianca VanMeter. "We really just want justice for Mia."