Woman flees police, abandons puppy in dumpster • Detroit mom arrested after leaving baby on beach • UAW latest
SOUTHFIELD, Mich. (FOX 2) - A Warren woman was arrested after abandoning a puppy in a dumpster and attempting to flee Farmington Hills Police, a Detroit mom was arrested in Florida after police say she left her baby on the beach, and the latest updates on the UAW: here are the top stories from FOX 2's Week in Review.
1. Stellantis offers buyout packages to 6,400 salaried employees Stellantis is offering buyout packages to thousands of its non-union workers.  The company said Monday it was offering buy-outs to 6,400 non-bargaining U.S. employees, which is about half of the company's total work population. The "necessary structural actions" the company said it was taking was to protect its operations.
2. Police: Warren woman left puppy in dumpster, led officers on chase before crashing Police say a Warren woman caused a traffic crash and abandoned a puppy in a construction dumpster while attempting to flee authorities in Farmington Hills. Selena Maria Martin, 25, was arrested after driving on a suspended license, speeding, refusing to stop for police, and then crashing and fleeing her wrecked vehicle on Nov. 8.
3. Detroit mom arrested after baby found unresponsive and shivering on Florida beach A Detroit mom was arrested in Florida after authorities said she left her baby on a beach in Florida and the child was found "unresponsive" and "cold to the touch". Shamika Mitchell, 37, was arrested by deputies in Daytona Beach on a felony charge of child neglect as authorities said she left her 1-year-old boy on the beach.
4. GM workers ratify new deal narrowly; analyst expects less drama with Ford, Stellantis The votes are in - UAW members approved a new contract with GM-- making the automaker the first to get a ratified deal. But it was a closer-than-expected vote -- what does it mean for Ford Motor Company and Stellantis?
"It was really closer than it should've been," said Mike Martinez.
5. Passenger dead after crash in Grosse Pointe Farms One person died in a single-vehicle crash on Ridge Road near Moran in Grosse Pointe Farms, at about 9 p.m. Nov. 17.  The passenger in the car suffered fatal injuries and the driver remains in critical condition according to police.
6. Group of Michigan co-workers hit Powerball after playing together for 14 years A four-person lottery team in Michigan has finally taken home a cash prize after playing together for more than a decade. The Blessed Lottery club from Calhoun County matched the four white balls and the Powerball from an Oct. 4 drawing, the Michigan Lottery shared in a recent press release.
7. Detroit credit union names 1st Black woman CEO after 94 years Sati Smith has come a long way – from a single parent in need of support, to the first African American woman CEO of one of Detroit's oldest credit unions. On Nov. 1, Diversified Members Credit Union (DMCU) appointed Smith, 53, as the new CEO to lead the organization. 
"I was on welfare, I was a single mother," Smith said. "You just have to continue to work hard, and utilize the passion, have that drive - and you will succeed. Don't ever give up." 
8. Three sets of brothers expected on same field in Lions-Bears game Before Sunday's Bears at Lions game kicks off it will already be memorable as a historic footnote. For the first time in decades, there will be three sets of siblings active for the game with the typical Okwara brothers on the Detroit sideline joined by two Lions teammates facing their brothers on the Bears.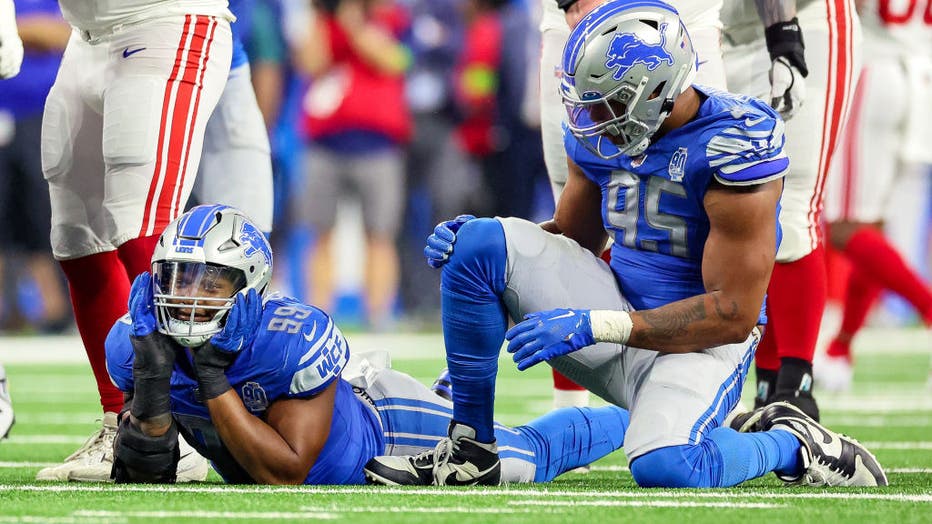 Detroit Lions linebacker Julian Okwara (99) and Detroit Lions linebacker Romeo Okwara (95) celebrate a play on the field during an NFL preseason football game opener against the New York Giants in Detroit, Michigan USA, on Friday, August 11, 2023. (P
9. Semi-truck crash kills pedestrian, closes Taylor intersection  A semi-truck trash killed a woman, causing Taylor police to close the busy intersection of Ecorse and Monroe on Tuesday. The roadway was closed for multiple hours during the crash investigation, according to police. The circumstances are unknown. Witnesses online suggested that the elderly victim was crossing on three-wheel bike.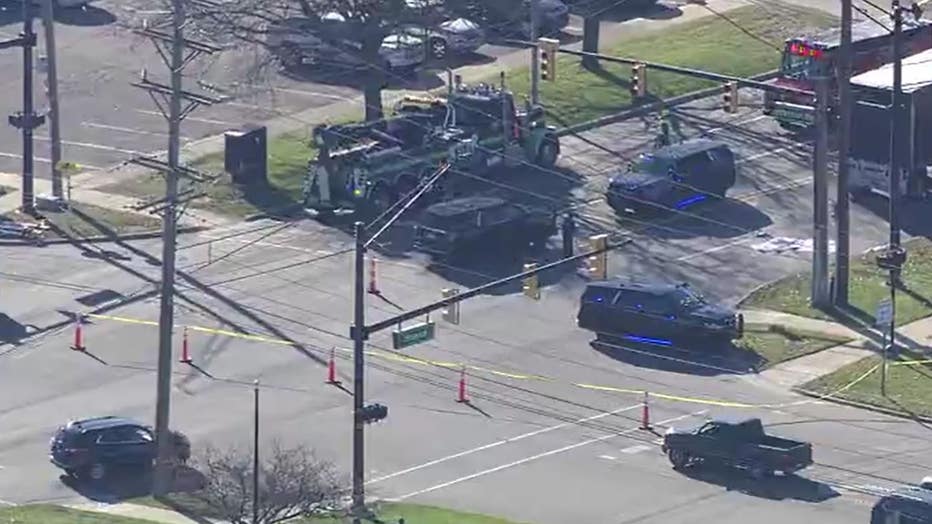 10. Wayne County man ran out of his shoes after winning Fantasy 5 Jackpot The winner of $472, 295 in a recent Fantasy 5 Jackpot has decided to remain anonymous. He bought his winning ticket at Victor's Market, located at 17104 Quarry Street in Riverview. The 38-year-old lottery player lives in Wayne County. He matched the numbers, 03-04-09-19-39, in the Oct. 28 drawing.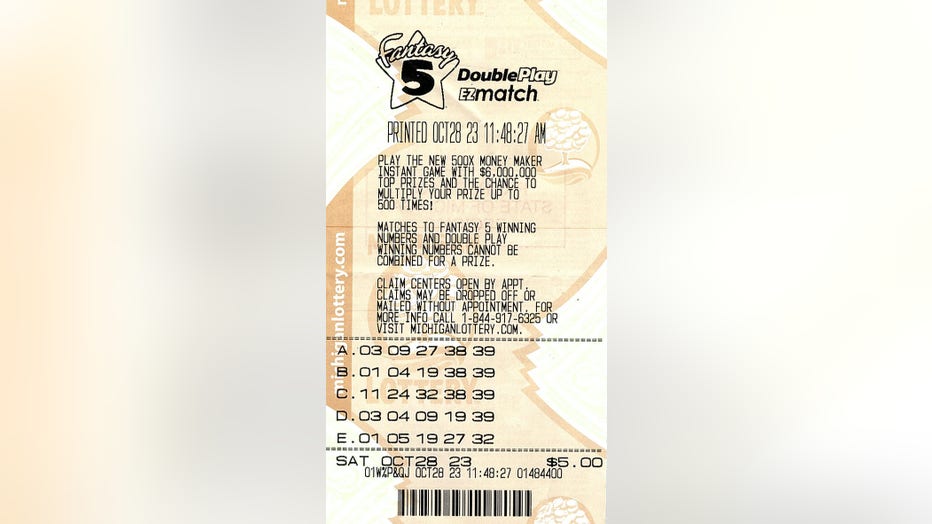 A copy of the winning ticket. (Photo courtesy of Michigan Lottery)