Metro Detroit weather: 2-5 inches of snow expected by early afternoon
DETROIT (FOX 2) - Snow is falling in Metro Detroit and all of Southeast Michigan on Friday morning! There are some changes to the snowfall forecast, but overall the details have remained mostly the same.
VIEW: School closings list
The snow began a couple of hours later than expected and because of this delayed start I am reducing the expected totals by about 1 inch. That said, we are still looking at anywhere between 2-5 inches of accumulation through the morning and into the early afternoon.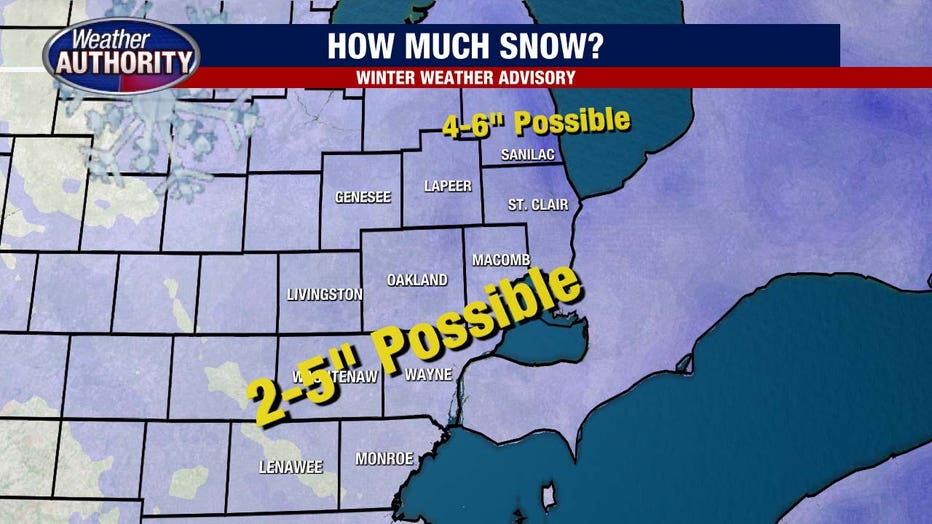 Wayne County, Oakland County, Macomb County, Washtenaw County, Monroe County, Livingston County, and Lapeer County are under a Winter Weather Advisory until 4 p.m. Friday.
The main headline of this forecast is the timing of the snow. Of course a morning snowfall is terrible for that commute to work and that will be the case today. By 9 a.m. we should have 2.5 to 3 inches of snow on the ground with another 1-1.5 inches before the entire system ends around 2 p.m.
Check the live road conditions.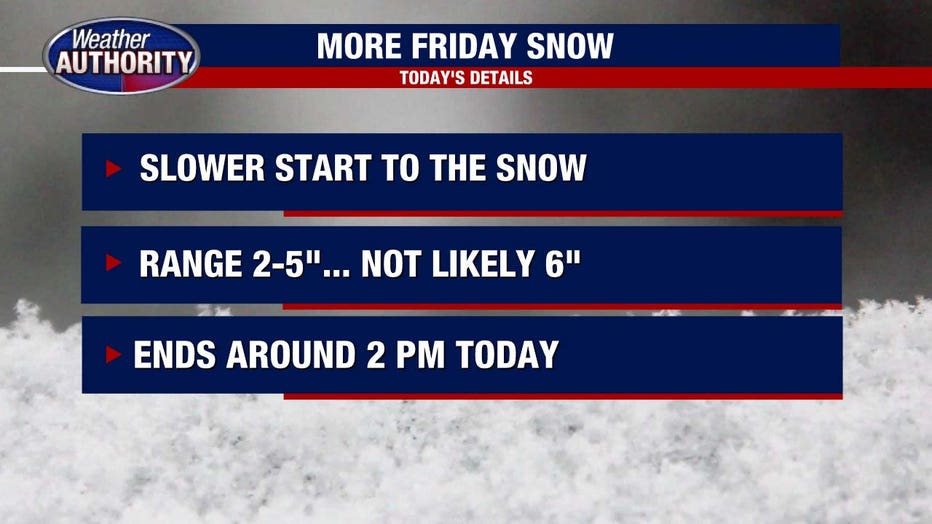 For Friday's forecast, we'll see a high temperature of 35° with winds blowing up to 20 mph – a breezy and cooler day as we shovel this snow.
The weekend will not offer much melting as Saturday and Sunday will be near 35 ° as well. A light wintry pre-sip on Sunday is possible with little to no accumulation expected. Remember that Saturday night we turn our clocks forward (losing an hour of sleep) making sunset change from 6:33 p.m. Saturday to 7:34 p.m. on Sunday.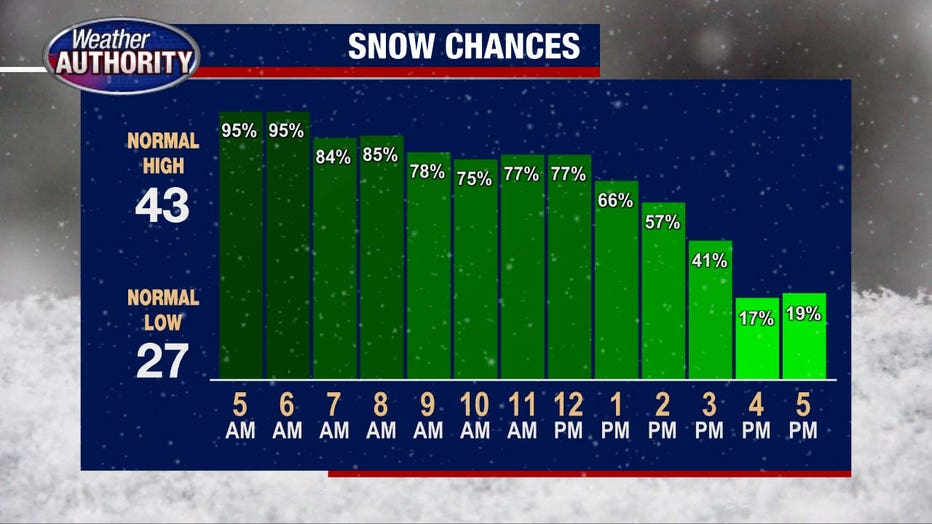 Another smaller system Monday could bring another inch of snow.