6 shot, 2 in critical condition after shooting outside Detroit gentlemen's club
DETROIT - Detroit police are investigating a violent scene outside a gentlemen's club on the city's southwest side that injured six people in their 20s. 
The eruption of gunfire happened around 1:47 a.m. in the 6600 block of Michigan Ave. when a large group of people had congregated outside the Sting Gentlemen's Club.
Police say an unknown suspect(s) fired multiple gunshots into the crowd. At least six people were shot.
The incident is part of a larger issue in the surrounding neighborhoods, one resident said.
"There was somewhere like 30 because there was the same thing two weeks before," said Maria. "Every weekend, every weekend it's the same thing so I hope this place is closed."
Police reviewed surveillance footage from the scene and released an image showing a man in a blue coat as a suspect in the incident.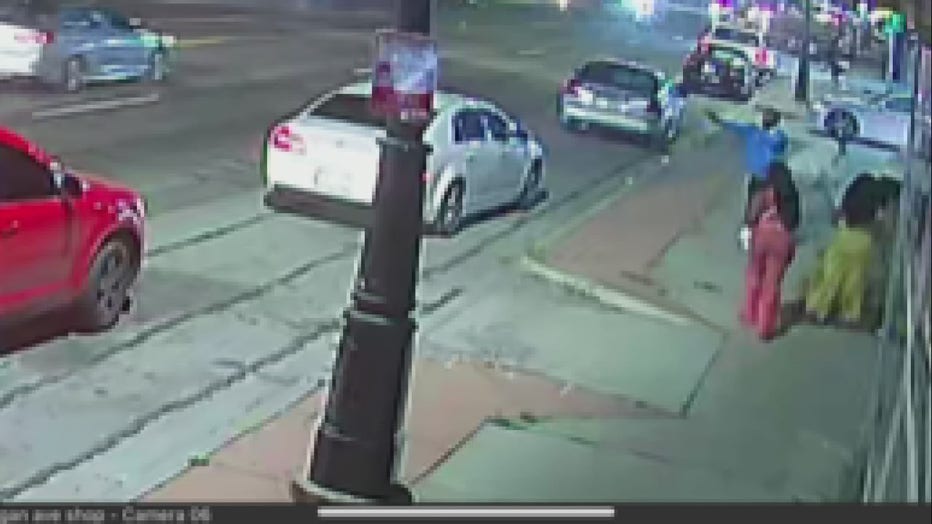 An image showing a suspect that police believe wounded six people by gunfire Monday morning.
Five of the victims were transported by medics while the sixth victim was privately conveyed to a hospital. 
Two men, 28 and 24, are listed in critical condition. Two men, 25 and 28, and a woman, 22, are in stable condition. The condition of the sixth victim, a 20-year-old woman, was unknown.
The circumstances of how the shooting started and why are currently unknown. 
Police were seen laying out a lot of evidence markers, indicating several bullet casings were being identified. Police are also looking at surveillance video.
However, the content of the video is unknown at this time.