Clerk charged after locking exit during shooting • Crumbley parent's high court plea • Duggan blasts census
FRIDAY NEWS HIT - A 22-year-old Hamtramck man has been charged in connection to the Detroit gas station store shooting that killed one man and wounded two others.
Al-Hassan Aiyash has been charged with Involuntary Manslaughter in connection with the fatal shooting of 37-year-old Gregory Kelly on May 6 inside the Mobil gas station on McNichols near the Lodge, when Aiyash was employed as a store clerk there.
Samuel Anthony McCray has been charged in the shooting, but Aiyash is being accused of endangering the victims by locking the door.
Aiyash, if convicted for the felony, faces a maximum penalty of 15 years. It is alleged he caused the death of Kelly by intentionally locking the door to the only available exit. By doing so, he kept Kelly from escaping a dangerous situation where a customer was threatening an act of violence.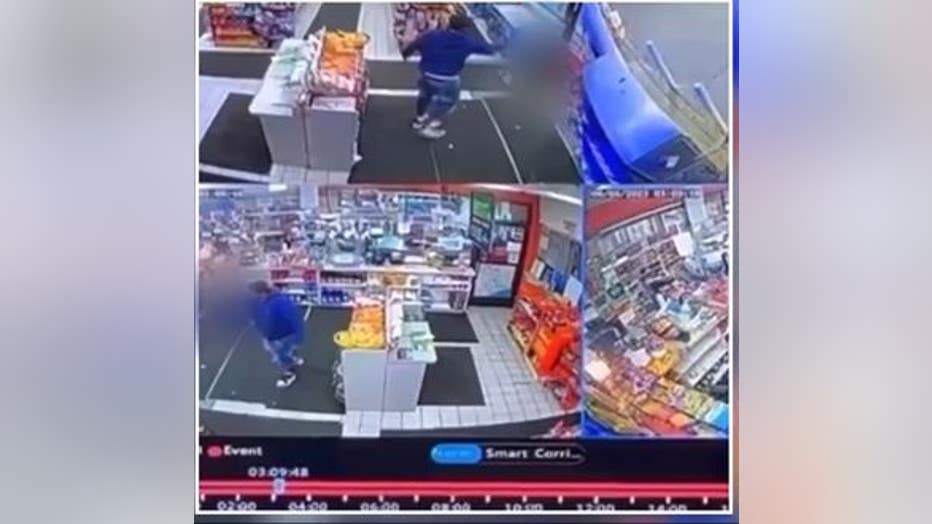 Police say that accused gunman James McCray attempted to make a purchase inside of the gas station store in the 12800 block of W. McNichols, and when the purchase of under $4 was declined, he attempted to leave with unpurchased items.
Aiyash is alleged to have locked the store with McCray, Kelly, a 60-year-old man, and a 37-year-old man, all of Detroit, inside. The three innocent men repeatedly pleaded with Aiyash to unlock the door and let them out.
McCray became very agitated and continued to argue with Aiyash. The evidence will show that eventually, unknown to the three men, Aiyash pushed a security button to unlock the door, but failed to tell the men seconds before McCray began shooting at the three men.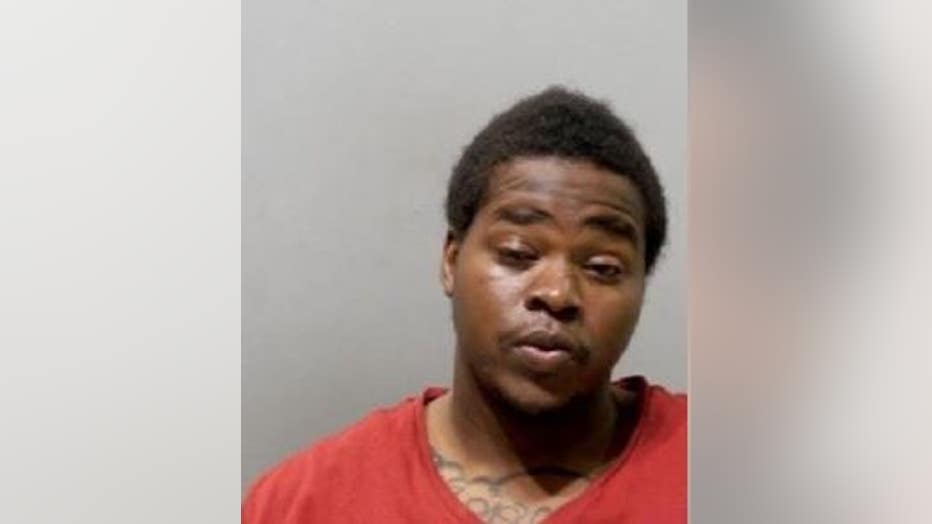 Shooting suspect Samuel Anthony McCray
McCray produced a gun fatally wounding Kelly, and non-fatally wounding the 60-year-old and the 37-year-old male victims.
The shooting suspect fled from the gas station and when Detroit police officers were dispatched and arrived, found Kelly and the 37-year-old victim inside the gas station store suffering from gunshot wounds.
The 60-year-old victim left the store, entered a car, and was privately transported to a local hospital for treatment. Medics arrived on the scene and pronounced Kelly deceased.
The surviving 37-year-old victim was transported by medics and treated at a local hospital. An investigation by the Detroit Police Department led to the arrest of McCray on May 7.
Aiyash was arrested by this evening by the Detroit Police Department and he is expected to be arraigned in 36th District Court on Friday morning after 10:00 a.m. Please request a photograph of the defendant from the Detroit Police Department after the arraignment.
"The allegations of the defendant locking the door of the store and not heeding the pleas of the men to be released led to tragic consequences in this case," said Prosecutor Kym Worthy.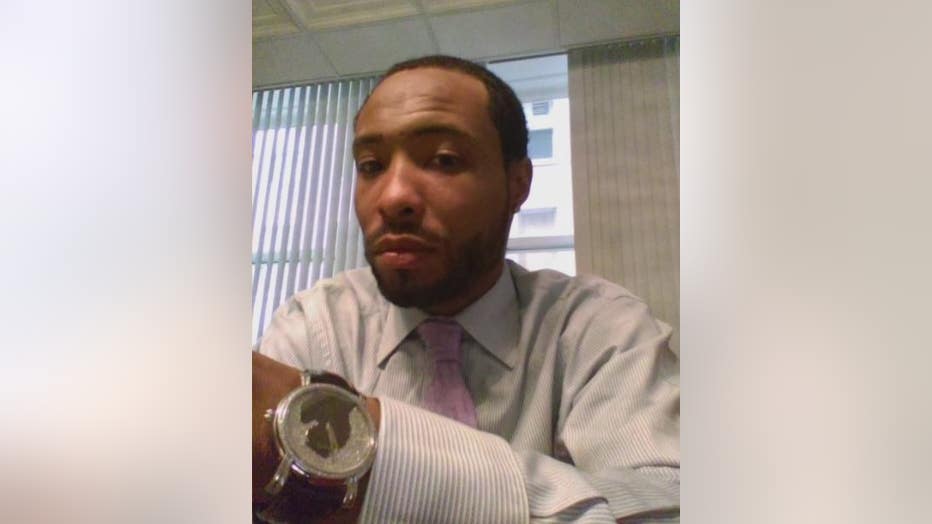 Shooting victim Gregory Kelly
On May 10, 2023, Samuel Anthony McCray was charged with First-Degree Murder, two counts of Assault with Intent to Murder, and three counts of Felony Firearm and Felon in Possession of a Firearm. * He was arraigned and remanded to jail in 36th District Court.
A probable cause conference is scheduled for May 23, 2023, at 8:30 a.m., and the Preliminary Examination is scheduled for May 30, 2023, at 1:45 p.m., before Judge Kenneth King.
Crumbleys make plea to state Supreme Court
James and Jennifer Crumbley may be leaning on their last chance to dismiss the involuntary manslaughter case against them following more than a year in jail as they away trial. The parents were arrested and charged days after their son shot up Oxford High School.
The Crumbleys asked the Michigan Supreme Court to toss the case, appealing this week after the Michigan Court of Appeals ruled there was enough evidence to send them to trial. Each is charged with four counts of involuntary manslaughter. 
In their motion, the parents ask the court to weigh whether they should be blamed for their son's actions. If the court takes up the case, they'll hear evidence from two days of a preliminary exam that took place in 2022.
Oakland County Prosecutor Karen McDonald says the parents ignored warning signs in addition to purchasing the firearm for their son - the same one used to kill four students and injure seven others. 
Duggan blasts U.S. Census Bureau
The Detroit mayor had some choice words for the U.S. Census Bureau after the agency said the city lost about 8,000 residents from July 2021 to July 2022 - the second report showing a declining population trend that Mike Duggan has taken issue with in recent years.
"The census bureau is the most incompetent division in the entire federal government," he said. "Who runs a ship like that?" He even followed up by calling them a "complete national clown show."
Census figures are important because the number of residents in a city and state determines the federal funding appropriated to that municipality. Less people means less money and according to the census bureau, Detroit has lost another 1 percent of its population. 
"You have got DTE saying that there have been 5,000 more houses in Detroit that have electricity and gas," Duggan said. "The US Postal Service says we're delivering mail to 6,000 more houses."
Detroit housing needs hotline now online
A new hotline makes it easier for Detroiters to access housing help. The hotline is intended to simplify the process of finding the help you need, such as rental assistance, home buying programs, and resources for homeless people.
"We've probably got $200 million in housing assistance programs that are available, but try to access them," Mayor Mike Duggan said. "You pretty much need a master's in public assistance to decipher the $200 million in programs."
That's no longer the case, though. American Rescue Fund dollars and a $10 million investment by the Gilbert Family Foundation were used to launch the centralized hotline for almost every housing need one could think of.
The line is open Monday through Friday from 9 a.m. to 5 p.m. When you call you'll first be asked if you need help to rent or buy, then there's an intake process – to figure out what's next, and a case manager takes over from there. Call 866-313-2520 for help.
Motor City Comic Con and more this weekend
All things pop culture are being celebrated this weekend with the Motor City Comic Con back in town. The Suburban Collection Showplace in Novi will be hosting the annual graphic novel fest and all its glory with plenty of celebrities in attendance. That includes Clark Gregg, Christopher Lloyd, Carl Weathers, and more.
Eastern Market Flower Day has also arrived with its annual Memorial Day weekend schedule. The massive sale offers more flowers than you could possibly need, just as we can (probably) say goodbyes to the last frost of the season. 
Canterbury Village in Lake Orion also has some life-sized dragons and dinosaurs worth checking out - a fitting experience for parents hoping to get their kids some fun outside. 
Finally, Tim McGraw is headlining this yea's Hoedown at Pine Knob Theatre in Clarkston.
See info on all of this and more here.
Live on FOX 2
Daily Forecast
Friday will come with some warm and some wet to end the week, which could start us off with a bit of a chilly Saturday. But after then and into the next week, we'll get more of the same warm weather that May has been offering.
What else we're watching
A Saginaw teacher was greeted by cheers while exiting the clinic following his last chemotherapy treatment. The heartwarming video can be seen here.
Metro Detroit commuters beware, westbound I-96 ramps to the Southfield Freeway are closing two months. That could derail a lot of traffic trying to leave the city, so plan accordingly - likely onto Evergreen Road. It will be closed until July.
General Motors has recalled 688,000 SUVs over an anchor bar that may prevent child seats from being installed. It effects certain 2020 to 2023 Chevrolet Equinox and GMC Terrain SUVs.
Some activists in Detroit are recommending businesses close by a certain time period to stamp out opportunities for more gun violence following a deadly shooting inside a gas station last week. The ordinance is being proposed by Detroit Minister Teferi Brent. 
The 13-year-old who saved his sister with a slingshot after an attempted kidnapping said he 'was just lucky' when he warded off the 17-year-old assailant. "He's just a big target because he's not like one Pepsi can," Owen Burns said.
Star Wars: Galactic Starcruiser resort permanently shutting down this fall, Disney says
Just over a year ago, Walt Disney World Resort ushered in a new era of entertainment with the much-anticipated opening of its Star Wars: Galactic Starcruiser. The entertainment giant announced on Thursday that it will be permanently closing the resort and attraction this fall. 
In a statement, Disney said that "the final voyage" for Star Wars: Galactic Starcruiser will take place Sept. 28-30, 2023. FOX 35 News has confirmed that reservations for the Star Wars-themed resort do not extend beyond September on Disney's website. 
"We are so proud of all of the Cast Members and Imagineers who brought Star Wars: Galactic Starcruiser to life and look forward to delivering an excellent experience for Guests during the remaining voyages over the coming months," Disney said. "Thank you to our Guests and fans for making this experience so special."