Councilmembers walk out of Highland Park meeting • New fighter jet hangar at Selfridge • DNR's new kill list
TUESDAY NEWS HIT - As Highland Park residents waited for an update on overdue water bill mediation, three City Council members walked out of Monday's meeting.
"Grow up, leave your personal problems aside," resident Anita Bates said.
Councilmember Khursheed Ash-Shafii said what happened is a result of political infighting.
"The council president saw it prudent to send out an email insulting the two females who walked out, calling them incompetent, saying that they were not intelligent enough to come up with an ordinance on their own. And they wanted a public apology. He refused to apologize, so they did not approve the agenda," Ash-Shafii said. 
In addition to Ash-Shafii, Council Members Kallela Martin and Sharmaine Robinson also walked out of the meeting. 
Residents and community leaders are outraged at what happened.
"They just walked out of a council meeting. We're fighting for our city. We're fighting for our survivability, our budget, and they walked out," resident Ken Bates said.
Residents who wanted to speak were unable to as a result.
"I was denied the right to speak as a citizen. I am a homeowner, a taxpayer in the city, and I was denied the right to speak because the council people walked out. Because they walked out, there are no public comments this evening," Anita Bates said.
The City Council turmoil comes as Highland Park is steeped in about $19 million in unpaid water bills. Mediation has been taking place between the city and the Great Lakes Water Authority, according to sources familiar with the discussions. 
A judge ordered both sides to get a payment plan together by May 31, but questions remain.
"The bottom line is we have to do our part as Highland Parkers to make sure that we hold up our end of the bargain. Get into a solid and sound contrast with GLWA so that the state can come in and do their part," Ash-Shafii said.
Ash-Shafii said he hopes taxes do not increase over the unpaid bill.

"I'm hoping that the Governor will help us in that department but as I've said as long as we have the governor's attention and once you have Gretchen's attention, it's always good. It's always a great opportunity for the City of Highland Park," he said.
FOX 2 reached out to the GLWA for comment. 
New fighter jets at Selfridge
Selfridge Air National Guard Base broke ground on Monday on a 42,000 square foot fighter jet hangar, in an effort by Michigan lawmakers to try to secure a new fighter mission at the base.
As the U.S. Air Force is retiring its A-10 fighter squadrons, the state of Michigan is trying to position itself to be selected for the next generation of jets. Major General Paul Rodgers, the adjunct general of Michigan, said the new hangar is one of eight planned projects in the works.
"The new hangar is part of our future, we're building it starting this year. It will take about 2 years to construct. (It's a) $28 million into Selfridge and the men and women here," Rodgers said. "Our plan is to have Selfridge represent the future of the U.S. Air Force base and today's groundbreaking is only step one."
Governor Gretchen Whitmer and a congressional delegation plus local leaders have been spending the past year reiterating their commitment to the future of Selfridge.
Here's what else public officials had to say.
Beavers, weasels, and more animal pests added to DNR's kill list
Good news private landowners, if you've got a pest eating your plants or burrowing under your yard, you may not need prior approval before removing the unfriendly animals. 
The Natural Resources Commission has green lighted a number of new animal species sometimes known as nuisance wildlife that can be removed without a permit. 
Among the new animals on the list are beavers, which have been residents of the region for far longer than humans but can also be extraordinarily destructive to the local environment when they dam rivers and cut down trees. 
The NRC approved the list of new animals last week during their monthly meeting. They include:
Beaver
Cottontail rabbit
Weasel
Fox squirrel
Gray squirrel
Ground squirrel
Muskrat
Opossum
Red squirrel
Read more about the list here.
Prom thrown in Detroit for teen with incurable cancer
A 17-year-old girl with an incurable cancer had a prom thrown for her Monday, something she wanted but hadn't gotten to experience because of her illness. Chyna Collins has small round cell tumor, a pediatric cancer with a low survival rate. 
"It's in her stomach, her pelvis, and there's no cure," her mother Imina Collins said. Chyna is homeschooled, as she has limited mobility. This means she didn't get a traditional prom her senior year of high school. But, KIDSgala made sure she got to attend prom, and not just any prom – one all about her.
"All she wanted was a prom and everyone in tennis shoes," said David McKnight, the president of KIDSgala. 
Chyna arrived at the Roostertail ready to celebrate her prom on what happened to also be her birthday. Decked out in her dress and sneakers and surrounded by loved ones, Chyna danced the night away.
Investigation into 2009 rape leads to discovery of more sexual assaults
A Michigan man already in prison for a 2009 rape was convicted last week of two unrelated sexual assaults that happened in 2010.
In September 2021, Jamaal Vincent, 39, of Kalamazoo, was sentenced to 25-50 years in prison for a sexual assault he committed in 2009. While investigating that crime, it was discovered that he sexually assaulted two other victims the next year.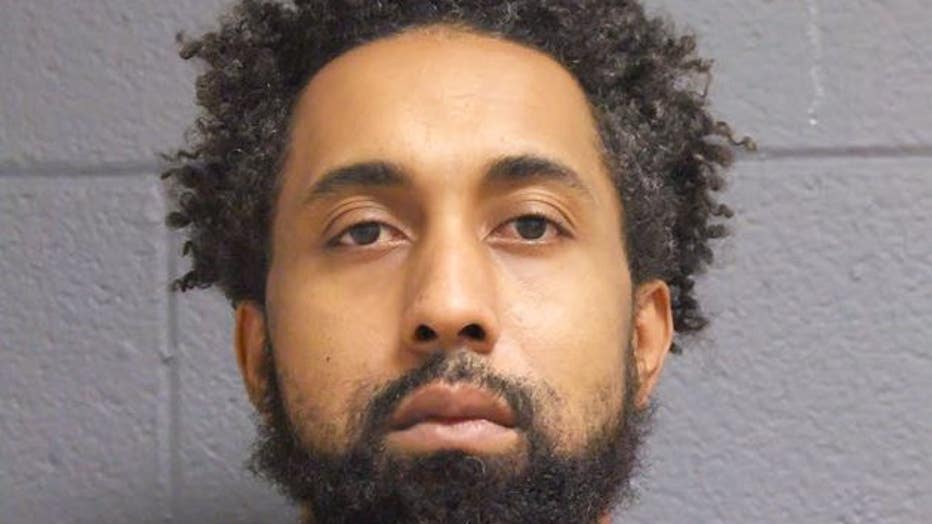 Jamaal Vincent (Photo: MDOC)
Authorities said a 20-year-old woman was sexually assaulted in January 2010. That summer, Vincent sexually assaulted the 12-year-old daughter of a woman he was dating. Both of the 2010 victims testified in Vincent's 2021 trial which resulted in his initial conviction. He is currently in prison after he was convicted of two counts of first-degree criminal sexual conduct.
Vincent pleaded no contest to one count each of first-degree criminal sexual conduct and second-degree criminal sexual conduct.
Live on FOX 2
Daily Forecast
We could reach new heights temperature-wise today as conditions expect to land us in the 80s Tuesday. The heat will be accompanied by mainly clouds with some sun peeking through.
What else we're watching
An FBI standoff with someone inside a Novi home unfolded overnight near a mobile community at 13 Mile and Meadowbrook. Things escalated around 8:30 p.m.
The Westland Police Department has added 20 hybrid electric patrol cars to its force. The new Ford Police Interceptors were purchased with American Rescue Plan Act funds. 
A new Electric Vehicle initiative will be rolled out later Tuesday that will make traveling between the U.S. and Canada much easier. Several city, state, and federal officials will be in attendance today at 4:45 p.m.
And Oakland County Circuit Court is scheduled to arraign a Dearborn Heights man accused of attempting to have a sexual encounter with a minor. He also faces charges of using a computer to commit a crime. He was arrested in April before being bound over for circuit court. 
The Wyandotte School Board is set to meet for the first time in weeks after protests against a plan to erect a cell tower on top of one of the district's schools unfolded.  
Self-checkout machines now ask for tips in latest squeeze on customers
Consumers already contending with a squeeze on their bank accounts due to inflation are now facing more pressure as businesses introduce new tipping features at self-checkout machines.
Companies, including airports, bakeries, coffee shops and sports stadiums, have now introduced the self-serve tipping option, where customers can leave tips including the typical 20%, despite facing minimal to no interaction with any employee, according to a recent report by The Wall Street Journal.
Customers report feeling obligated to leave a tip as they question where and to whom the extra money is actually going, but businesses are increasingly embracing the option to boost pay for workers outside of salaries, according to WSJ.