Father, son charged in connection with Eastpointe shooting that injured 19-year-old man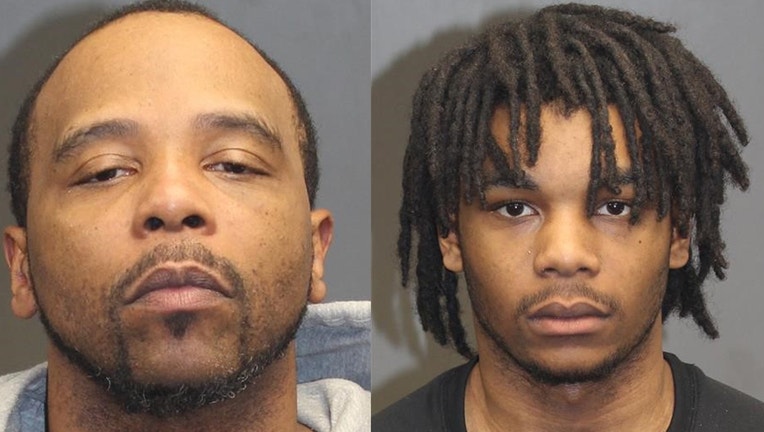 article
EASTPOINTE, Mich. (FOX 2) - A father and son are facing charges stemming from a shooting last week in Eastpointe.
According to police, there was a fight between Carlos Allan Edwards, 39, his son Carlos Toure Leondre Edwards, 18, and the victim in Roseville on March 15. Later that day, a 19-year-old man was found shot inside a vehicle in the 16800 block of Toepfer with large caliber shell casings nearby.
Police said they believe the shooting was retaliation for the earlier argument.
Carlos Allan Edwards and Carlos Toure Leondre Edwards, who are both from Roseville, were arrested without incident the next morning in Ferndale. The victim is hospitalized and listed as stable.
Read Next: Man in custody after beating puppy for breaking his sunglasses
Carlos Allan Edwards is charged with assault with intent to murder, felony firearm, carrying a concealed weapon, possessing a firearm as a felon, and possessing ammo as a felon. His bond was set at $1 million cash/surety.
Carlos Toure Leondre Edwards was charged with tampering with evidence and accessory after the fact to a felony. His bond was set at $400,000 cash/surety.