Fire destroys Harsens Island homes • Right-to-Work repealed • Detroit paying for solution to violence
THURSDAY NEWS HIT - A fire on Harsens Island destroyed six homes Wednesday. 
The houses were vacant at the time because they are seasonal cottages that are part of The Old Club, a resort and yacht club on the island.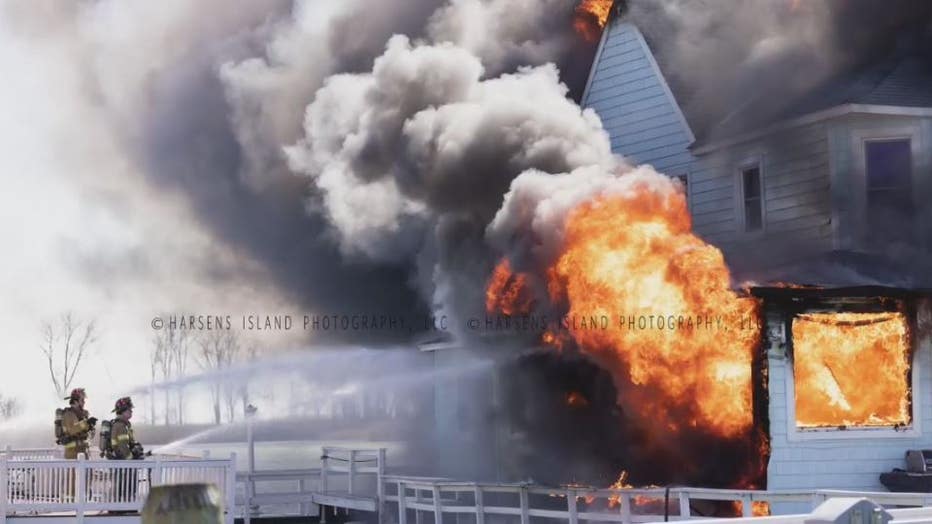 "It was a long response time because it was at the farthest end of our coverage area," said Timothy Kernen, a Clay Township firefighter. "So, it took me about maybe 20 minutes to get there, just got there and grabbed my pack and got a hose and started putting water on the fire."
The island is accessible only by ferry, making fighting the fire even more difficult.
"Unfortunately, when I got there, two of the houses were already fully involved. It just happened so fast," Kernen said.
The cause of the massive fire is now under investigation. Workers were performing maintenance on a barge earlier in the day, though it isn't known if that was linked to the fire.
Lawmakers repeal Right-to-Work
Michigan Democrats voted Wednesday to repeal Right-to-Work.
The law prohibits unions and other labor groups from requiring private or public employees to pay dues as a condition of obtaining employment. Under the law, employees who opt out of unions are still given the same benefits as members of a union. It went into effect under former Gov. Rick Snyder 10 years ago.
The House Labor Committee also approved restoring the prevailing wage on public works projects.
Rep. Regina Weiss, (D) Oak Park, is the sponsor of the repeal and argues that Michigan labor has gotten weaker and others claim wages are down 13% and job injuries are up 50%.
"Unionization rates have steadily declined. Michigan - considered the birthplace of the modern union movement - dropped from 5th place in the nation in 2012 to the 12th state in 2021. Along with that decline in unionization, there has also been a decline in benefits, pay, and work place protections have impacted the safety of workers. We know that the workers in states with full collective bargaining rates make $1,500 more than workers with restrictions on those rights," Weiss said.
Detroit paying for solution to violence
Detroit is paying community leaders to help reduce violence in the city.
The city is willing to pay up to $700,000 a year if you can cut down on violent shootings in the community before they happen. Those given this money will have two years to come up with solutions.
Many people already work to stop violence for no pay, so they say it's only fair they get compensated for their efforts.
"Those of us who have been doing this work and who are on the frontline and in the trenches doing this work, we are public health workers," activist Teferi Brent said. "And if we are public health workers we need to be treated like first responders, and we should be compensated, so we can do this work around the clock."
Those interested in the money will need to submit bids to the city.
Ann Arbor police investigate numerous sexual assaults
Ann Arbor police are investigating three reports of women being touched by unknown men around the same area of the city.
The first two assaults happened Feb. 26, first on Nielson Court toward Maiden Lane then on Lake Lila Drive near Plymouth Road when women walking were grabbed and groped by a man. Police believe those two assaults could be connected.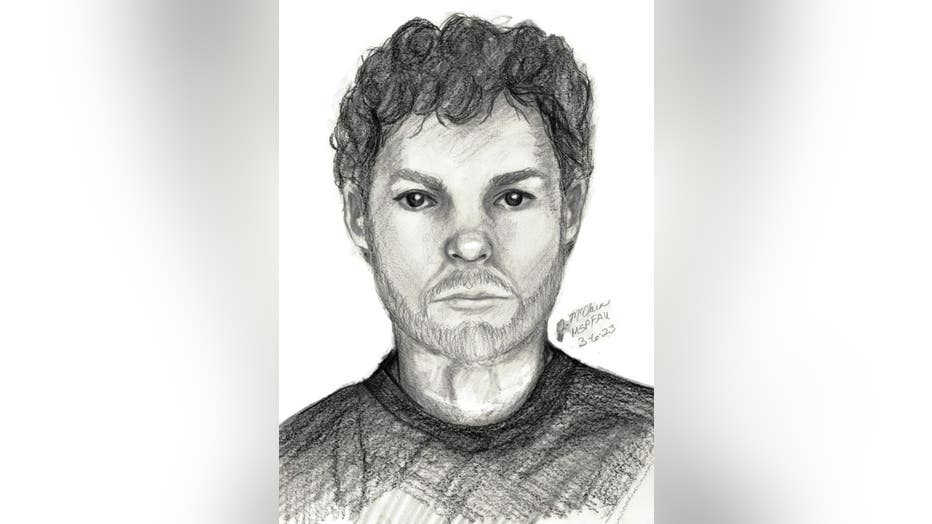 A third assault happened Tuesday on Lila Lane. In that incident, a woman was walking when a man following her groped her from behind then said he thought she was someone else. Police do not believe that assault is connected to the first two. 
Winter Weather Advisory issued for Friday snow
Southeast Michigan is expected to get 3-5 inches of snow Friday.
A Winter Weather Advisory starts at 10 p.m. Thursday for Wayne County, Oakland County, Macomb County, Washtenaw County, Monroe County, Livingston County, and Lapeer County. An advisory for St. Clair County begins at 1 a.m. Friday.
The snow will start around midnight and fall through the morning, making for a slow commute. It's not expected to be as intense as last Friday's snow, though.
Live on FOX 2
Daily Forecast
Thursday is dry, but the snow starts heading into Friday and will drop 3-5 inches on the area.
What else we're watching
Mitch McConnell hospitalized after fall at DC hotel
Senate Republican leader Mitch McConnell was hospitalized after tripping at a local hotel, a spokesman for the senator said.
The Kentucky senator, who's 81, was attending a private dinner in Washington on Wednesday when he tripped. He was admitted to a hospital for treatment, spokesman Doug Andres said.
McConnell's office did not provide additional detail on his condition or how long he may be absent from the Senate.