Flooding followed by extreme heat: Storms strand Metro Detroit drivers ahead of sweltering Thursday
CANTON, Mich. (FOX 2) - Flood waters in Canton, Plymouth, Van Buren Township and around western Wayne County were flooded by storms that blew through overnight and continuing into the morning.
The waters took many drivers by surprise, leaving dozens of cars stranded in sections of Metro Detroit where streets were turned into streams. One driver said when they called for a tow truck, they were told it would be a five-hour wait.
"Against my better judgment, I had accidentally drove into this knowing there was a lot of water and it basically killed my battery and I think it's affecting my engine as well," said Courtney Smith.
Smith was on her way to work in the area of Cherryhill and Sheldon in Canton. Four other cars were near hers, stuck in water several feet high.
"When I had got off the phone with 911 they said that there's been a ton of stuck cars and stuff. They should see they aren't able to get there but they're still go through," said Smith.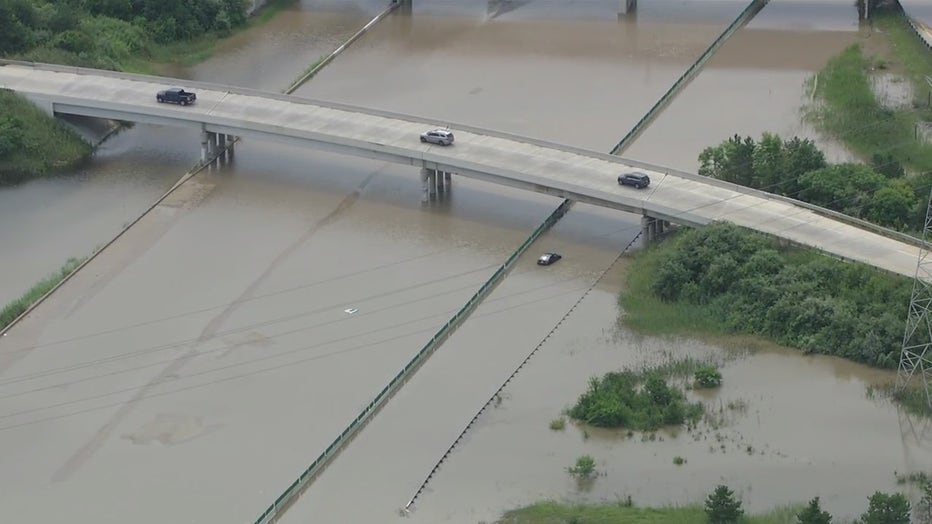 Flooding on I-275 at I-94
For commuters trying to get to work, the best advice is to avoid trying to drive through water or risk losing access to your car for the day.
"I would normally not drive through standing water, but it was pitch black. It was hard," said Diane Klosterman.
MORE: What to do if you left your vehicle on a flooded freeway
Kolsterman got stuck when she took a turn and didn't realize there was water on the road. 
Groundstop at DTW
It was a similar story in Romulus and southern Wayne County where storms cut off access to Detroit Metro Airport. I-275 was closed at both directions at I-94, which prevented most travelers from accessing the airport. 
The rain also prompted a Ground Stop at the airport due to flooding on the tarmac. It will remain in effect until 2 p.m. While water had reseeded by 11:30 a.m., road access to McNamara Terminal from the south tunnel still had standing water in it.
According to the airport authority, partial access to the McNamara Terminal through the south tunnel had been restored by 12:30 p.m., but the north tunnel was still blocked. Delta was among the airline companies that had canceled dozens of flights.
"Customers with flights operating out of the McNamara Terminal are encouraged to contact their airlines with any questions about their flight status," it posted on social media.
You can find real-time airport delay and flight tracking information here.
More Severe Weather
Thunderstorms won't be the only issue that residents come into contact with.
After the rain will come extreme heat. The humidity will push the heat index toward 105 degrees Thursday. Temperatures will max out in the low 90s around midday.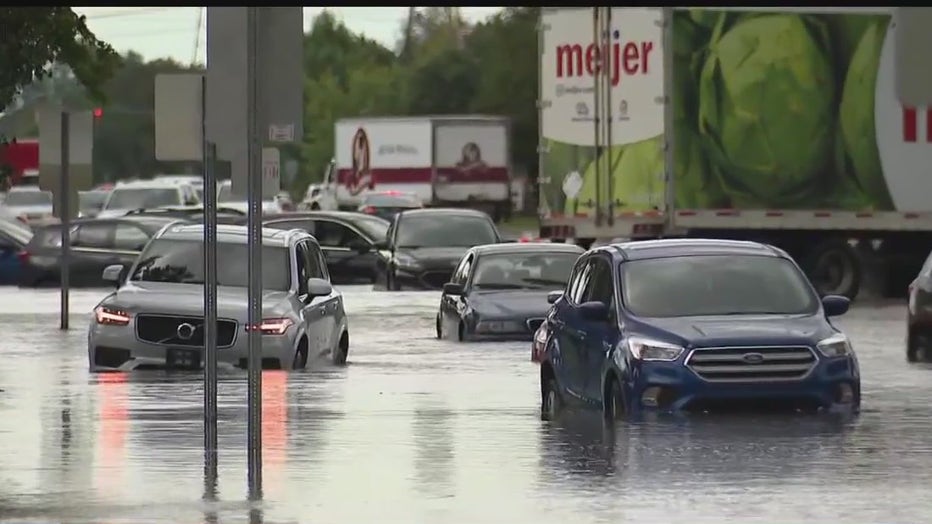 The National Weather Service issued a Heat Advisory for the entire day for most of southern Metro Detroit. 
For residents in Detroit who need to beat the heat, they can find a list of cooling centers here.