Guilty plea in Egypt Covington case • 5 teens arrested after joyride • Racial profiling in Lyoya case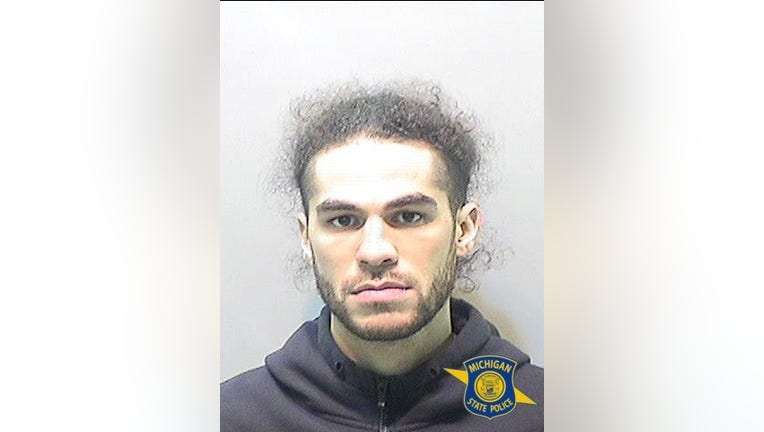 article
TUESDAY NEWS HIT - One of the men charged in the 2017 murder of Egypt Covington inside her Van Buren duplex pleaded guilty.
As a result of Shane Lamar Evans pleading guilty on Friday to second-degree murder, charges of felony murder and first-degree home invasion were dismissed. 
Covington was shot and killed in June 2017 by men who were allegedly trying to steal weed from her neighbor, who was out of town.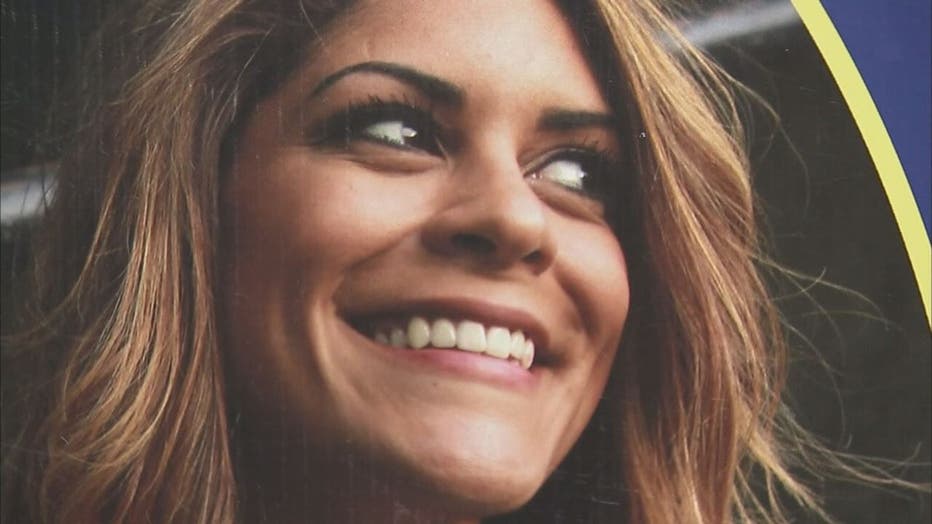 According to testimony, Evans told police he pointed out which home was going to be burglarized but did not want to participate in the crime and was not involved.
Evans said he drove by the home and pointed out which one was the correct one. Timothy Eugene Moore, Shandon Ray Groom, and another person were allegedly in a truck behind him.
"I put my hand out the window, and I pointed, 'That's the right house,'" he said. "'The right house,' and I kept going."
Evans also claimed he explained which door the men needed to enter.
However, Groom and Moore are accused of entering the wrong side of the duplex, where they found Covington watching a movie and killed her.
Read More: Accused killers targeted wrong house, meant to steal marijuana from neighbor
Moore's trial is scheduled to begin July 24. He is charged with first-degree murder, felony murder, and first-degree home invasion, as well as four counts of felony firearm.
Groom has a pretrial hearing scheduled for Friday. He is charged with first-degree murder, felony murder, and first-degree home invasion, and three counts of felony firearm.
Evans will be sentenced May 4.
Read more about the case here.
Five teens arrested after joyride in stolen car ends in crash in Dearborn
A joyride in a stolen car turned into a police chase that ended in a major crash Monday night. It all happened in the span of a few miles after Dearborn Heights recognized a sedan on Michigan Avenue was stolen. 
Their attempt to pull over the suspect vehicle sparked the short chase before it concluded in a collision at Michigan Avenue and Oakwood Boulevard in Dearborn. Inside the stolen car were five teenagers between the ages of 15–18 years old and were from Michigan and North Dakota. They were all arrested after the crash. 
Two of them were taken to the hospital with non-life threatening-injuries. The drivers of two other vehicles involved in a crash - a pickup truck that lost its front section and a minivan that suffered damage to its passenger side.
The stolen sedan had damage all over. Inside the vehicle, officers found a loaded 9 mm Smith and Wesson pistol with an extended magazine, as well as a taser. One of the suspect teens was also found wearing a tether. All of the teens are expected to face charges.
Lawyer: GR officer racially profiled Patrick Lyoya
Lawyers representing the family of Patrick Lyoya, who was shot and killed by a Grand Rapids police officer, say there's evidence Christopher Schurr racially profiled Lyoya. "Our experts go through a litany of things he could have done to avoid executing him by shooting him in the back of his brain," attorney Ben Crump said.
Crump and attorney Ven Johnson say Schurr was driving in the opposite direction of Lyoya and his passenger on April 4, 2022, and only turned around and followed them because they were Black. The attorneys say Schurr wouldn't know anything about that plate on the back of their car had he not profiled the young men and followed them. 
On Monday, they also presented sworn affidavits from police experts who say Schurr did not follow his training. The experts say their training dictates creating distance and deploying a Taser from at least seven feet away or else it won't work properly. Schurr didn't do that. If he had, they say Lyoya would still be alive.
Lyoya was shot in the back of the head while Schurr was straddling him. Deadly force experts say this was unreasonable, unjustified, and illegal. Schurr's trial is scheduled for October.
Distracted driving bills in the Michigan legislature
It's Distracted Driving Awareness Month and state lawmakers have a package of bills fit to honor the occasion. Three bills: HB 4250-4252 seek to amend the Michigan vehicle code that restricts the use of mobile electronic devices while driving.
One bill would prohibit reading and sending texts while driving. The second bill prohibits drivers from using a phone while operating a vehicle and subjects the person to a civil infraction. The final bill would make it illegal to hold a mobile device while operating a motor vehicle, including while stopped at a traffic light.
There are certain exceptions to each bill's application while someone is operating a vehicle. 
Also in the last law is a restriction using a mobile device while operating a vehicle in a work zone. Making construction areas safer was a big theme of last year's April.
Suspect sexually assaulted elderly man at welcome center 
A Detroit man is awaiting extradition back to Michigan after he attacked several people at a welcome center off of I-75 before sexually assaulting an elderly man and dragging him into the bathroom. 
He eventually fled the scene and led police on a chase that led into Ohio. He was arrested after running out of gas. The Monroe County Sheriff announced it had apprehended the 32-year-old suspect Monday afternoon. The suspect's first started attacking people around 2:30 p.m. in Monroe Township. 
The county dispatch center first started receiving reports of a suspect grabbing males by the genitals, according to a release from the sheriff's office. It happened at the Michigan Welcome Center off of northbound I-75.
The suspect then attacked an 80-year-old Melvindale man in the lobby. Witnesses and bystanders intervened to stop the attack, which prompted the suspect to flee on foot. After getting back in his car, he fled to Ohio and was later caught. 
Live on FOX 2
Daily Forecast
Welcome to Day Two of Metro Detroit's perfect weather week. For Tuesday, temperatures in the 70s and cloudy conditions are being served up. There's no chance of precipitation. 
What else we're watching
A hazmat situation is unfolding in Warren afr a truck dropped at least 50 gallons of diesel fuel and hydraulic fluids into the sewer.
The Wayne County Commissioners will discuss a resolution Tuesday that seeks to end income inequality and oppression before it's presented to the county's youth council. 
For certain criminal convictions, automatic expungement begins in Michigan. The ability to clear one's name comes after legislation called the Clean Slate Act took effect in 2021. 
The Detroit City Council approved a $2.8 billion budget during its Monday meeting. It included sending $59 million of federal funds to more immediate projects.
The Red Wings were pounded in their final home game. They last 6-1 to the Dallas Stars in what was a disappointing ending to a season that had playoff potential. 
Biden ends COVID-19 national emergency after Congress acts
The U.S. national emergency to respond to the COVID-19 pandemic ended Monday as President Joe Biden signed a bipartisan congressional resolution to bring it to a close after three years — weeks before it was set to expire alongside a separate public health emergency.
The national emergency allowed the government to take sweeping steps to respond to the virus and support the country's economic, health and welfare systems. Some of the emergency measures have already been successfully wound-down, while others are still being phased out. The public health emergency — it underpins tough immigration restrictions at the U.S.-Mexico border — is set to expire on May 11.
The White House issued a one-line statement Monday saying Biden had signed the measure behind closed doors, after having publicly opposed the resolution though not to the point of issuing a veto. More than 197 Democrats in the House voted against it when the GOP-controlled chamber passed it in February. Last month, as the measure passed the Senate by a 68-23 vote, Biden let lawmakers know he would sign it.